Vietnam customs seize almost 20kg of rhino horns in Hai Phong
Thứ Hai 06/12/2021 20:34
Customs officers at Hai Phong Port confirmed that they had discovered and seized nearly 20 kilograms of rhino horns inside two shipping containers from the Philippines.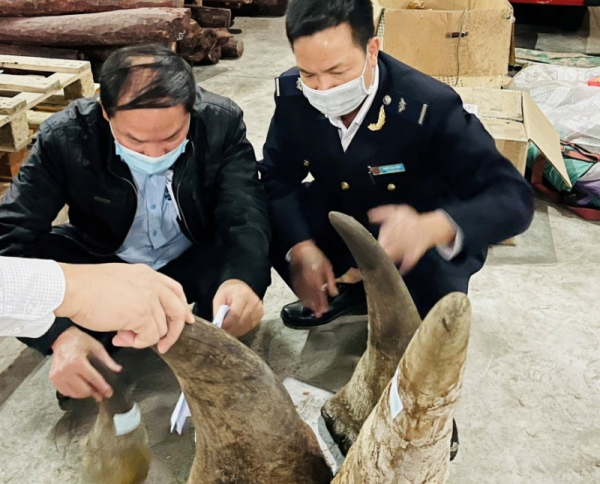 The four animal horns, weighing  19.5 kilograms, were separated into two packages and transported by sea from Manila Port in the Philippines to Nam Hai Dinh Vu Port in Hai Phong City, according to a statement on December 2 of the Hai Phong City's Customs.
The Institute of Ecology and Biological Resources under the Vietnam Academy of Science and Technology identified the four animal horns seized by the Hai Phong Port customs officers as rhino horns.
Local customs agencies are coordinating with competent agencies to verify and handle the wildlife items. Investigation into the case is under way. Each kilogram of rhino horn fetches over VND1 billion on the black market.
Rhino horns are strictly banned from being traded in, imported to or exported from Vietnam as the rhino and many other wild animals are on the list of endangered wildlife protected by the Convention on International Trade in Endangered Species of Wild Fauna and Flora (CITES), to which the country has been a party since 1994.