Vietnam donates rice to Philippine typhoon victims
Chủ Nhật, 03/04/2022, 21:22
Vietnam has decided to present 200 tonnes of rice worth nearly US$100,000 to the Philippines to help address Typhoon Rai's aftermath.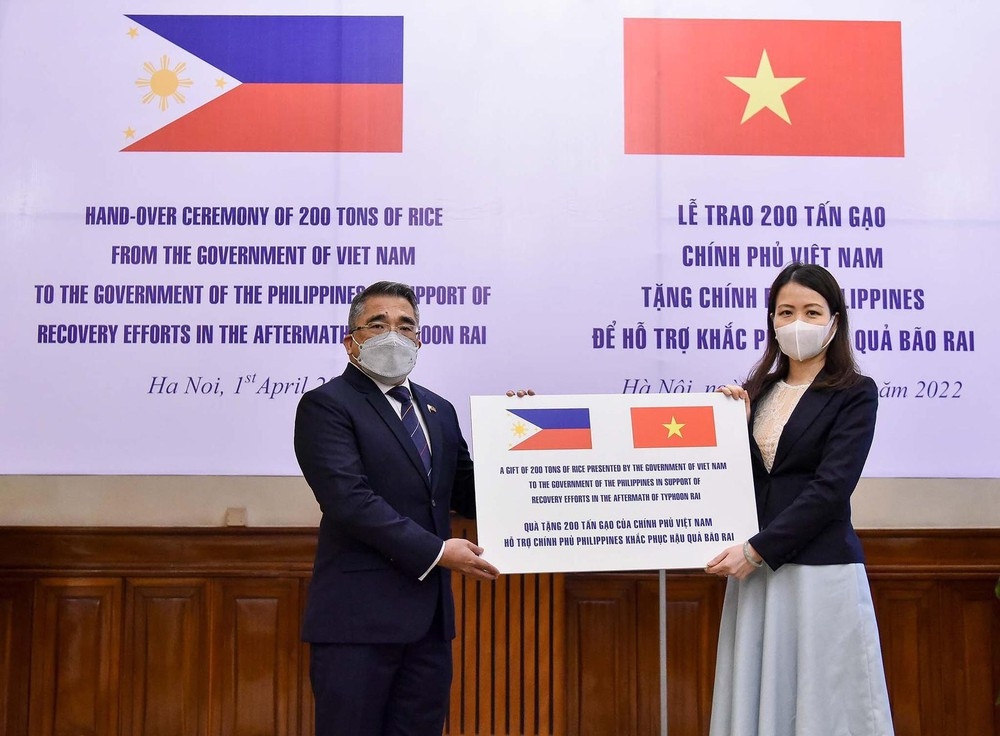 Assistant to the Minister of Foreign Affairs Nguyen Minh Hang on April 1 symbolically presented the gift to Philippine Ambassador to Vietnam Meynardo Montealegre.  
Hang shared difficulties and losses suffered by Philippine people when Typhoo Rai hit the country last December. She stressed that the Vietnamese Government and people always stand side by side with their Philippine counterparts in the spirit of cooperation, friendship, and mutual support.
For his part, Philippine Ambassador Meynardo Montealegre thanked the Vietnamese Government and people for the rice donation, describing this as practical assistance to his country in the difficult time.
He affirmed that the Philippines will work closely with Vietnam to complete relevant procedures to swiftly distribute the rice to people in need.
According to the International Federation of Red Cross and Red Crescent Societies (IFRC), Typhoon Rai claimed more than 400 lives, and destroyed and damaged 1.5 million homes in the Philippines.