Vietnam taking measures to prevent new coronavirus variant Omicron infection
21:38 29/11/2021
The Ministry of Health on November 28 announced a number of measures to prevent and control the new strain of the SARS-CoV-2 virus, called Omicron, which was first detected in several South African countries.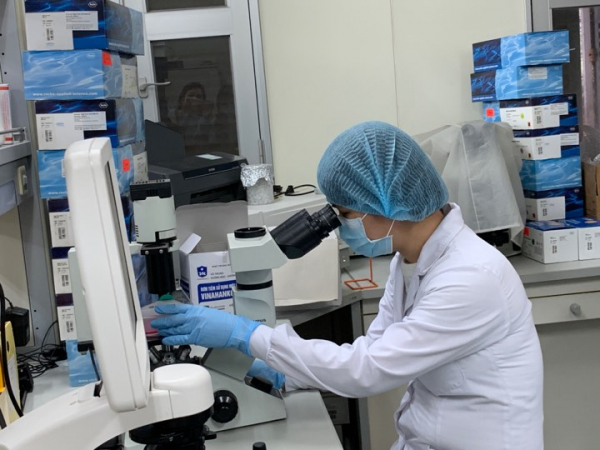 The World Health Organization on November 25 designated Omicron a "variant of concern" that is found in a number of South African countries such as South Africa or Botswana. The newly found variant, which has 32 mutations in the spike protein, is potentially more contagious than previous ones while the risk of reinfection is higher than other strains. The Omicron strain can spread 500% faster than the Delta strain.
Vietnam has not yet detected any cases infected with the new coronavirus variant Omicron. With the appearance of the new variant, the Ministry of Health has asked the National Institute of Hygiene and Epidemiology in Hanoi and the Pasteur Institute in Ho Chi Minh City to conduct gene sequencing of suspected new mutant infections, especially cases with an epidemiological history from countries in southern Africa.
The ministry proposed that all air travel to and from South Africa, Botswana, Namibia, Zimbabwe, Eswatini, Lesotho and Mozambique be suspended, and entry permits for passengers coming from these countries be halted.
The ministry would continue to cooperate with the WHO and relevant organizations for timely information on strains of coronavirus in order to work out prevention measures in accordance with the pandemic's development.