Politburo member Pham Minh Chinh sworn in as new Prime Minister of Vietnam
22:01 05/04/2021
Politburo member Pham Minh Chinh won lawmakers' trust to succeed Nguyen Xuan Phuc, who was elected State President, at the helm of the government during a vote on April 5.

Newly elected PM Pham Minh Chinh takes an oath in Hanoi on April 5.
Chinh, who is currently head of the Communist Party of Vietnam's Organisation Commission, received support of 462 out of 466 lawmakers present at the ongoing session of the National Assembly.
During his oath, the new PM vowed to be loyal to the Fatherland, people, and the Constitution, and will work hard to fulfil tasks assigned by the Party, State, and people,
He also thanked the National Assembly for electing him Prime Minister of Vietnam, emphasizing that this is an honour and a heavy responsibility entrusted to him by the Party, State and people.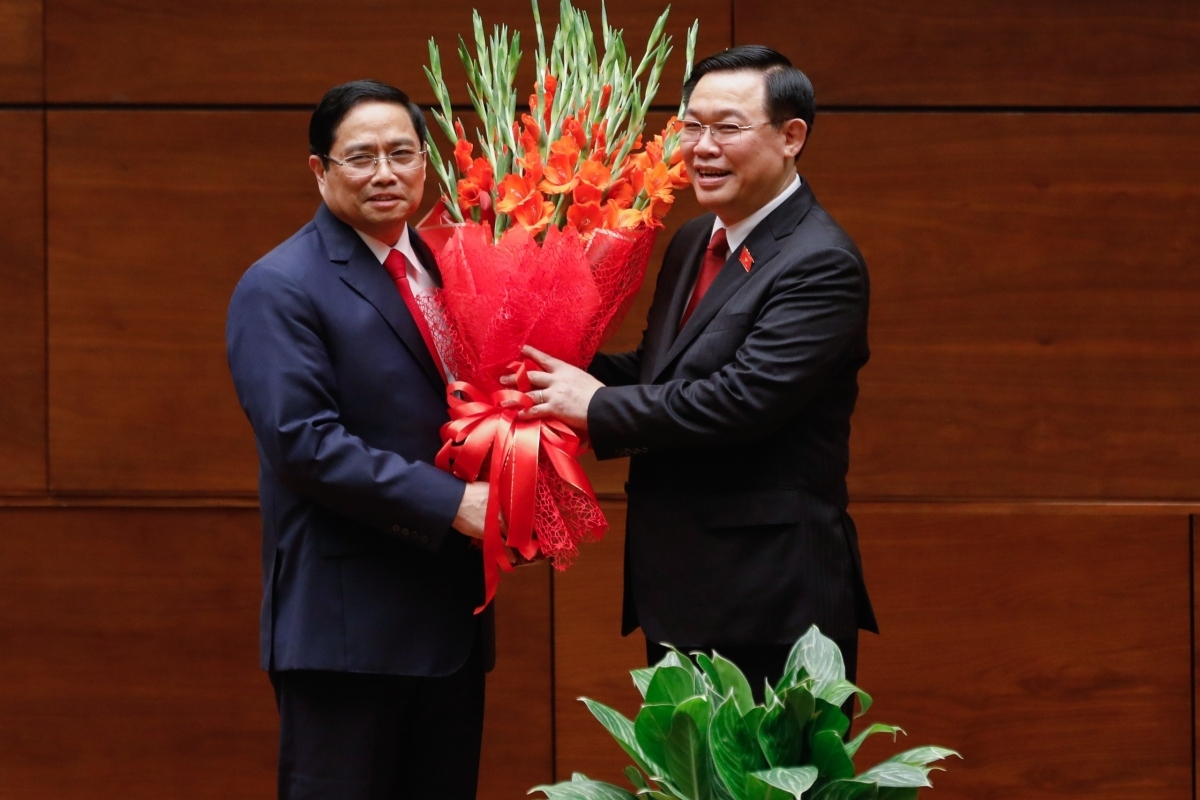 NA Chairman Vuong Dinh Hue (R) congratulates Pham Minh Chinh on his election as new PM.
Pham Minh Chinh was born in 1958 hailing from Thanh Hoa province. He had held key posts such as Secretary of the Quang Ninh provincial Party Committee and Deputy Minister of Public Security before being elected Prime Minister of Vietnam.
The 14th National Assembly is holding its last session in Hanoi to complete personnel work in the State apparatus before voters will go to the polls next month to elect a new legislature for the 2021-2026 tenure.