Another female Vietnamese officer takes on UN peacekeeping missions
19:02 18/08/2021
The Ministry of National Defence held a ceremony on August 17 to hand over the President's Decision to Lieutenant Colonel Vu Thi Kim Oanh who will take on the UN's ongoing peacekeeping missions in South Sudan.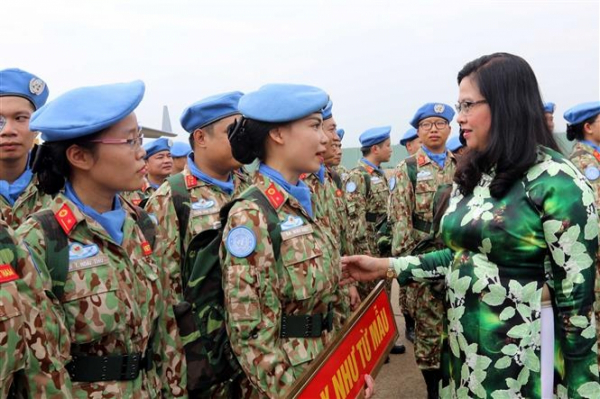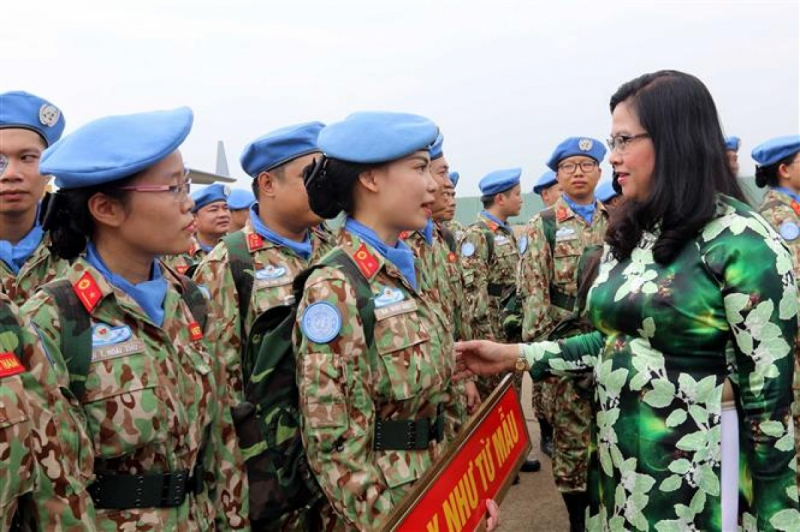 Moving forward, Liet. Col. Oanh will work as a military observer and officer at the UN Mission in South Sudan (UNMISS). She will be the fifth female Vietnamese officer to implement the UN peacekeeping missions on an individual basis.
The country has so far dispatched a total of 39 female officers to participate in the UN's various peacekeeping missions, accounting for nearly 16% of the total, a figure far higher than the average rate of women in UN peacekeeping missions of other countries.
Lieut. Col. Oanh is expected to depart for her duties in early September.
At the ceremony, participants also reviewed the performance of Lieut. Colonel Nguyen Thi Minh Phuong during her office tenure as a military observer at the UN mission in South Sudan.

The UN recognised that Lieut. Colonel Phuong excellently fulfilled all of her missions and received "For the UN peacekeeping cause" medal of the UN, and other rewards for her strong performance.
As of August, the nation has sent 245 military officers and staff to the UN peacekeeping missions in South Sudan, the Central African Republic, and to the UN Headquarter in individual and unit forms.