ASEAN should consolidate solidarity to address challenges, says Vietnamese PM
18:55 26/10/2021
Vietnamese Prime Minister Pham Minh Chinh on October 28 called on ASEAN to consolidate and strengthen solidarity within the bloc to bring into full play its central role in addressing regional challenges.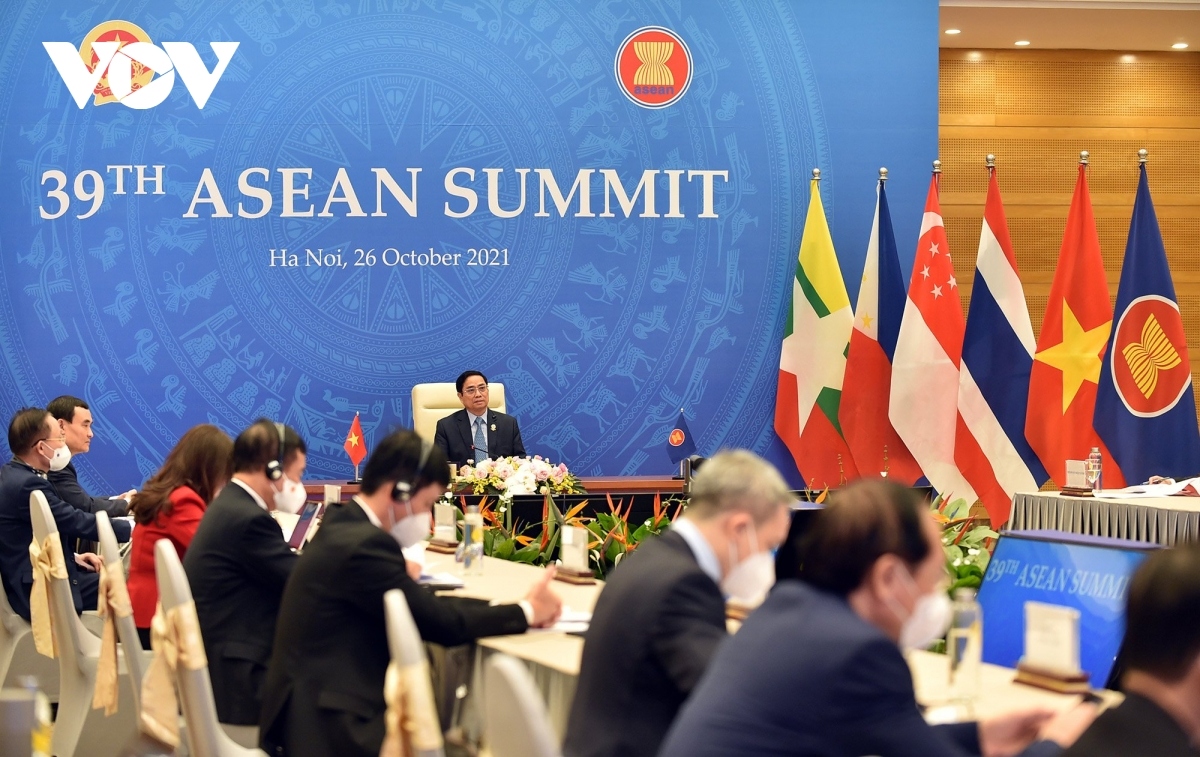 Addressing the 38th ASEAN Summit virtually held by Brunei, Chinh noted that the core value and strength of ASEAN over the past 54 years has lain in its solidarity. He therefore called on ASEAN to continue to unite and support Myanmar in overcoming difficulties, especially those caused by the COVID-19 pandemic.
"At this time, the most important thing for ASEAN is to strengthen solidarity and preserve its image to address many important issues of the regional community as well as the relationship with its partners," said the Vietnamese PM.
He expressed his wish for a regional environment of peace, security, stability and cooperation in order to focus on combating COVID-19, rebooting the economy and continuing to achieve prosperity within the bloc.
On the East Sea issue, the head of the Vietnamese Government suggested that ASEAN should show its bravery and self-reliant role in maintaining peace, security and stability in the waters - a strategic sea of interest in Southeast Asia.
"ASEAN should stick to its stance on the East Sea, strongly promote countries' commitment to abide by international law, act responsibly, exercise self-restraint, and refrain from actions that cause tensions or complicate the situation," said Chinh.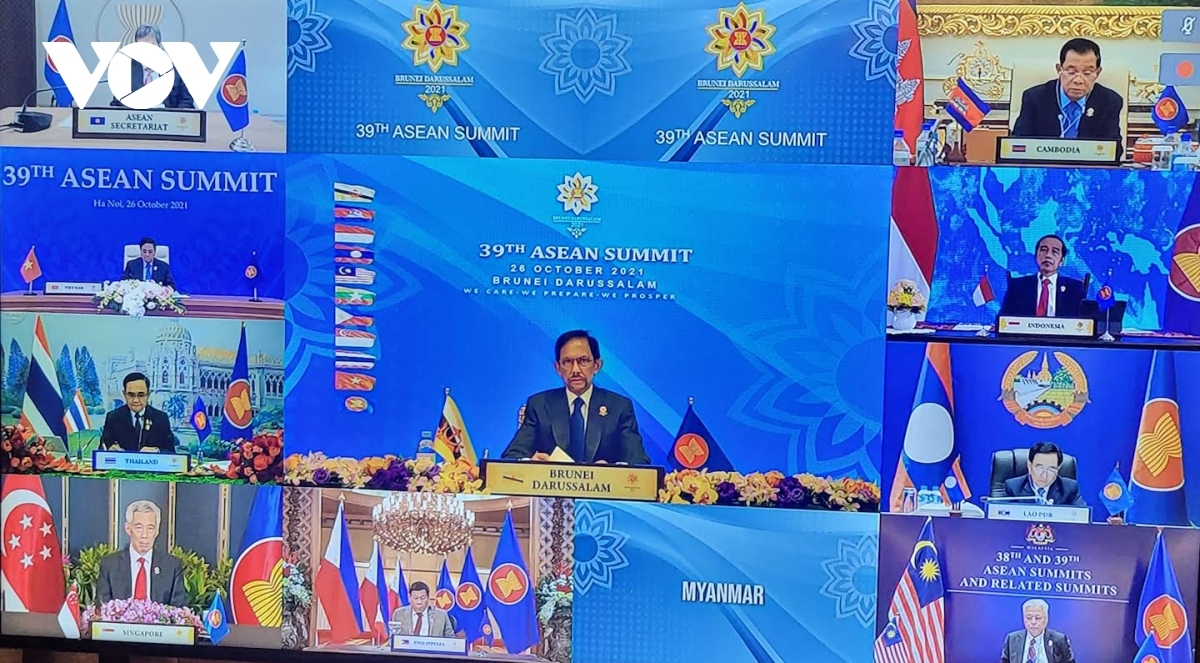 He called for a greater effort to conserve the marine environment, combat illegal fishing, and provide humanitarian assistance to fishermen and seafarers.
"It's imperative to fully and effectively implement the Declaration on the Conduct of Parties in the East Sea (DOC) and soon conclude negotiations on an effective Code of Conduct in the sea (COC) in accordance with international law, including the 1982 UN Convention on the Law of the Sea (UNCLOS)," said the PM.
He also suggested that ASEAN should have a common voice on regional and global issues. He appreciated ASEAN's partners respecting its role and fully consulting with the bloc through mechanisms and forums established and led by ASEAN.
Brunei which is currently holding the ASEAN Chair in 2021 is hosting the 38th and 3