Cuba prioritises vaccine supply, technology transfer to Vietnam
23:58 20/09/2021
 Vietnamese State President Nguyen Xuan Phuc, during his talks in Havana on September 20 with President Miguel Diaz-Canel, thanked the Cuban side for giving top priority to supplying COVID-19 vaccines and transferring vaccine production technology to Vietnam to help it combat COVID-19.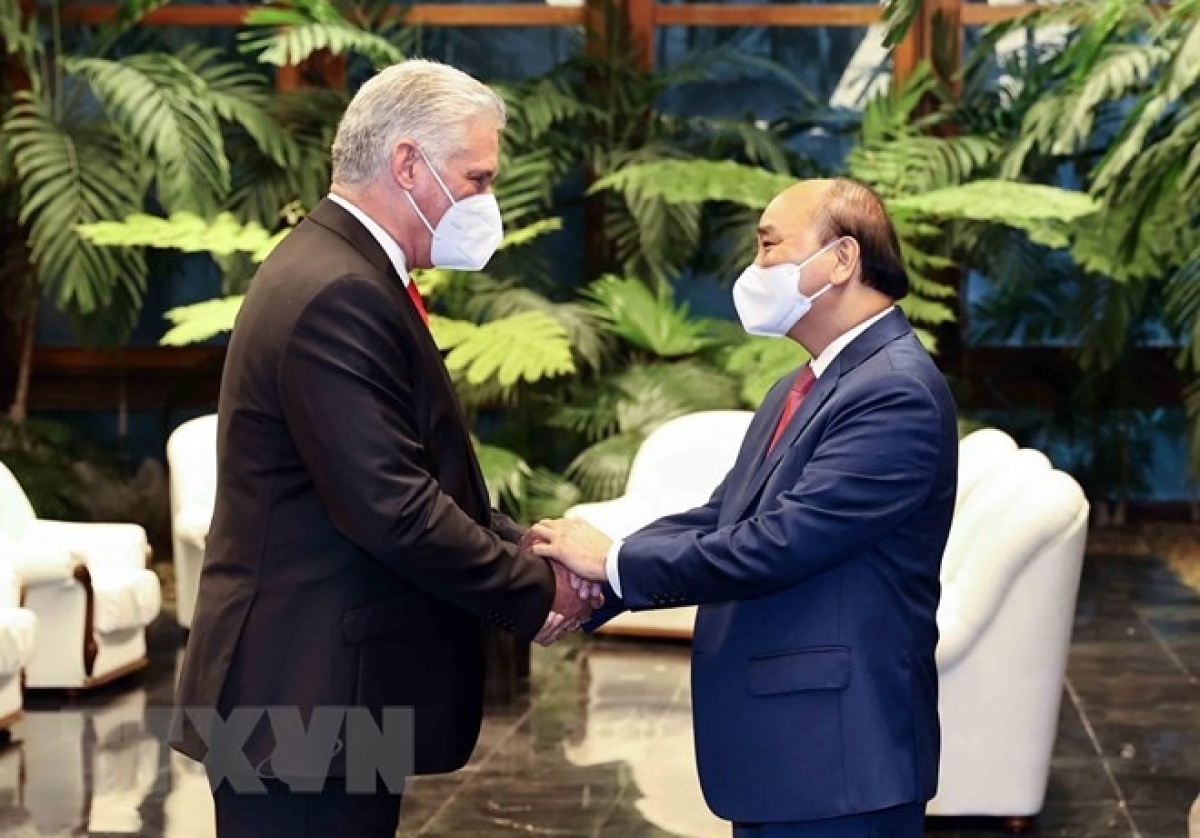 Although Cuba has yet to complete its vaccination programme, the Latin American nation is ready to share its resources with and provide timely assistance to Vietnam's COVID-19 fight, Phuc said.
The two leaders were pleased to see that despite the impact of the COVID-19 pandemic, the traditional friendship and cooperation relationship between Vietnam and Cuba have developed positively and recorded important achievements in all fields, from politics, diplomacy, national defence and security to economic-trade-investment cooperation, agricultural production, education, culture and science-technology.
They agreed that the two sides should continue to strengthen political relations through maintaining delegation visit exchanges and improving the efficiency of cooperation mechanisms through Party, Government, parliamentary and ministerial channels.
They stressed the importance of making the most of the Vietnam-Cuba new trade agreement, so as to raise their two-way trade turnover to a level commensurate with the potential and fine political relations of the two countries.
Phuc suggested that Cuba create more favourable conditions for Vietnamese businesses to invest in its territory, especially in the areas of consumer goods production, food and seafood processing for export, and renewable energy.
The two sides should concretize specific medical cooperation programmes and develop joint rice, maize, coffee, and aquaculture production projects in Cuba to help the Latin American nation become self-sufficient for food, he said.
The Vietnamese President also suggested that the two countries pay more attention to promoting bilateral cooperation in the fields of culture, science and technology, sports, tourism, and human resources training.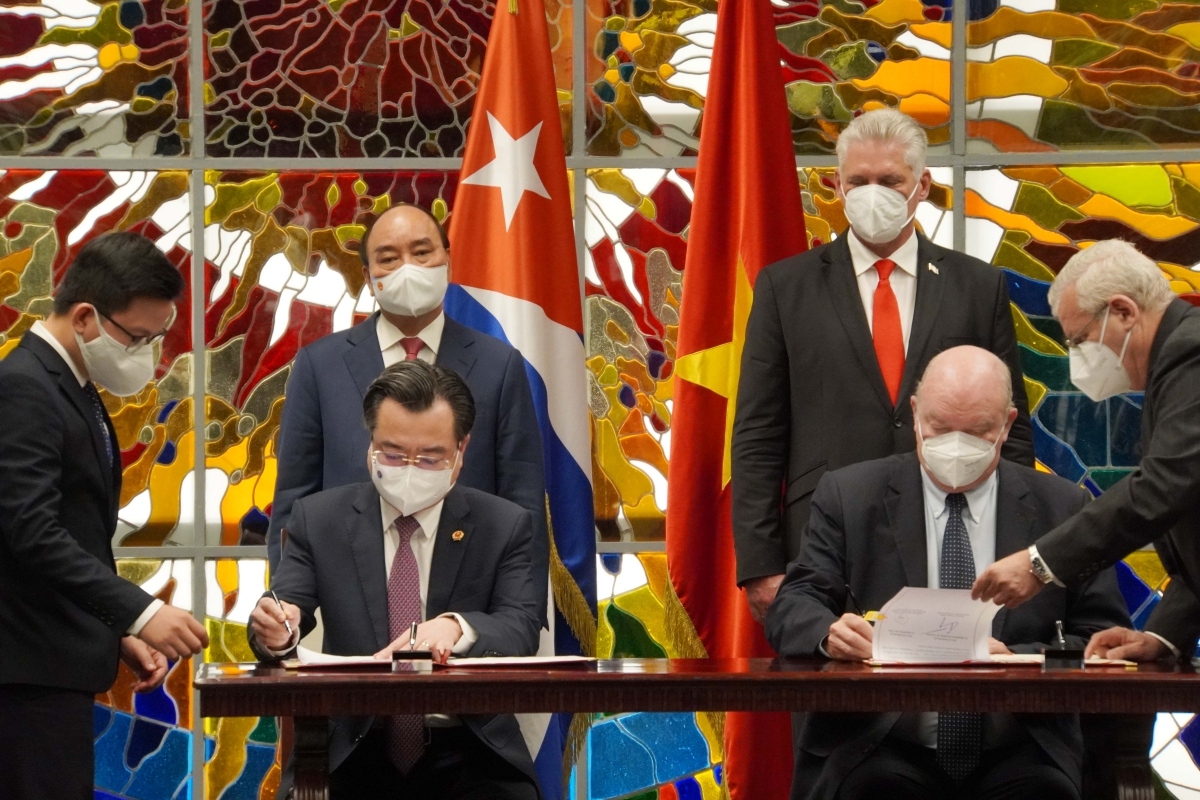 Meanwhile, President Diaz Canel thanked the Vietnamese leaders and people for their solidarity and sincere support for the Cuban Revolution, especially in the current difficult time, affirming Cuba attach importance to Vietnam's socio-economic development experience.
Both host and guest were adamant that the two countries will continue to maintain close cooperation and support each other at international organizations and multilateral forums, especially at the United Nations and the Non-Aligned Movement to protect the rights and legitimate interests, as well as to enhance the prestige and position of each country.
Exchanging views on international and regional issues of mutual concern, they affirmed their strong support for the settlement of disputes by peaceful means and in respect of international law.
On this occasion, President Phuc announced Vietnam's decision to present 5,000 tonnes of rice and medical equipment to Cuban people. Several ministries and agencies also presented gifts including 1,000 tonnes of rice, 100 tonnes of hybrid corn, and IT appliances to Cuban ministries, agencies and partners.
President Phuc cordially invited President Diaz Canel to soon visit Vietnam again.
The two leaders witnessed the signing of a number of cooperation agreements in the areas of economy, health care, aquaculture, cyber security, energy and tourism.
The two sides issued a joint statement on the occasion of the official visit to Cuba from September 18-20 by President Nguyen Xuan Phuc.