NA's extraordinary session looks into two important issues
14:54 10/01/2022
National Assembly (NA) deputies continued an online debate on January 10 on amendments and supplements to the Law on Public Investment, the Law on Public-Private Partnership, the Law on Investment, the Bidding Law, the Electricity Law, the Enterprise Law, and the Law on Special Consumption Tax.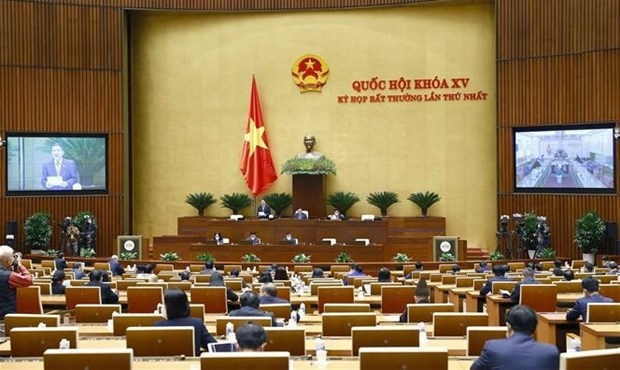 During their debate in groups on January 6  as part of the ongoing extraordinary session of the 15th NA, the NA deputies agreed on the necessity of amending and supplementing the laws in order to promptly remove difficulties and obstacles related to mechanisms, policies, and procedures to promote investment and support production an business; accelerate decentralisation; institutionalise Party documents and implement resolutions of the NA.
The form of land use for the development of commercial housing projects was one of the issues that many deputies were interested in.Relevant government members will give explanations and clarifications on a number of issues raised by NA deputies.
In the afternoon, they will focus on the investment plan for the expressway project in the 2021-2025 period.The project is hoped to contribute to improving the economy's competitiveness in the context of extensive integration, promoting socio-economic development and ensuring defence security.
According to the Government's report, the project has an initial investment of nearly VND149 trillion (US$6.56 billion). Its construction will start in 2023 and basically complete in 2025.Minister of Transport Nguyen Van The will field a number of issues raised by NA deputies.