National Assembly elects, approves high-level personnel today
Thứ Ba, 23/05/2023, 08:55
The National Assembly is expected to elect and approve high-level personnel at its fifth session which opened in Hanoi on May 22.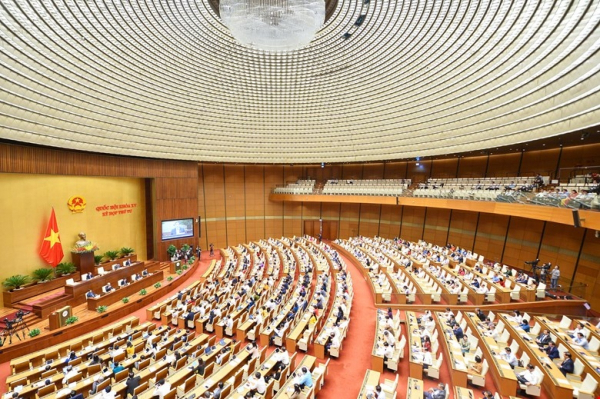 The national Assembly is expected to discuss a number of important issues during its fifth session from May 22 to June 23.
Legislators are scheduled to discuss the National Assembly Standing Committee's request for dismissing Chairman of the Finance-Budget Committee Nguyen Phu Cuong and elect the new figure.
They will also give opinions and approve the Government's request for approving the appointment of the Minister of Natural Resources and Environment for the 2021-2026 tenure.
Deputy Prime Minister Tran Hong Ha is concurrently holding the position as Minister of Natural Resources and Environment.
Apart from the personnel work, the National Assembly will examine a government report on the implementation of socio-economic development and budgetary plans in 2022 and initial months of 2023.
They will approve eight bills and examine nine others, including those on Protection of Consumer Rights; Bidding; Price; Electronic Transactions; Civil Defence; Entry, Exit, Transit and Residence of Foreigners in Vietnam; Housing; Water Resources; Citizen Identification; and Credit Institutions.
The session will be held in two phases, with the first lasting from May 22 to June 10, and the second from June 19 to June 23.