Party Central Committee convenes fifth plenum in Hanoi
Thứ Sáu, 06/05/2022, 21:33
The fifth plenum of the Party Central Committee opened in Hanoi on May 4, with Politburo member and State President Nguyen Xuan Phuc in the chair.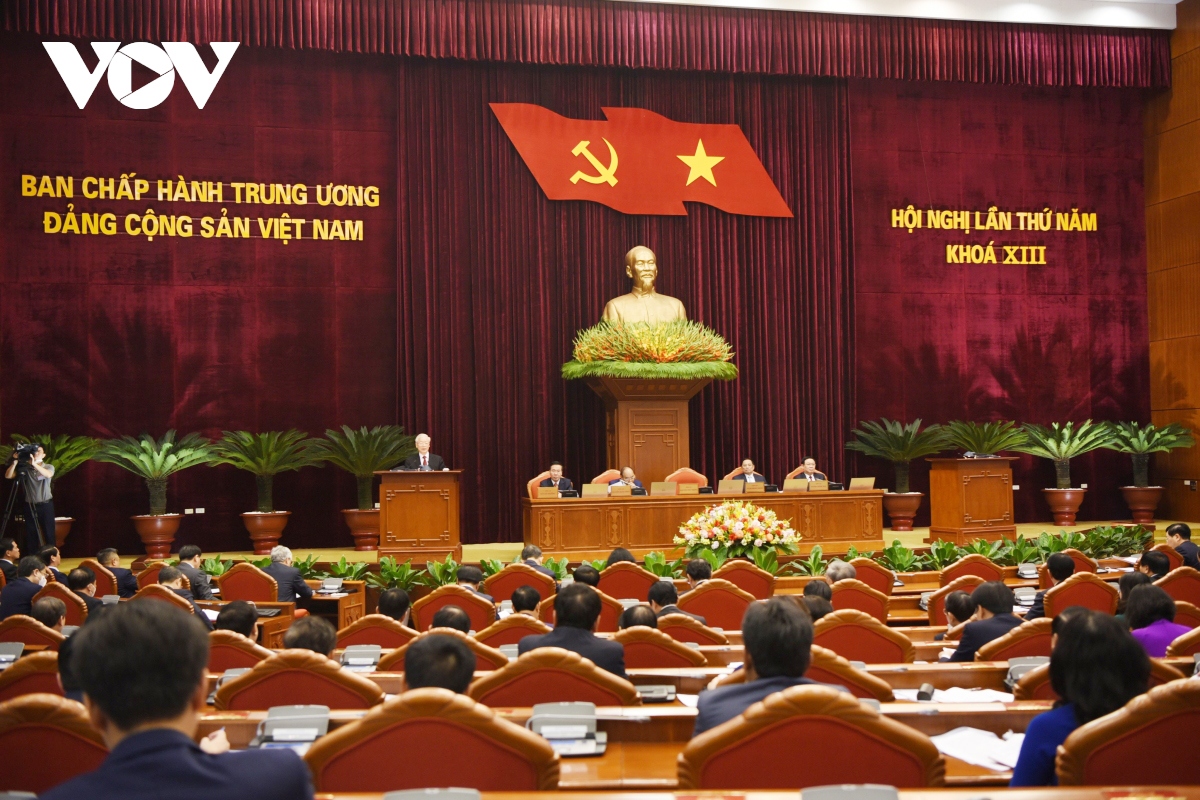 Delegates will review the implementation of the Party Central Committee's resolutions on land law renovation, agriculture and rural development, and the efficiency of the collective economy.
They will also examine a project on Party development at the grassroots-level, and a project on the establishment of provincial steering committees on anti-corruption, among other things.
In his opening speech, Party General Secretary Nguyen Phu Trong said to prepare for the meeting, the Politburo and the Secretariat of the Party have set up steering boards to study, summarize, and complete reports and projects for submission to the Politburo and the Party Central Committee for consideration and decision.
He said the Politburo and the Secretariat of the Party have also seriously reviewed their leadership and directions in 2021 closely linked to the implementation of the conclusion of the fourth plenum of the 13th Party Central Committee on Party building and rectification and the political system to make reports for submission at this meeting.
Party leader Trong suggested that the Party Central Committee promote a high sense of responsibility, discuss reports carefully, and give opinions to consider and make decisions at the end of the gathering.
The plenum is set to last for a week.