PM Chinh arrives in Washington DC for ASEAN-US special summit
Thứ Tư, 11/05/2022, 22:32
Prime Minister Pham Minh Chinh arrived in Washington DC on May 11 for a week-long working trip to the United States and the United Nations.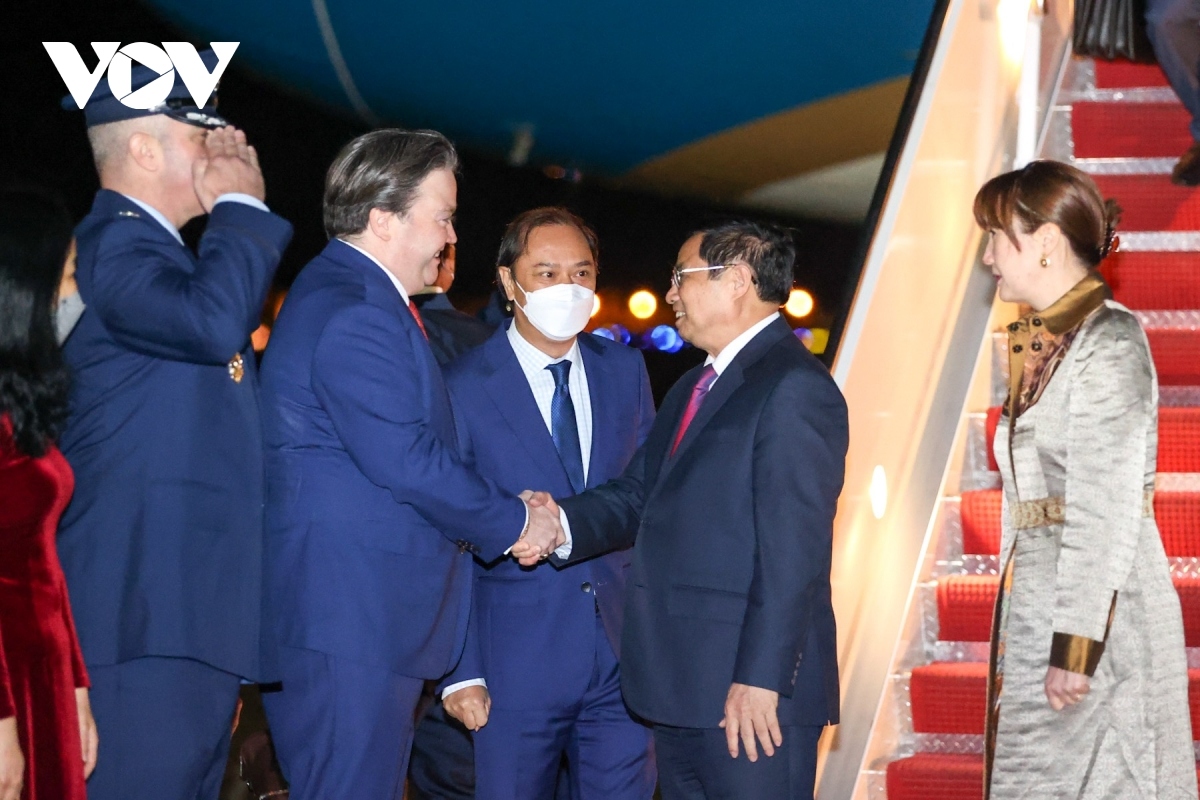 He was welcomed at Andrews Air Force Base by US Ambassador to Vietnam Marc Knapper, Vietnamese Ambassador to the US Nguyen Quoc Dung and other officials of the Vietnamese Embassy in the US.
During his stay, Chinh is scheduled to attend a special summit between the ASEAN and US to mark 45 years of the relationship between the two sides. The summit will be held on May 12-13 by President Joe Biden.
He will then have bilateral meetings with the leaders of the US and a number of ASEAN countries, as well as UN organisations.
He will also have meetings with the leaders of a number of US departments, agencies, international organizations, economic groups, experts and scholars in the US.
It's noteworthy that the Vietnamese PM will give speeches at the US Center for Strategic and International Studies (CSIS) and Harvard University. He will make fact-finding tours of digital and technology giants Intel, Apple, and Google.
The head of the Vietnamese Government will also attend trade, tourism and investment promotion activities in the US.