PM requests full vaccine coverage in 2021
19:06 21/11/2021
Prime Minister Pham Minh Chinh has requested localities to speed up COVID-19 vaccinations to ensure all people aged 18 and above will receive two doses of COVID-19 vaccines this year.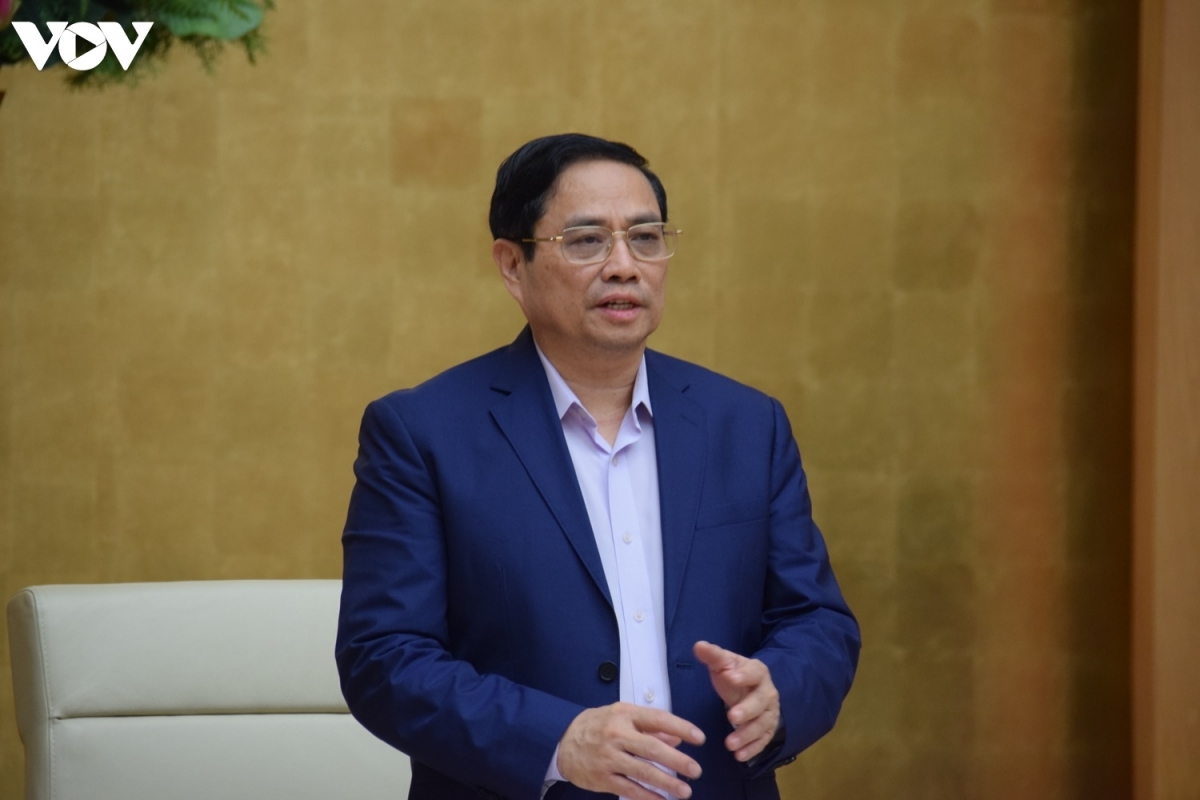 Addressing a meeting of the National Steering Committee on COVID-19 Prevention and Control in Hanoi on November 20, the government leader asked cities and provinces nationwide to urgently review and report on vaccinations in their localities, making it easier for the Ministry of Health to allocate vaccines suitably.
The Ministry of Health was assigned to coordinate with the Ministry of Education and Training, relevant ministries and localities to accelerate the vaccination campaign for children in order to soon reopen schools in a safe and effective manner, while preparing a plan for a booster shot.   
Besides vaccine imports, the PM asked relevant agencies to promote domestic production of COVID-19 vaccines, and strengthen distribution of therapeutic drugs as soon as their effectiveness and safety are proven in practice.
According to the Ministry of Health, Vietnam has so far received 131.2 million doses of COVID-19 vaccines from various donors and manufacturers under purchase contracts. The Ministry has already allocated approximately 130 million doses to localities, of which more than 106 million doses have now been administered nationwide.
The MoH statistics also show that more than 89.4% of people over 18 have now received their first dose, and 53.4% have been given their second shot. Moreover, 18 provinces and cities are implementing vaccinations for children from the ages of 12 to 17.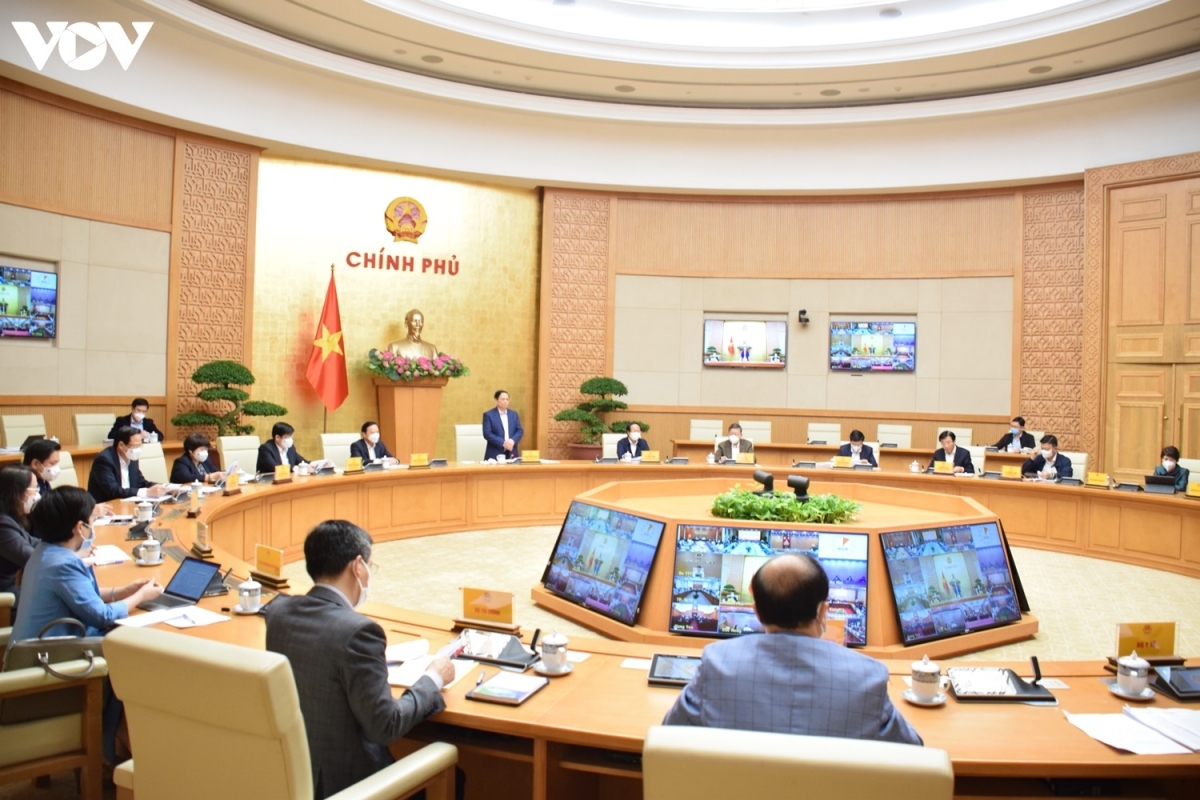 Deputy Prime Minister Vu Duc Dam said given the current progress Vietnam will have enough vaccines for people over 18 years old. He suggested that the Ministry of Health allocate vaccines as soon as they arrive in Vietnam to help localities have preparatory plans.
He also asked the health sector to provide localities with additional antiretroviral drugs to treat F0 cases early.
Addressing the meeting, Minister of Health Nguyen Thanh Long reported that the numbers of COVID-19 deaths and critically-ill cases have fallen significantly after more than a month of implementing a Government resolution on safe and flexible adaptation and effective control of COVID-19.
He cited statistics from the Ministry of Health as saying that the numbers of deaths, critically-ill cases, and hospitalisations plunged by 46.3%, 40.8%, and 25.3% respectively between October 11 and November 19 compared to the previous month.