President's Russia visit helps motivate bilateral comprehensive strategic partnership
Thứ Năm, 09/12/2021, 21:22
The recent visit to Russia by President Nguyen Xuan Phuc has created a new motivation for the two countries' all-round strategic partnership, affirmed researchers and scholars at a recent roundtable marking the 20th anniversary of Vietnam-Russia strategic partnership.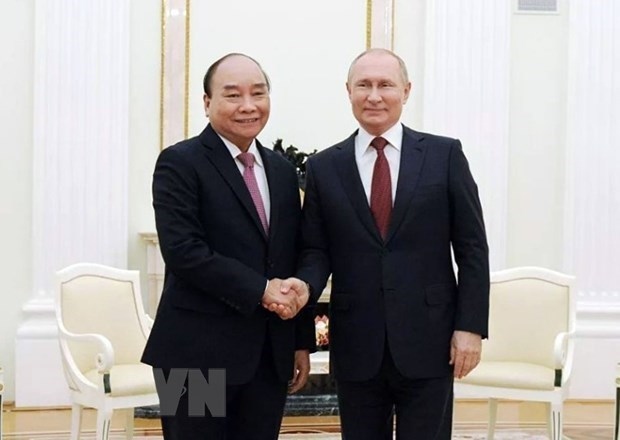 The roundtable, held by the Centre for Vietnam and ASEAN Studies under the Russian Academy of Sciences' Institute of Far Eastern Studies, aimed at clarifying the significance and outstanding outcomes of the visit and assessing the achievements over the past 20 years.

At the event, Russian scholars stressed the significance of the joint statement on the vision of Vietnam-Russia comprehensive strategic partnership by 2030 adopted during this visit, saying that this is a highlight in 20 years of the bilateral strategic partnership that helps open up a specific action programme in all fields from politics, diplomacy, to defence security and economics.

They affirmed that Vietnam and Russia have necessary capabilities and resources to play more active roles in the forming security structure in the region.

Speaking on the sidelines of the roundtable, Grigory Trofimchuk, an expert on international issues, said that the Vietnam-Russia strategic duo has had significant influences on all political processes and international relations in Asia and Southeast Asia.

Dr. Pyotr Svetov, lecturer at Moscow State Institute of International Relations, said that an outstanding feature of the joint statement is the affirmation of similarity in the two countries' stances in regional and international issues.

Scholars all showed their expectations that the joint statement will serve as a driving force for the bilateral relations, thus contributing to bringing the ties to a new height.