Prime Minister Pham Minh Chinh visits Can Tho police
Thứ Ba, 25/01/2022, 13:11
Prime Minister (PM) Pham Minh Chinh visited and worked with the Can Tho Municipal Police Department on January 23.
Major General Nguyen Van Thuan, Director of the Can Tho Municipal Police Department briefed the PM on work results of the municipal police force in 2021, saying that they strictly followed the directions of the Ministry of Public Security and the city's leaders on maintaining national security and social order.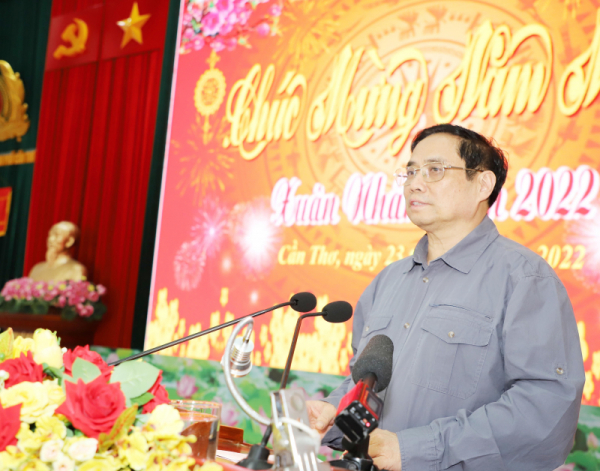 The city's police also took drastic approaches to fight against crimes while making important contributions to realizing the "dual goal" of controlling the COVID-19 pandemic and contributing to recovering socio-economic development in the new normal state.
Over the past year, thanks to the municipal police's efforts, the rate of social order-related offences in Can Tho city decreased 32.2% while the rate of clearance of the criminal cases reached 91%, of which 96.7% of serious cases were cleared.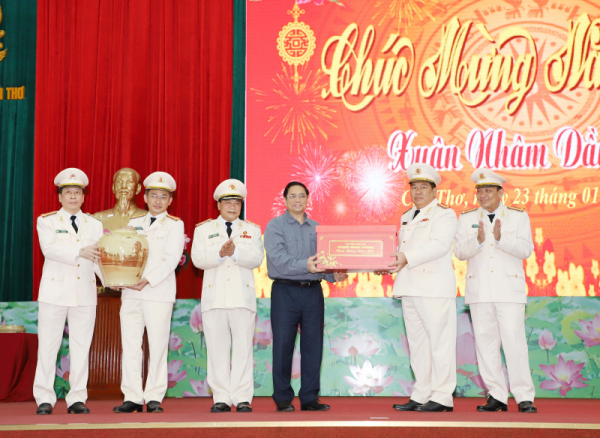 Speaking at the meeting, Prime Minister Pham Minh Chinh suggested the Can Tho police continue to follow all Resolutions, of the Party Central Committee and the Can Tho Municipal Party Committee while performing their tasks, and try to mobilize the whole political system and the people to participate in preventing crimes with the aim of ensuring political security, social order, and safety in the city.
The police of Can Tho city should drastically suppress crimes, especially during the Tet holiday and political events in the city, the PM added. He also requested the local police to effectively prevent organized and transnational crimes, hi-tech crime, insury, drug crime, economic crime, corruption as well as effectively ensuring traffic order and safety.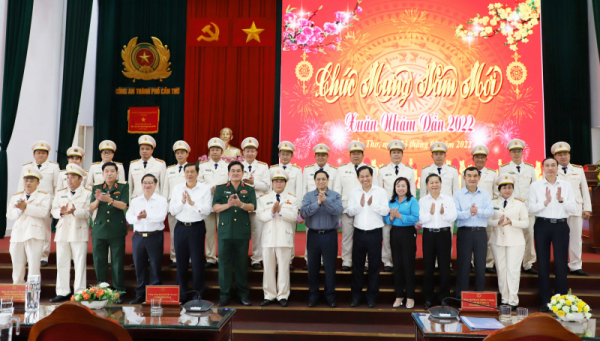 The PM also asked the municipal police to implement the policy of "safe and flexible adaptation while effectively controlling the COVID-19 pandemic" set by the Government, especially when new, fast-spreading and dangerous coronavirus strains appear.
The police of Can Tho should uphold their vigilance and ready forces and means to respond to complicated pandemic developments.