State President Phuc meets with Cuban Prime Minister in Havana
23:56 20/09/2021
President Nguyen Xuan Phuc, who is on an official working visit to Cuba, had a meeting with Cuban Prime Minister Manuel Marrero Cruz and leaders of various Cuban ministries and agencies, on September 19 (Havana time).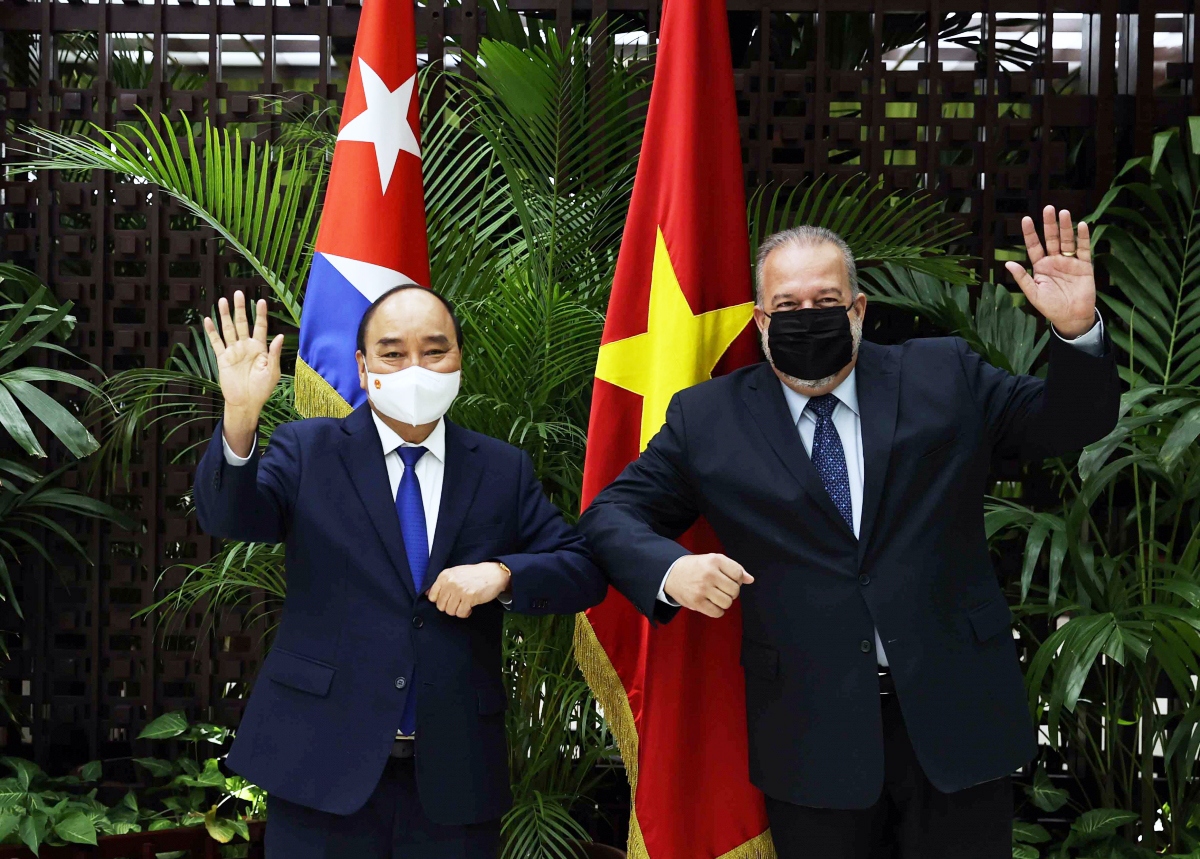 Marrero welcomed Phuc on his first visit to Cuba which he said will help constantly preserve and promote the special traditional friendship and cooperation between the two countries.
Phuc said he was happy when Cuba have firmly defended the fruits of the Revolution and recorded important development achievements in all areas, especially in realizing guidelines for 'updating its economic model'.
He congratulated Marrero on his recent election to the Politburo of the Communist Party of Cuba Central Committee and expressed his belief that under Marrero's direction, the Cuban government will reap new successes in its performance.
Both leaders were pleased to see that the exemplary relationship between Vietnam and Cuba has been continuously consolidated and comprehensively developed in the context of unpredictable international situations and complicated developments of the COVID-19 pandemic.
Despite challenges and difficulties, they said the two sides have virtually maintained high-level dialogues and cooperation mechanisms, and promptly supported each other to cope with the COVID-19 pandemic.
Phuc said that during the visit, leaders of various Vietnamese ministries and agencies have had working sessions with their Cuban counterpart to directly exchange information and specific measures to strengthen cooperation in many areas.
He suggested that the two Governments closely coordinate and effectively implement high-level agreements and existing cooperation mechanisms, especially the Inter-governmental Committee, in order to develop bilateral relations more substantively and raise their economic, trade and investment cooperation on a par with good political relations.
PM Marrero shared deeply about the COVID-19 pandemic and new policies on economic development, agricultural production, and small and medium enterprises of Cuba.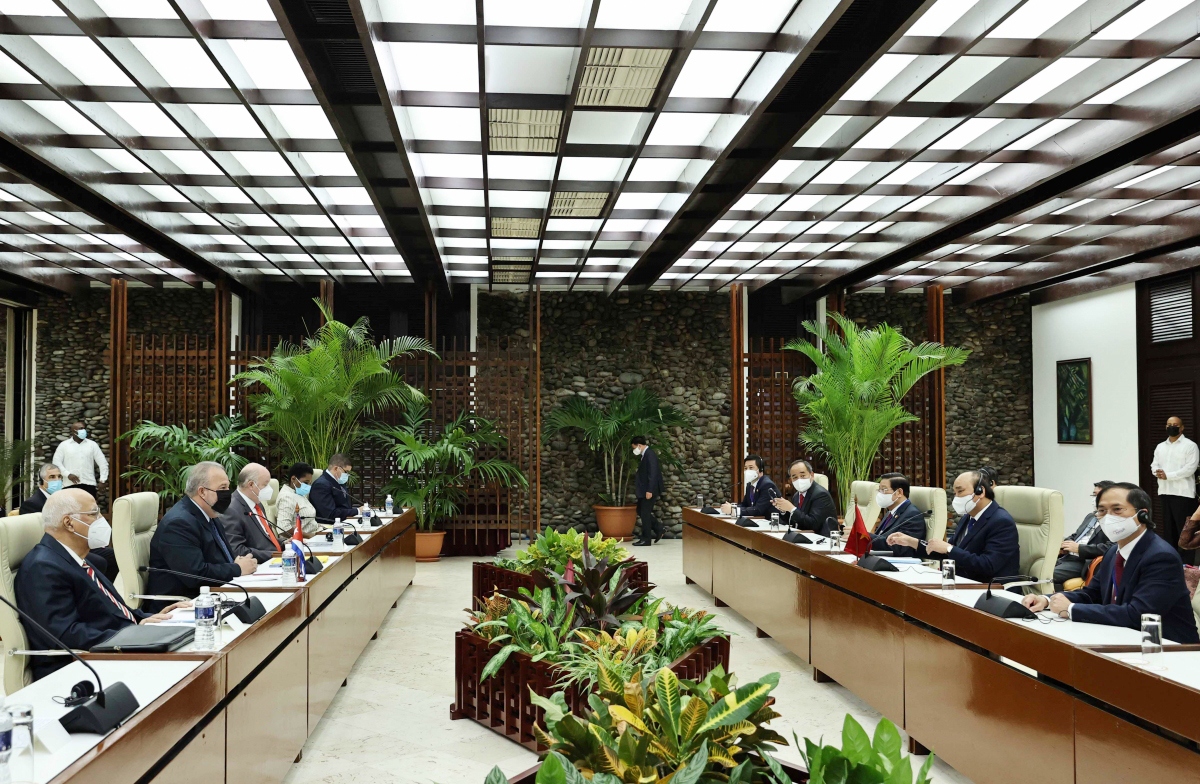 Appreciating Cuba's healthcare and pharmaceutical development, President Phuc said Vietnam wants to further expand cooperation with Cuba in the supply and transfer of technology for COVID-19 vaccine production.
Phuc thanked the Cuban Government for sending its medical experts to Vietnam and providing thousands of doses of COVID-19 treatment drugs, as well as its willingness to cooperate with Vietnam in producing Abdala vaccine.
He proposed that that the Cuban Government continue to support and create favourable conditions for Vietnamese expatriates to receive vaccines and medical care in Cuba.
At the end of the meeting, President Phuc presented the book "Fidel Castro Ruz – A Great International Revolutionary" to PM Marrero.
On this occasion, he also invited PM Marrero to visit Vietnam soon.