State President praises public security surveillance force's contributions over six decades
09:40 04/10/2021
State President Nguyen Xuan Phuc attended a ceremony on September 29 to celebrate the 60th founding anniversary of the public security surveillance force. The event was chaired by General To Lam, Politburo Member and Minister of Public Security.
Over the past six decades, the public security surveillance force has strictly followed directions and guidelines of the Party, the State and the Ministry of Public Security (MPS) while performing its assignments.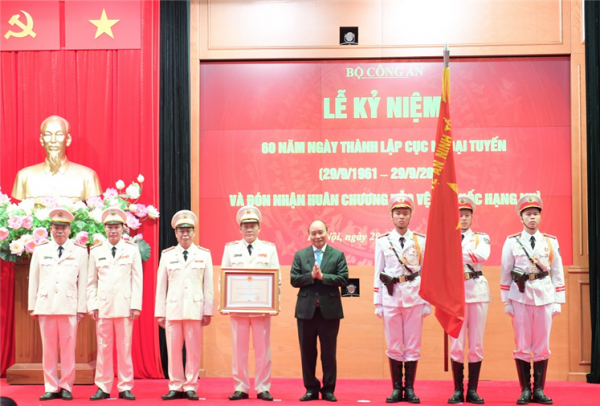 Together with other forces in the People's Public Security Forces, the force has made important contributions to protecting political stability and national security, creating a secure and safe environment for socio-economic development and international cooperation of the country.
At the event, State President Nguyen Xuan Phuc granted the Second-class Fatherland Protection Order to the Surveillance Department under the MPS and the Second-class "Feat of Arms" Order to Major General Doan Hung Son, Director of the department. Meanwhile, Minister To Lam on behalf of the Prime Minister presented a Certificate of Merit of the Prime Minister to a sub-unit of the department.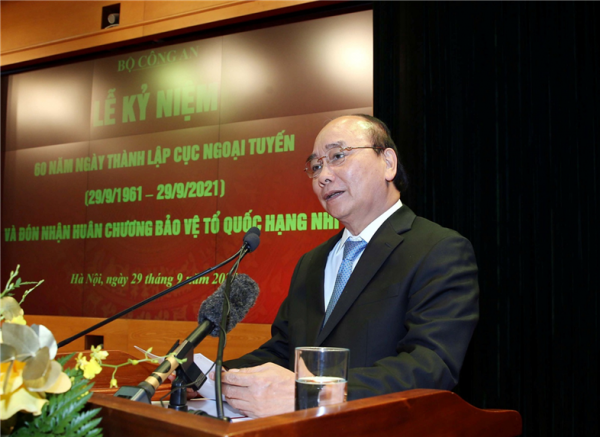 In his speech, State President Phuc applauded generations of the public security surveillance force for their outstanding feats over the six decades. 
The State leader asked the force to cement its relationship with the people, and that each officer of the force should have firm political stance, absolute loyalty to the Party, State and people, good virtues and high sense of discipline.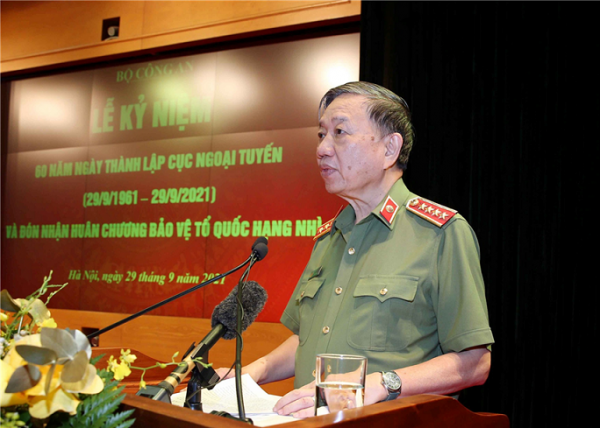 He also requested that chains leaders of the MPS to create better working conditions and provide more equipment for the surveillance force to perform its missions, while continuously taking care of safety and health of officers as well as their families.
On behalf of the Public Security Forces in general and the surveillance force in particular, Minister To Lam thanked the State President for his care for the force and affirmed that the entire Public Security Forces as well as the surveillance force will thoroughly follow his directions.