US, Vietnam 'making progress together', says VP Harris
11:41 26/08/2021
Vice President of the United States Kamala Harris twitted on August 26 that she is proud of new progress that both the United States and Vietnam are making together following a series of her productive meetings with Vietnamese leaders.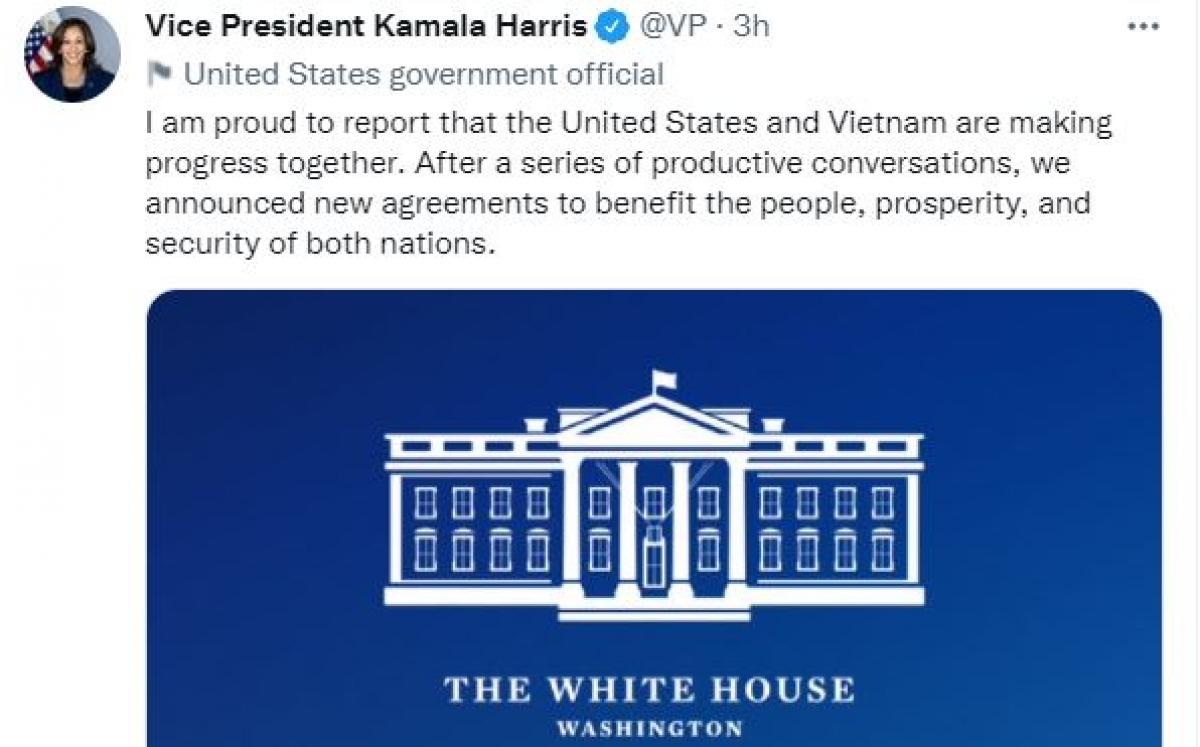 "After a series of productive conversations, we announced new agreements to benefit the people, prosperity, and security of both nations," Harris wrote in her Twitter account.
She also published a short clip of her meeting with Vietnamese Vice President Vo Thi Anh Xuan and a photo of her laying flowers in memory of Senator John McCain whom she described as an America hero.
During the meetings with Vietnamese leaders on August 25, Harris affirmed that bilateral cooperation in economy and security has been strengthened, saying the United States will continue to prioritize promoting cooperation with Vietnam in economy-trade, climate change, science-technology, civil space, health care and pharmacy.
She also stated that the US will continue to support Vietnam in overcoming war consequences, cooperate in UN peacekeeping operations, enhance maritime security capabilities and support development cooperation with Vietnam.
Notably, Harris announced that the US will donate 1 million doses of the Pfizer COVID-19 vaccine to Vietnam, and the shipment will be delivered in 24 hours. She also said the US will continue to help Vietnam access vaccines faster, including vaccines for children, and at the same time supply medical equipment and improve health capacity to cope with other epidemic risks in the future.
Vice President Kamala Harris is in Hanoi for a three-day visit to Vietnam at the invitation of Vice President Vo Thi Anh Xuan.