Vietnam and Thailand foster economic ties, eye US$30 billion trade target
Thứ Năm, 17/11/2022, 18:53
Vietnam and Thailand will increase economic cooperation to soon raise bilateral trade turnover to US$25-30 billion in a more balanced direction.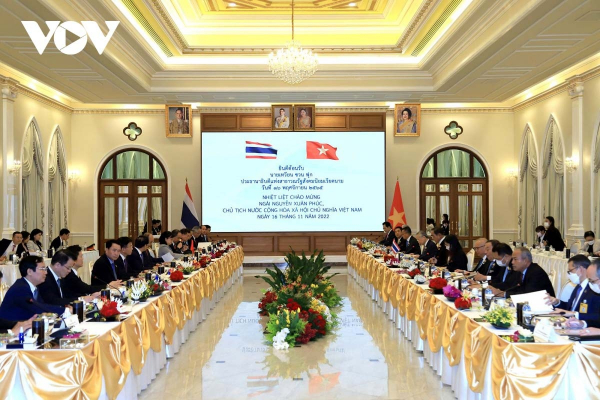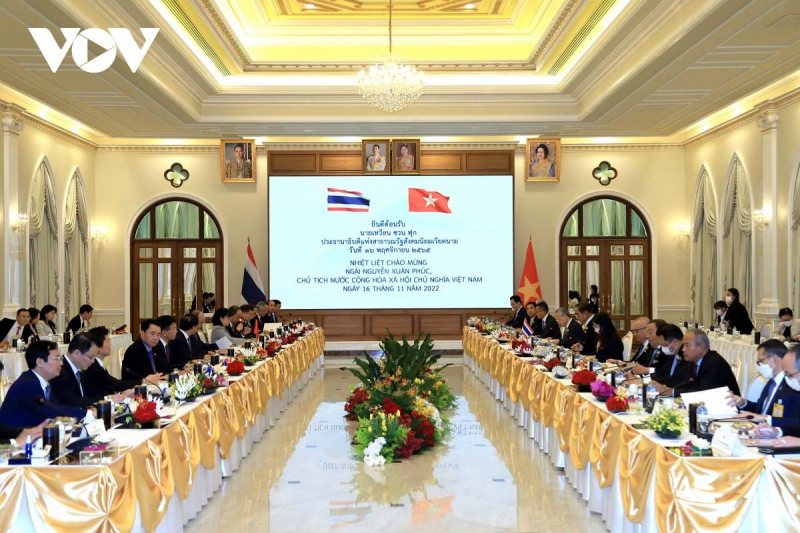 The agreement was reached during talks in Bangkok on November 16 between Thai Prime Minister Prayut Chan-o-cha and Vietnamese President Nguyen Xuan Phuc who is paying an official visit to Thailand.
To this end, the two sides will bring into full play bilateral cooperation mechanisms, especially the joint Cabinet meeting co-chaired by the two prime ministers and effectively implement an action programme to realize the Vietnam – Thailand Enhanced Strategic Partnership for 2022 - 2027 to be signed on this visit.
They will encourage businesses of the two countries to invest in each other's markets, in such fields as green energy, automobile manufacturing and assembly, food processing, garment making, electronic material and chemical manufacturing, and industrial park infrastructure development.
Both the Thai PM and Vietnamese President welcomed the two central banks' initiative to connect bilateral retail payments using QR codes, thus facilitating trade, investment and tourism between the two countries.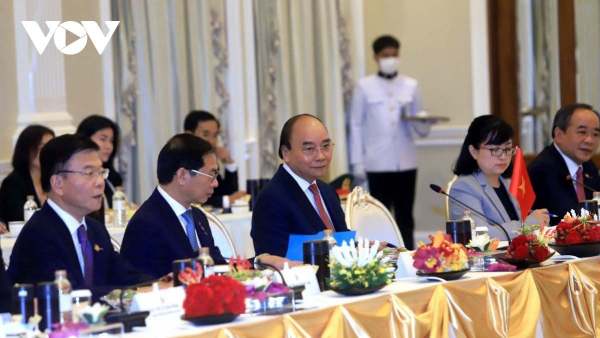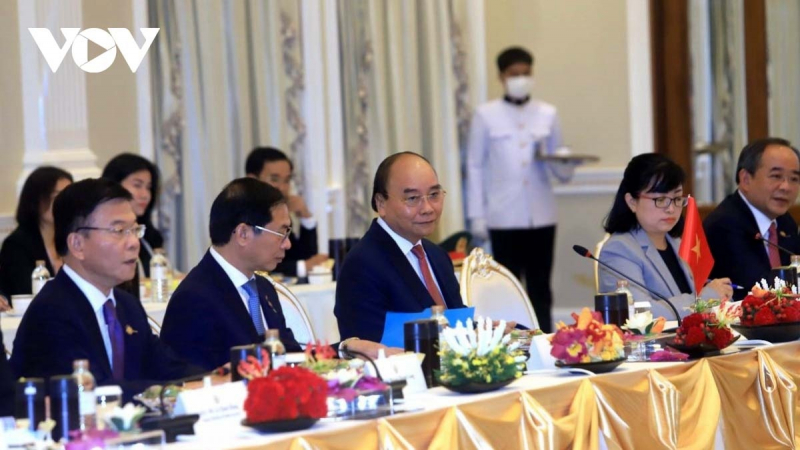 Phuc proposed Thailand limit the application of trade remedies and create favourable conditions for Vietnamese agricultural products to access the Thai market. He encouraged Thai enterprises to invest and expand operations in Vietnam, especially in new fields such as high technology, digital economy, e-commerce, green energy, and infrastructure.
The two sides agreed to promote the enhanced Strategic Partnership between Thailand and Vietnam by making full use of their 'Three Connections' strategy in terms of supply chain, business production, and development policy based on Vietnam's National Strategy for Green Growth and Thailand's Bio - Circular - Green Economy Model (BCG). They also consented to promote cooperation between localities, people-to-people exchanges and exchanges between their friendship associations.
Phuc proposed that the Thai government and local authorities continue to create conditions for Vietnamese expatriates to reside, work and study in their host country, while preserving and promoting the value of cultural and historical sites of Vietnam in Thailand, especially the three monuments in commemoration of President Ho Chi Minh.
Exchanging views on regional and international issues of mutual concern, the two leaders affirmed both Vietnam and Thailand will continue to work together to promote a united and resilient ASEAN as well as the bloc's central role and build a connected, peaceful and prosperous Mekong sub-region. They vowed to support ASEAN's common stance on the East Sea, while emphasizing the importance of maintaining peace, stability, safety, security, freedom of navigation and overflight in the regional waters on the basis of international law, including the 1982 United Nations Convention on the Law of the Sea (UNCLOS).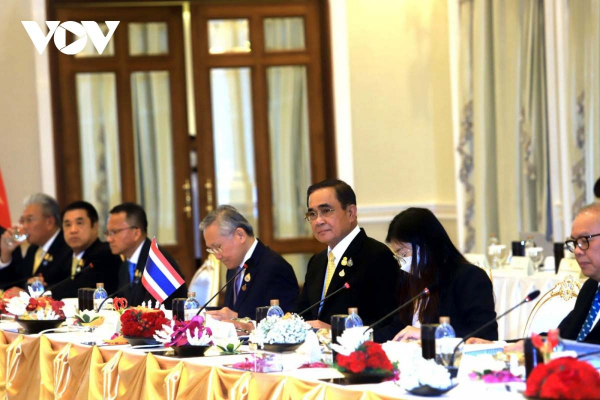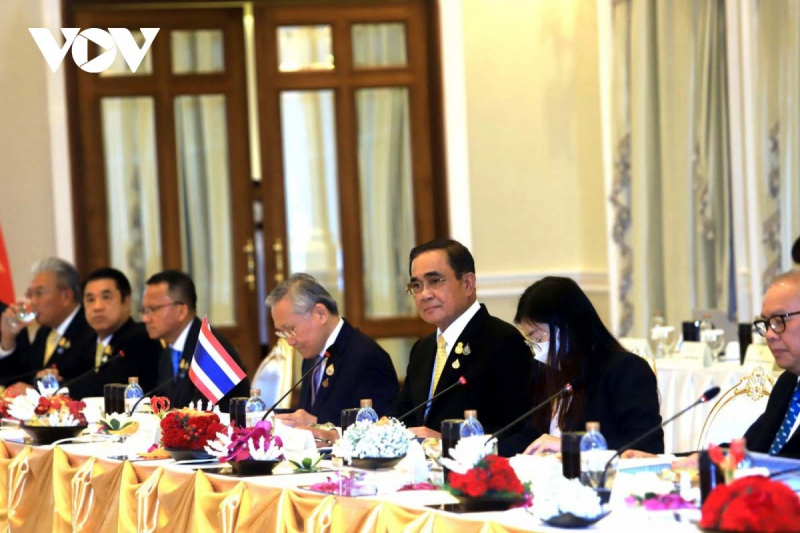 After the talks, President Nguyen Xuan Phuc and Prime Minister Prayut Chan-o-cha witnessed the signing of five cooperation documents including the action programme to implement the Vitenam – Thailand Enhanced Strategic Partnership for 2022 – 2027.
Other signed documents include an agreement on mutual legal assistance in civil matters, a memorandum of understanding on the establishment of cooperative ties between Da Nang city of Vietnam and Khon Kaen province of Thailand, a memorandum of understanding between the Vietnam Chamber of Commerce and Industry and the Trade Competition Commission of Thailand, and an agreement to promote bilateral trade and investment cooperation between the Joint Stock Commercial Bank for Foreign Trade of Vietnam (Vietcombank) and the Export-Import Bank of Thailand (Exim Thailand).
The two leaders also co-hosted a press briefing to announce the results of their talks and the release of a joint statement on the Vietnam-Thailand relations.