Vietnam expects its farm products to easily enter China market
22:14 14/01/2022
 Prime Minister Pham Minh Chinh held phone talks with Chinese Premier Li Keqiang on January 13 during which he requested China create more favourable conditions for Vietnamese farm products to enter its market.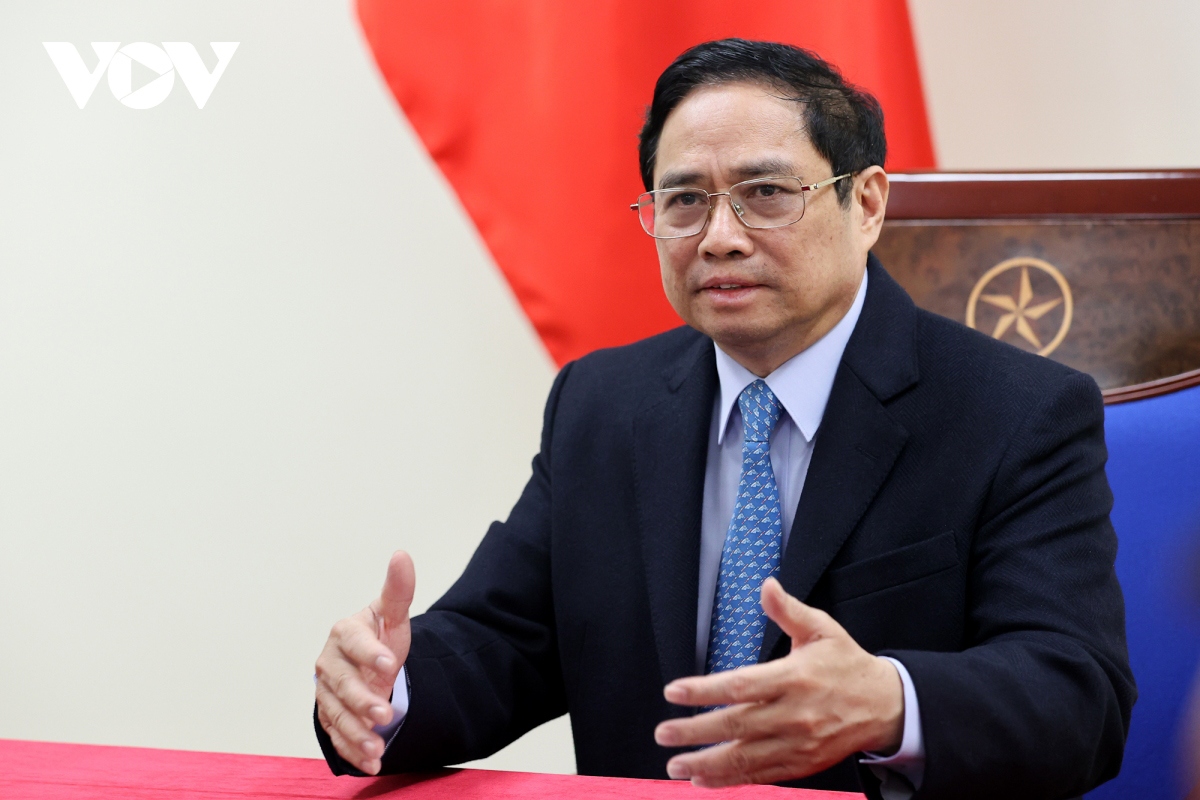 Both sides should closely co-ordinate and adopt effective measures aimed at addressing the goods congestion occurring at border gates in order to maintain stable supply and production chains between the two countries, said PM Chinh.
He proposed that China continue to expand the opening of its market for a number of Vietnamese agricultural products and fruits, with assurances given that Vietnam will strictly follow COVID-19 guidelines concerning import-export activities.
In response Premier Li acknowledged PM Chinh's proposal, saying that upon hearing the report he has directed relevant Chinese agencies to address the issue and the situation has now been improved.
He suggested that the two sides set up a joint working group to resolve this issue and create conditions in which Vietnamese agricultural products and fruits can further make inroads into China, whilst simultaneously maintaining smooth trade exchanges between the two countries.
The two PMs reviewed the development of joint ties over the past year and exchanged practical measures to strengthen and expand comprehensive co-operation.
PM Chinh went on to emphasise that the Vietnamese Party and State prioritise consolidating and developing the traditional friendship and comprehensive strategic co-operation partnership that exists between the two counties.
The healthy and efficient development of bilateral relations is of great significance to the stability and development of each country, whilst it is also beneficial to maintaining peace, stability, co-operation, and development in the region and the world at large, he noted.
The Vietnamese PM outlined that Vietnam, after having carried out the Doi Moi (Renewal) process for 35 years, will continue to build, supplement, and perfect the theory of socialism and its path to socialism.
Premier Li lauded the important achievements Vietnam has recorded in its COVID-19 control and economic recovery efforts, affirming that the Chinese Party, State, and people attach great importance to relations with Vietnam. He stressed that China highly appreciates and steadfastly supports the Vietnamese socialist path which is most suitable to its situation.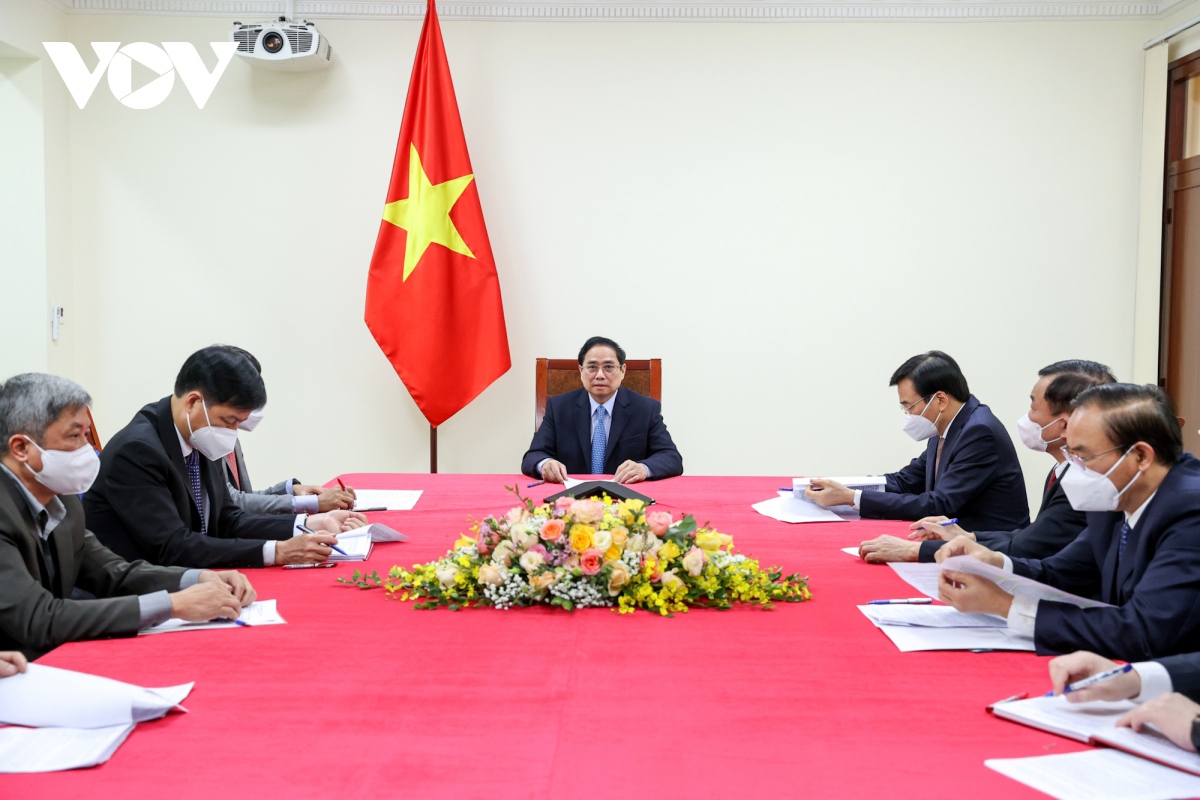 The two PMs shared the view that despite the damaging impact of the COVID-19 outbreak last year, both countries regularly maintained high-level exchanges, including two phone talks by the two countries' top Party leaders.
Two-way trade between the two sides hit a record high of more than US$160 billion. Co-operation in COVID-19 prevention and control represented a bright spot in bilateral relations.
With regard to border and territory issues, PM Chinh suggested the two sides continue could come together to implement their three legal documents on land border and make good use of negotiation mechanisms in order to maintain peace and stability in the East Sea, and properly handle maritime issues in line with their top leaders' common consensus and the 1982 UN Convention on the Law of the Sea (UNCLOS). 
He also proposed that both sides actively seek to promote negotiations to build and swiftly finalise a Code of Conduct in the East Sea (COC) in substance, in accordance with international law.
Premier Li expressed his desire to promote the negotiation mechanisms at sea between the two countries to soon achieve substantive progress. He affirmed that China is ready to join Vietnam and other ASEAN countries in continuing efforts to conclude the COC in a timely manner.