Vietnam rejects China Daily's misinformation on maritime militia building
21:55 21/01/2022
PSNews - The Ministry of Foreign Affairs held a regular press briefing on January 20 in Hanoi. At the event, spokesperson Le Thi Thu Hang underscored that Vietnam rejects China Daily's misinformation on maritime militia building.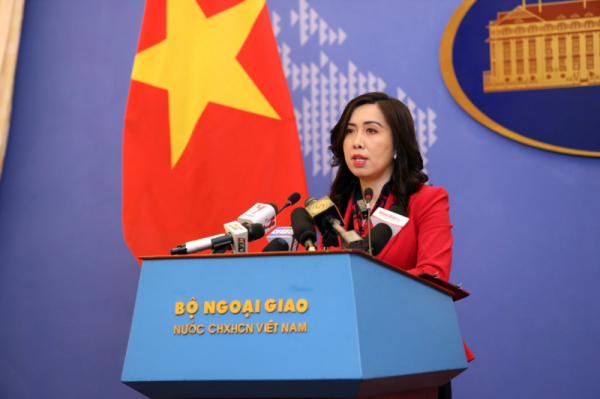 Regarding the information from a Chinese military magazine that Vietnam is building a maritime militia, Foreign Ministry Spokesperson Le Thi Thu Hang affirmed that this is untrue information and Vietnam completely denies it.
"Vietnam adheres to the policy of peaceful defense and self-defense. All activities of Vietnamese functional forces absolutely comply with the Vietnamese law, international law, especially the United Nations Convention on the Law of the Sea (UNCLOS) 1982.
Besides, she highlighted, Vietnam always strives to maintain peace, stability, security, safety, development cooperation in accordance with international law, including the UNCLOS 1982.
"The nation calls on countries inside and outside the region to make practical and responsible contributions to this goal," the spokesperson affirmed.
Commenting on China's commitment to provide more vaccines for ASEAN countries at the World Economic Forum 2022, the spokesperson said, Vietnam welcomes China's announcement.
Vietnam is ready to coordinate with China to implement this declaration to make a positive contribution to the current epidemic prevention and control in the region, she noted.