Vietnam - Russia Tropical Centre marks 35th anniversary of traditional day
Thứ Tư, 08/03/2023, 21:48
The Vietnam - Russia Tropical Centre under the Ministry of National Defence held a ceremony in Hanoi on March 7 to celebrate its 35th traditional day (March 7) and receive the first-class Labour Order.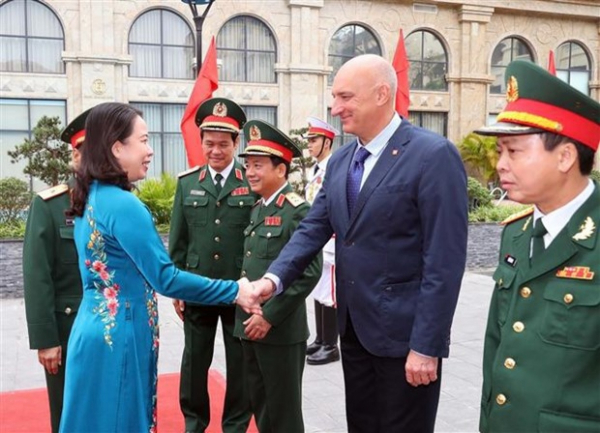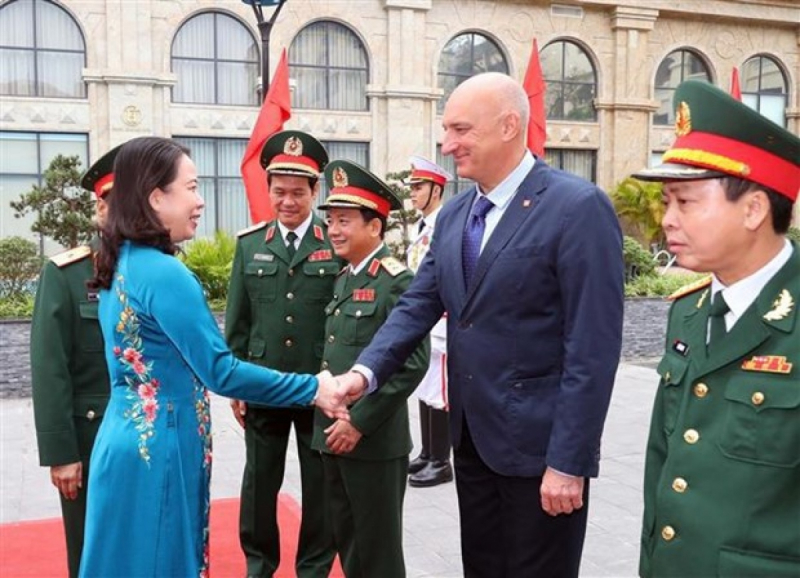 Prof. Dr. Kucherenko Petr Aleksandrovich, Russian Deputy Minister of Science and Higher Education, co-Chairman of the Intergovernmental Coordinating Committee for the Vietnam - Russia Tropical Centre, and head of the Russian sub-committee, said that the centre has developed continuously over the last 35 years.

Its operations are currently focusing on the areas important to both countries, especially climatic testing of materials and technical components, studying the biodiversity of tropical ecosystems, studying the settlement of chemical warfare consequences, and studying tropical infectious diseases originating from the wild.

The centre also attaches importance to training high-quality personnel (both Vietnamese and Russian) and training experts of the Vietnam People's Army (VPA) in the Russian language, he said, noting that it is entering a new development period that will enable it to make major breakthroughs and not only receive but also apply new scientific knowledge to serve security and defense in the two countries.
At the ceremony, the centre was granted the first-class Labour Order in recognition of its prominent achievements during 2017 - 2021.

Vice State President Vo Thi Anh Xuan praised the centre's enormous efforts and achievements over the last 35 years.

She said the new context requires the centre to continue reforming strongly and improving the quality and effectiveness of its performance, especially the research, application, and transfer of science and technology, to fulfill duties.

Xuan expressed her belief that by bringing into play the VPA's glorious tradition, with attention from leaders from the two countries and support from relevant agencies, the centre will see even more achievements and become the leading science and technology organisation of the VPA and Vietnam.
This will allow it to contribute to building the VPA as well as the Vietnam - Russia friendship and comprehensive strategic partnership, for the sake of the two peoples and for peace, cooperation, and development in the region and the world.