Deputy PM attends ceremony to announce amnesty decision in Thai Nguyen
20:23 04/09/2021
PSNews - Recently, Head of the Advisory Council for 2021 Amnesty, Politburo Member and Deputy Prime Minister (PM) Pham Binh Minh, attended a ceremony to announce the State President's amnesty decision in 2021 at Phu Son 4 Detention Center in the northern province of Thai Nguyen.
The event also saw the presence of Deputy Minister of Public Security Major General Le Quoc Hung, leaders of governmental agencies and provincial authorities.
Addressing the event, Deputy PM Minh said that the State President have issued eight amnesty decisions since 2017 and this year's amnesty has been the first since the Amnesty Law 2018 took effect.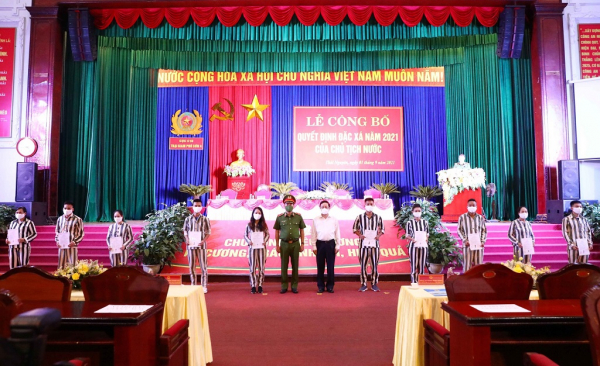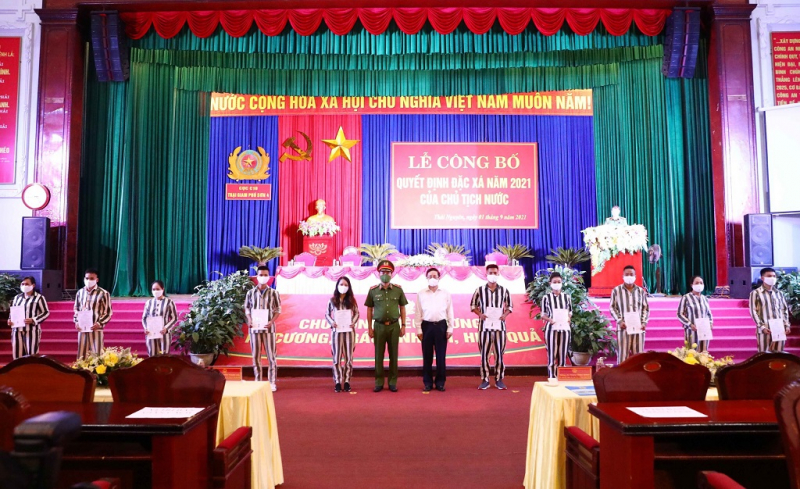 On August 30, State President Nguyen Xuan Phuc signed a decision to grant amnesty to 3,035 prisoners (3,026 at detention centers, three with suspended sentences and six with delayed imprisonment sentences). The figure also includes 68 who are serving their sentences at Phu Son 4 Detention Center, the Deputy PM added.
On this occasion, Deputy PM Pham Binh Minh encouraged inmates who have not benefited amnesty this year to strictly abide by the laws and serve their sentences better so as to be eligible for the next amnesty programs in the coming time.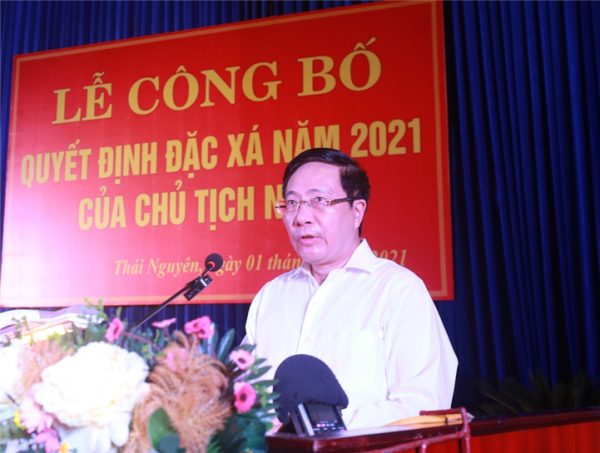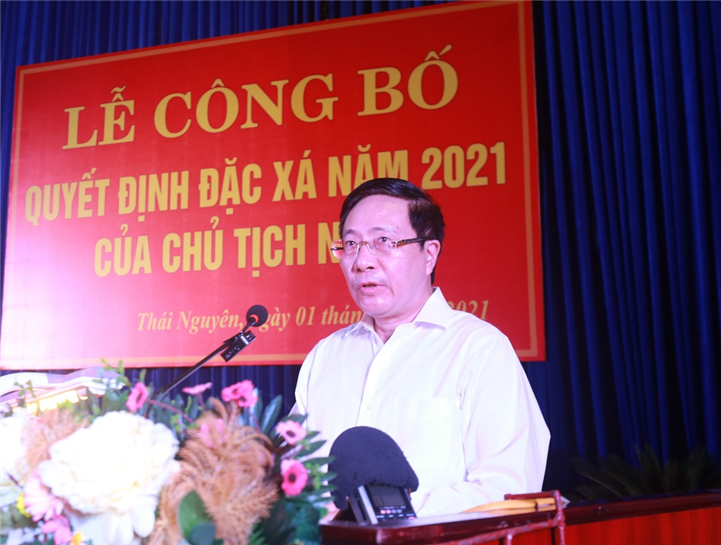 The Deputy PM also recognized and praised the effort made by the prison's guards, corrections officers and workers in managing and educating inmates over the past time.
He asked the local Party committees, authorities and socio-political organizations to create all favorable conditions for the amnesty policy beneficiaries to quickly reintegrate into the community and stabilize their lives.
In his speech, Deputy Minister of Public Security Le Quoc Hung asked the released prisoners to follow the instructions and advice of the Deputy PM as well as to comply with pandemic prevention and control regulations and submit their SAR-CoV2 test results to the local authorities. Deputy Minister Hung hoped that they will make efforts to rehabilitate themselves and become useful citizens.