Department of Professional Records and Archives reviews task performance
22:31 02/07/2021
The Department of Professional Records and Archives (PRAD) under the Ministry of Public Security (MPS) held a meeting on July 1 to review the public security professional records and archives sector's performance of tasks in the first 6 months.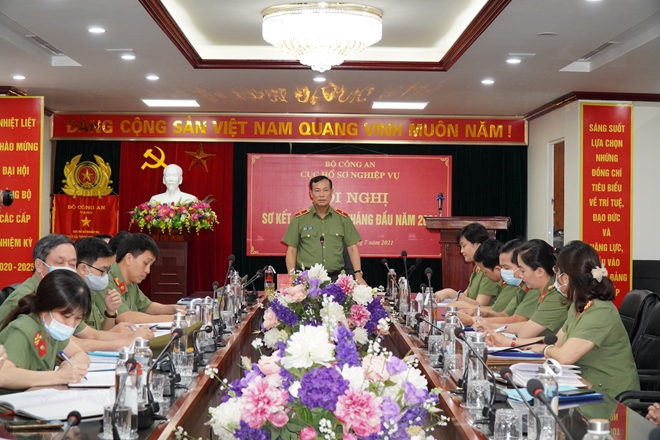 Deputy Minister Le Tan Toi speaks at the event.
Major General Le Tan Toi, Deputy Minister of Public Security, attended and delivered a keynote speech at the event.
The meeting was chaired by Major General Ngo Thi Hoang Yen, Director of the PRAD.
According to reports at the event, the PRAD has directed the sector to successfully fulfill all given tasks in the first 6 months of 2021.
Delegates at the meeting focused on analyzing the achievements obtained by the sector as well as its difficulties and shortcomings in executing its tasks in the first half of the year. They also mapped out working plans for the sector in the remaining months of the year.
For his part, Deputy Minister Le Tan Toi applauded the achievements gained by the department over the past time.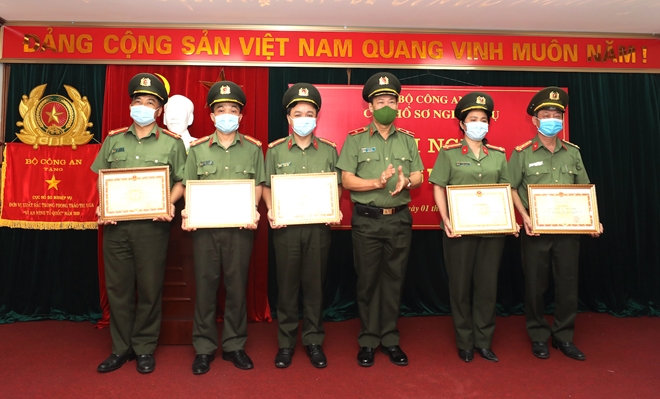 Outstanding individuals and teams honored at the event.
The department should strictly follow guidelines from the Party Committee and leadership of the MPS, especially the instructions given by Minister To Lam at the recent conference to review the Public Security Forces' (PSF) task performances over the past 6 months.
Regarding Party work and force building, Deputy Minister Le Tan Toi requested that Party members, especially heads of units should heighten their sense of responsibility for work. Leaders of the department and its affiliates should pay more attention to the management of officers. Meanwhile, each officer should strictly abide to confidentiality principles and working requirements.