Deputy Minister Nguyen Duy Ngoc checks implementation of two important projects
19:24 02/06/2021
Lieutenant General Nguyen Duy Ngoc, Deputy Minister of Public Security, on June 1 worked with the Police Department for Administrative Management of Social Order to review the two projects of national population database and chip-based ID cards.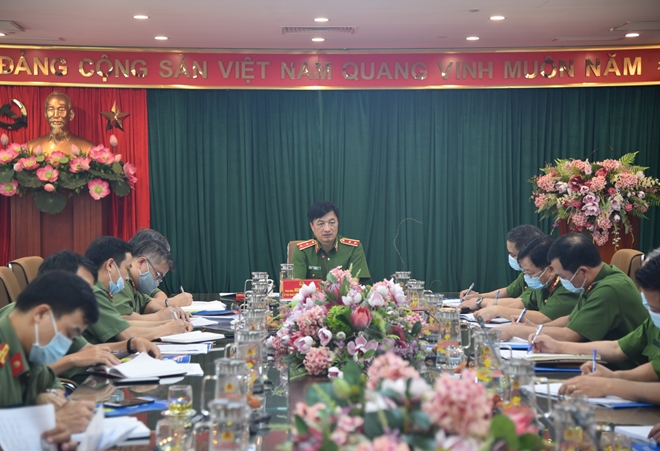 Deputy Minister Nguyen Duy Ngoc speaks at the event.
According to reports at the meeting, by June 1, the police forces nationwide have received 50 million applications for e-ID cards and confirmed residential data of over 80% of the population. It is expected that over 80 million people will be granted personal identification numbers by June 20.
Meanwhile, the National Population Data Center will officially go into operation on July 1 and will be able to share population data with the ministries and agencies with database networks meeting technical requirements for connection.
Speaking at the event, Deputy Minister Nguyen Duy Ngoc applauded the effort and determination of the relevant agencies and units, particularly local police forces, which had seriously and effectively implemented the two projects.
He also appreciated the support and contribution of local Party committees and authorities and the people's support for the projects.
Deputy Minister Ngoc also urged relevant agencies and units to raise their sense of responsibility and complete the two projects as planned while further revising and updating population data.
Leaders of agencies and units should regularly check the implementation of the projects and observance of confidentiality regulations on personal data and privacy.