Deputy Minister Nguyen Van Thanh attends year-end conference of MPS Inspectorate
17:16 30/12/2020
Senior Lieutenant General Nguyen Van Thanh, Member of the Party Central Committee and Deputy Minister of Public Security, attended a conference hosted by the Inspectorate of the Ministry of Public Security (MPS) on December 29 to roll out new working plans for the public security inspection sector in 2021.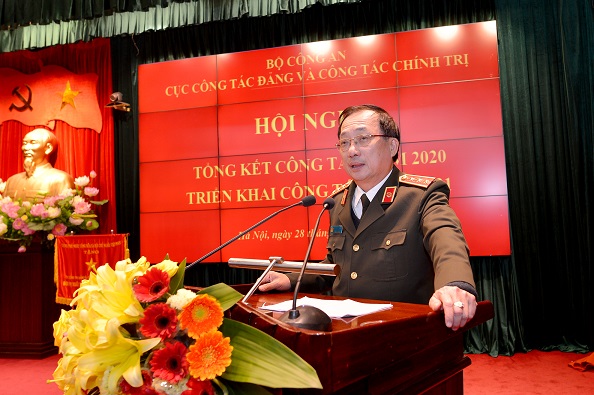 Deputy Minister Nguyen Van Thanh speaks at the conference.
Reports at the conference read that, in 2020, the public security inspection sector organized hundreds of administrative and specialized inspections. Particularly, the MPS Inspectorate directly conducted 37 scheduled inspections, eight unexpected inspections, and 16 checks of the implementation of inspection reports.
The rate of settling complaints and denunciations reached 92.5%, 1.86% higher than that of 2019. The sector also effectively coordinated with the Party inspection and personnel agencies at all levels to review political knowledge of cadres and verify complaints and denunciations related to candidates for Party committees at all levels and the 15th National Assembly, for the term 2020 –2025.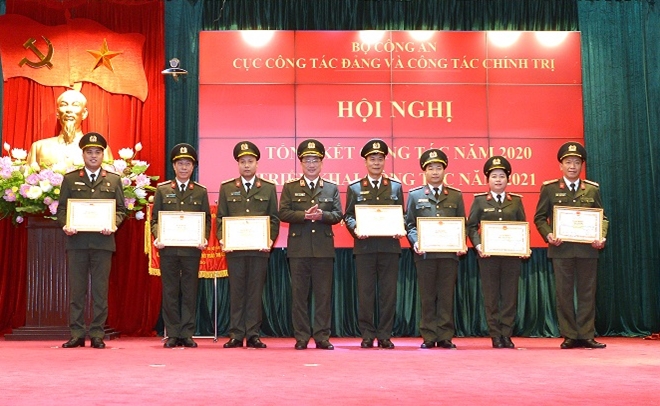 Outstanding individuals and units honored at the event.
Next year, Deputy Minister Thanh requested, the MPS Inspectorate should actively handle all complaints, denunciations and organized regular meetings with citizens as planned as well as promptly solve complicated cases involving many people to prevent hostile forces and criminals from taking advantage of them to sabotage public order and security.