PSCPC celebrates 91st founding anniversary of CPV
Thứ Năm, 04/02/2021, 21:37
The Public Security Central Party Committee (PSCPC) held a meeting on January 3 in Hanoi to mark the 91st founding anniversary of the Communist Party of Vietnam and inform outcomes of the 13th Party National Congress to key officers.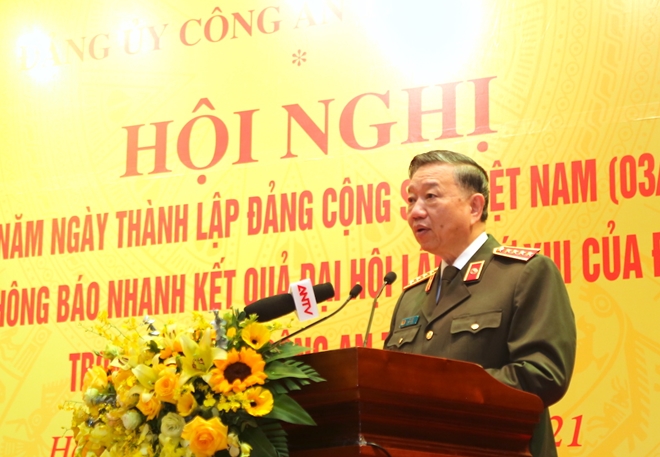 Minister To Lam speaks at the event.
General To Lam, Politburo Member, PSCPC Secretary and Minister of Public Security chaired the meeting.
The event also saw the presence of all Deputy Ministers of Public Security, leaders and representatives from relevant ministries and branches, and units under the Ministry of Public Security.
Speaking at the event, Minister To Lam highlighted the importance and the leading role of the CPV in the country's struggle for national independence in the past, as well as for the national development and renewal. Under the Party's leadership, the Vietnamese have made great achievements in all aspects which have been praised by international friends.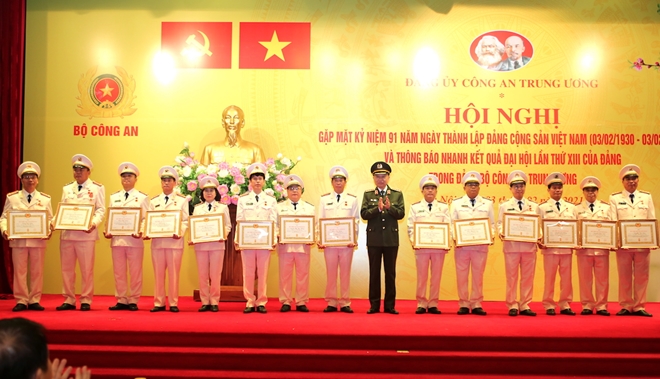 Senior Party members of the PSF honored at the event.

Minister Lam emphasized that the Party always attaches great importance to building up the Public Security Forces (PSF) in political, ideological and organizational terms. Under the absolute, direct and comprehensive leadership of the Party, the PSF grasp thoroughly and implement effectively the guidelines and policies of the Party, and play an important role in national liberation, construction and defense.
Deputy Minister, Senior Lieutenant General Le Quy Vuong, Vice Secretary of the PSCP, briefed the participants on the outcomes of the 13th Party National Congress, the important political event of the Party, country and people, which took place from January 25 to February 1 in Hanoi.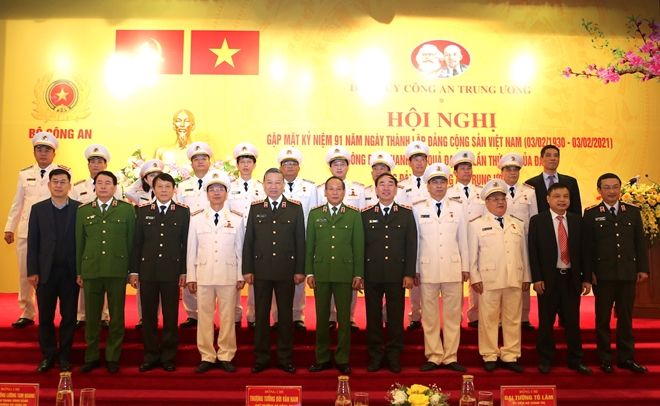 Minister To Lam, senior leaders of the MPS and distinguished guests of the meeting.
On this occasion, various senior Party members of the PSF were honored at the event.