Public security medical workers volunteer to work at field hospital No. 2 in Bac Giang
15:33 28/05/2021
166 doctors and nurses from the 198 Hospital and the Hospital of Traditional Medicine under the Ministry of Public Security have just arrived in Bac Giang to run field hospital No.2 in the province.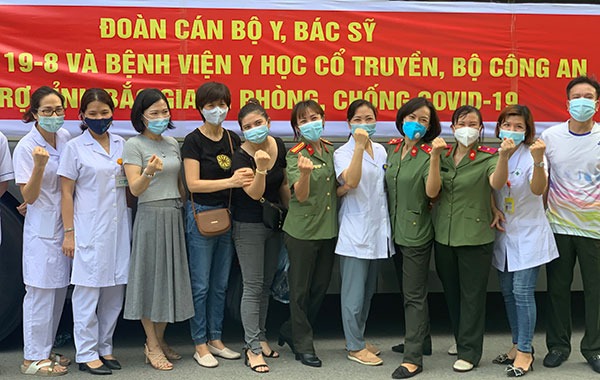 The doctors before departing for Bac Giang.
Some 80 local medical workers also join the Public Security doctors and nurses in treating COVID patients at the field hospital.
All of the 166 public security doctors and nurses have volunteered to go to the COVID-19 hotspot of Bac Giang. Before undertaking missions at the field hospital, they had all taken tests for COVID-19 and participated in a brief training course conducted by experienced medical experts from Bac Mai Hospital.
On the night of May 27, the field hospital admitted over 500 COVID-19 patients.