Art program to mark results of PSF's following Uncle Ho's six teachings
Thứ Năm, 23/02/2023, 09:25
PSNews – The art program themed "75 years of following Uncle Ho's teachings" will take place on March 10 at the Memorial Site where Uncle Ho gave Six Teachings to the Public Security Forces (PSF) in Nha Nam Commune, Tan Yen District, Bac Giang Provine, and broadcast live on ANTV Channel.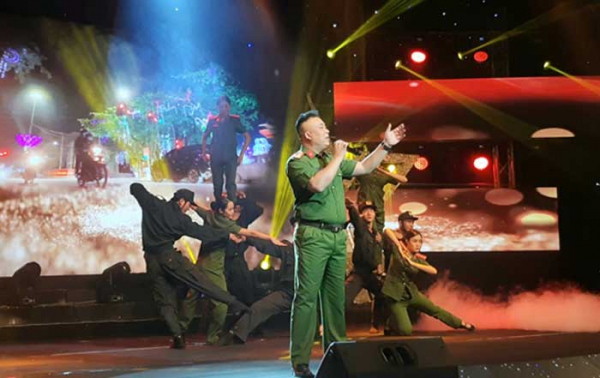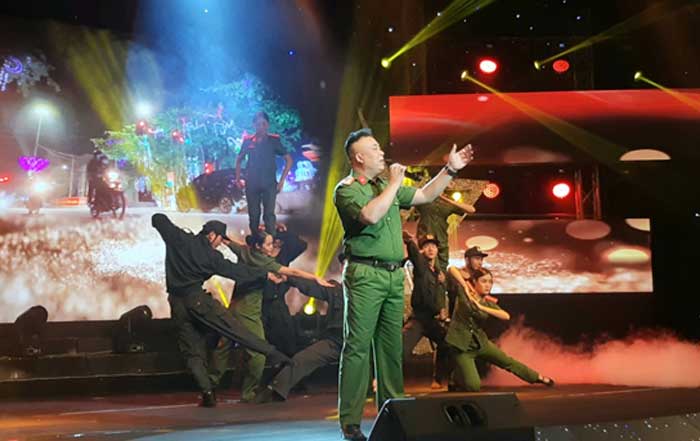 The program, co-hosted by the Department of Party and Political Work, the Department for Information and Communication (DIC) under the Ministry of Public Security (MPS), and the Public Security Theater, is to celebrate 75 years since Uncle Ho sent the 6 teachings to the PSF.
According to Director of the Public Security Theater Lieutenant Colonel Tran Thi Ut Lan, the art program will consist of 12 performances with the participation of about 160 artists and public security students.
Some famous art works that convey the love for the homeland and praise the Party and our beloved Uncle Ho as well as the Public Security Forces will be performed in new forms. Some new music and songs will also be selected to perform at the program.
Within the program, a number of documentaries produced by the DIC will be shown on to give audience an insight into Uncle Ho's six teachings as well as the movement of learning and following Uncle Ho's teachings in the PSF through periods.