Dak Nong provincial police asked to resolutely control crime
Thứ Sáu, 11/11/2022, 20:54
Deputy Minister of Public Security Lieutenant General Le Quoc Hung, leading a delegation of the Ministry of Public Security, worked with leaders of the Dak Nong Provincial Police Department on work results of local police forces in 2022, on the afternoon of November 7.
According to reports at the meeting, over the past time, the security and order situation in Dak Nong province has been maintained, while Party organizations of local police units have carried out Party building and force building in line with the Party regulations and resolutions, contributing to building a clean and strong Dak Nong police force.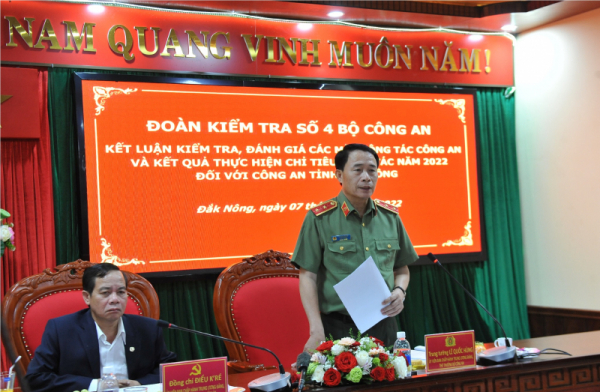 On behalf of the Public Security Central Party Committee and the Ministry of Public Security, Deputy Minister Le Quoc Hung praised the local police for their effort and good work results in the past time. 
Regarding crime prevention and control, the deputy minister asked the provincial police forces to drastically prevent and control crime sustainably with the goal of reducing social order violations by at least 5%, while mobilizing maximum forces to fight crime in the coming time, ensuring security and order in the province during the Lunar New Year of the Rabbit 2023.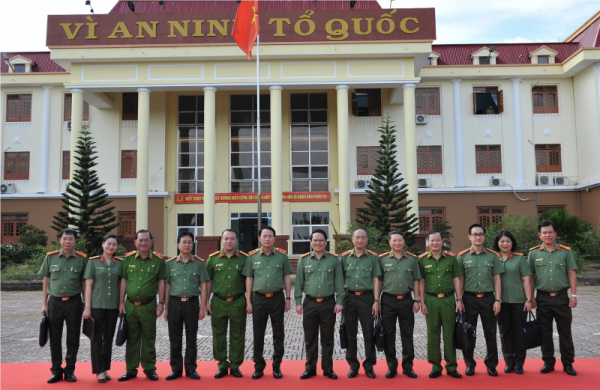 He also requested the Dak Nong Provincial Police Department to step up administrative reforms, ensure transparency of administrative procedures, and increase the rate of administrative procedures settlement on the national public service web portal and the Ministry of Public Security's public service web portal as well as accelerate the implementation of Project 06 and regularly update the province's national population database.