Delegates to 77th National Public Security Conference propose measures to fulfill tasks in 2022
19:38 31/12/2021
At the 77th National Public Security Conference, delegates from various agencies under the Ministry of Public Security (MPS) and provincial-level police departments delivered their presentations and proposed solutions to successfully fulfill the tasks of safeguarding national security, maintaining social order and safety in 2022.
In his speech, Major General Nguyen Van Long, Director of the Police Investigation Department for Corruption, Economic Crimes and Smuggling, proposed measures to improve the effectiveness of the fight against corruption, economic crimes and smuggling so as to create a safe and favorable environment for the country's socio-economic recovery and development in the post-COVID-19 period.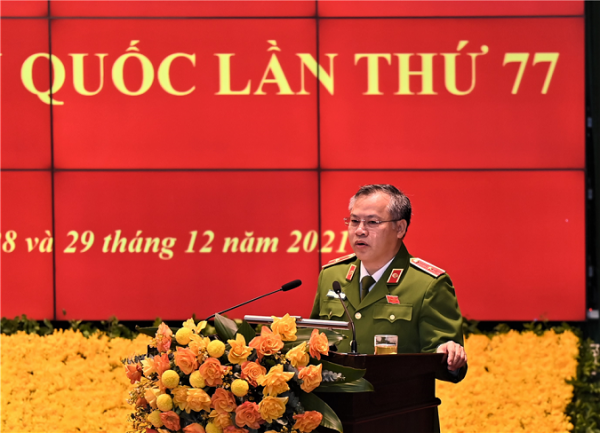 He stressed that the department would coordinate with the inspectorates, auditing agencies, customs, market surveillance agencies, Border Guards, and Coast Guards to proactively detect, prevent and handle law violations related to economy, and avoid losses for the State and people.
The department will also coordinate with judicial authorities to promptly prosecute cases of economic offences while advising the Government to direct other ministries and agencies to build a legal framework to more effectively prevent corruption, economic wrongdoings, and smuggling in the coming time, Major General Long added.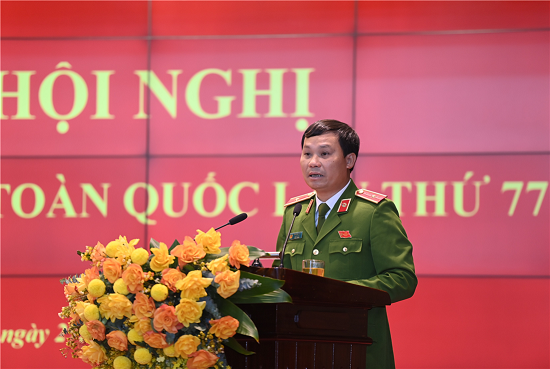 Major General Tran Ngoc Ha, Director of the Criminal Police Department delivered a speech suggesting measures to actively prevent and effectively fight crimes of kinds.
According to him, the police forces should mobilize the whole political system and all people to participate in crime prevention and control while helping people overcome the difficulties caused by the pandemic.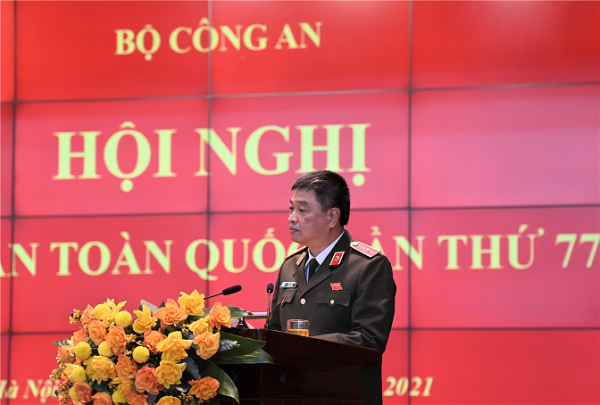 At the conference, a representative of the Thanh Hoa Provincial Police Department proposed solutions to prevent and fight drug crimes on the borderline between Thanh Hoa province (Vietnam) and Huaphanh province (Laos).
He affirmed that the local police force should resolutely and effectively fight drug crimes while proactively preventing the emergence of large-scaled cross-border drug trafficking rings and drugs hotspots in the border province.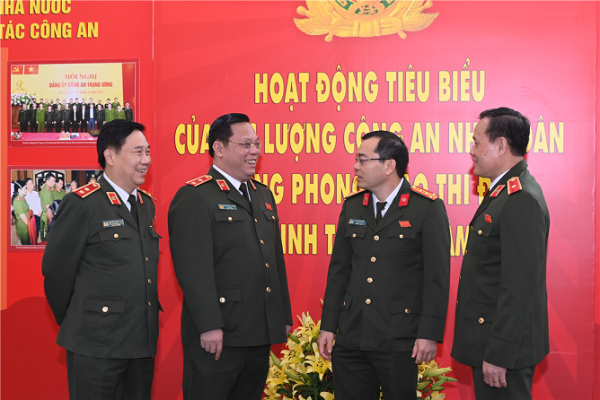 Various other delegates discussed issues and gave recommendations at the event, such as the measures to improve the quality of political and ideological education for public security officers; enhancing the application of the national database on population and chip-based ID card system to control the COVID-19 pandemic and serve the socio-economic recovery and development of the country in the post-pandemic period;
The delegates also pointed out approaches to fight and handle law violations related to deforestation; the need to protect police officers and soldiers' health in the new normal; strengthening the communal police force to meet the requirements of ensuring security and order at the grassroots level in the current situation.