Deputy Minister Le Quoc Hung attends Great National Solidarity Festival in Lai Chau
Thứ Tư, 15/11/2023, 19:14
Deputy Minister of Public Security, Lieutenant General Le Quoc Hung attended the 2023 Great National Unity Festival on November 13, in Quyet Tien ward, Lai Chau city of Lai Chau province.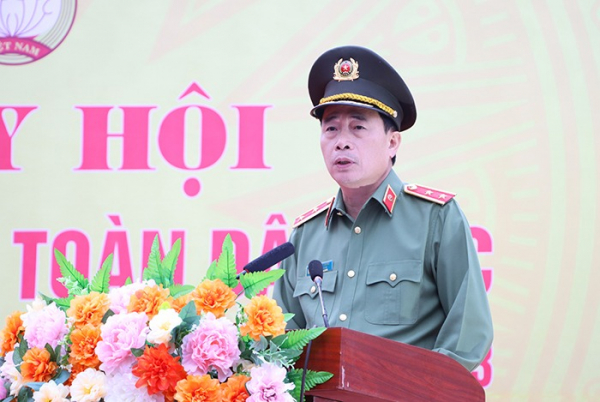 The event saw the presence of alternate member of the Party Central Committee and Permanent Deputy Secretary of Lai Chau Provincial Party Committee Vu Manh Ha,  the Directorate of the Provincial Police Departments, leaders of units under the Ministry of Public Security, departments and organizations of provinces and cities along with the large participation of people from all walks of life in the area.
At the event, the officials and local people reviewed the glorious tradition over the past 93 years of the Vietnam Fatherland Front and the results of the campaign "All people unite in building the new-style rural and civilized urban model" in Quyet Tien ward in 2023.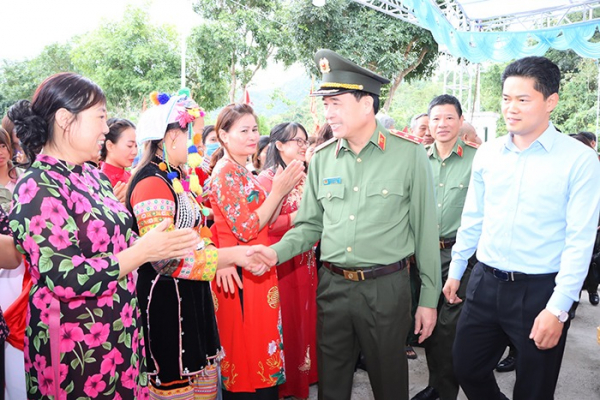 Speaking at the festival, Deputy Minister Le Quoc Hung praised the local leadership and people of Quyet Tien ward for their great achievements in strengthening the national unity and relationship between the armed forces and people over the past year.
He also requested that all officials and people in the ward continue to promote the local good traditions, consolidate great national unity, and successfully complete their political, economic, cultural and social tasks
At the festival, many groups and individuals were honored and rewarded by authorities of all levels for their outstanding achievements in building the new rural area model, building the cultural family model in 2023. The deputy minister also presented gifts to needy households in the area.