Deputy Minister Nguyen Duy Ngoc attends enlistment event in Da Lat
Thứ Sáu, 10/02/2023, 09:08
More than 1000 local youths in Lam Dong enlisted in the military and the police.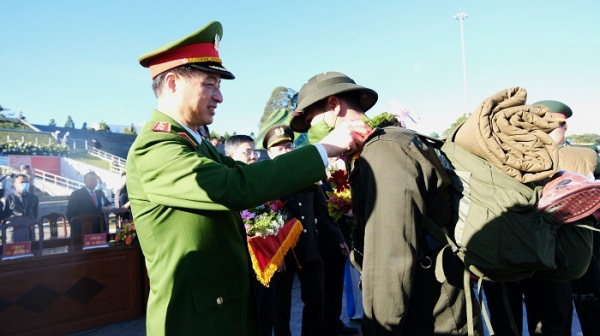 Deputy Minister of Public Security, Lieutenant General Nguyen Duy Ngoc attended the 2023 enlistment event held in Da Lat, Lam Dong province on February 8.
This year, more than 200 youths have been selected by the Provincial Police Department of Lam Dong to serve in the police force. Among the selected enlistees, 47 are of ethnic minority groups.
The selected youths would serve at the Mobile Police Command and the Police Department of Management of Prison, Compulsory Re-education Centre and Reformatory.
This year, Lam Dong has enlisted more than 1000 local youths in the military.