Deputy Minister Nguyen Duy Ngoc joins National Committee for Children
Thứ Sáu, 22/09/2023, 23:09
Prime Minister Pham Minh Chinh signed Decision No. 1080/QD-TTg approving the list of members of the National Committee for Children.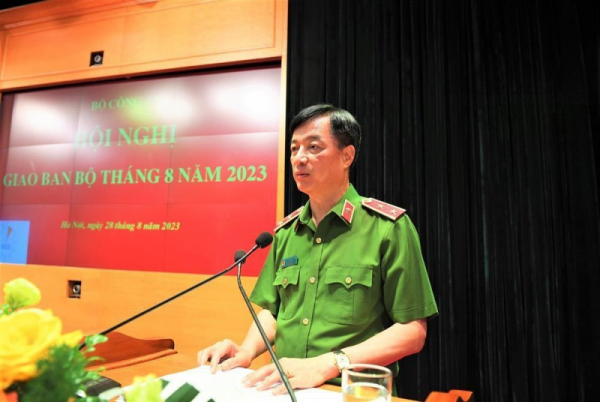 Deputy Prime Minister Tran Hong Ha is the Chairman of the Committee, according to the decision.
Vice Chairpersons of the Committee include Minister of Labor, War Invalids and Social Affairs Dao Ngoc Dung (Permanent Vice Chairman); Minister of Education and Training Nguyen Kim Son and Minister of Health Dao Hong Lan.
Deputy Minister of Public Security, Lieutenant General Nguyen Duy Ngoc is among other members of the committee.
Established in June 2017, the committee is responsible for helping the Government and the Prime Minister do research, direct, coordinate involved agencies, and promote coordination among involved ministries, branches and localities to resolve issues related to children, ensuring children's rights and promoting the implementation of the United Nations Convention on the Rights of the Child.
At the same time, it will coordinate with agencies of the National Assembly, the Supreme People's Court, the Supreme People's Procuracy, the Vietnam Fatherland Front and its member organizations as well as social and social-professional organizations to enforce children's rights and address issues relating to children.
The committee will be assigned to guide ministries, agencies and localities to report on outcomes of the exercise of children's rights and relevant tasks, and the effectuation of the UNCRC to the National Assembly.