Deputy Minister Nguyen Duy Ngoc receives US Assistant Secretary of State
14:15 16/06/2022
Lieutenant General Nguyen Duy Ngoc, Deputy Minister of Public Security, had a meeting with Mr. Todd D. Robinson, Assistant Secretary for the Bureau of International Narcotics and Law Enforcement Affairs.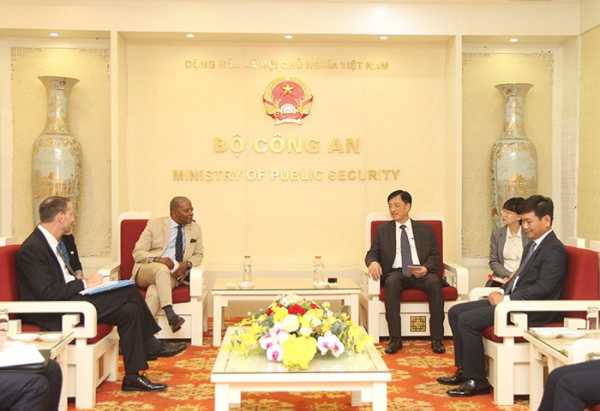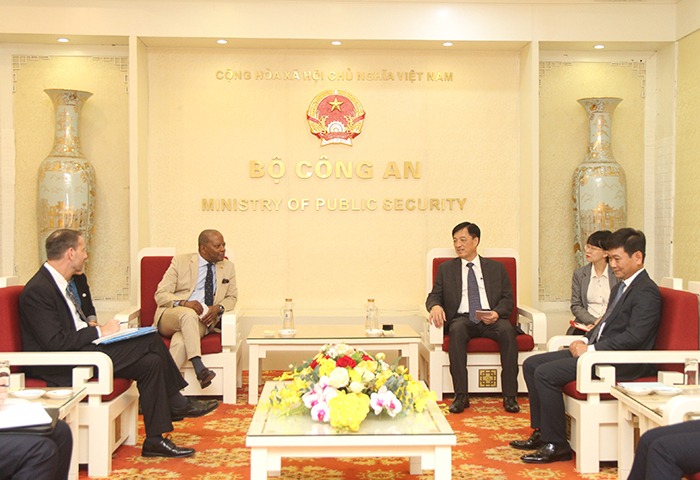 Speaking at the event, Deputy Minister Nguyen Duy Ngoc welcomed Mr. Todd D. Robinson and hoped that his visit would be of great success and contribute to further promoting cooperation and relations between the Ministry of Public Security (MPS) of Vietnam and the US State Department and relevant agencies.
Ngoc noted that the Party, State and Government leaders of Vietnam see the US as a key partner and wish to promote the Vietnam - US Comprehensive Partnership through all bilateral, regional and global channels on the basis of mutual respect for each other's independence, sovereignty, territorial integrity and political system, and for peace, stability, cooperation and prosperity in the region.
Over the past time, the relationship between the two countries has achieved outstanding developments, bringing practical benefits to the two peoples.
In spite of complicated developments in the COVID-19 pandemic, the two sides still maintained exchange of high-level delegations, notably the visits to Vietnam by US Vice President Kamala Harris, Secretary of Defense Lloyd Austin and the US Special Presidential Envoy for Climate.
Additionally, agencies and units of the MPS and Bureau of International Narcotics and Law Enforcement Affairs (INL) under the US State Department actively cooperated in many fields.
Deputy Minister Ngoc highly appreciated INL's support for the MPS in law enforcement capacity building, adding that the two sides have established and implemented many effective cooperation mechanisms.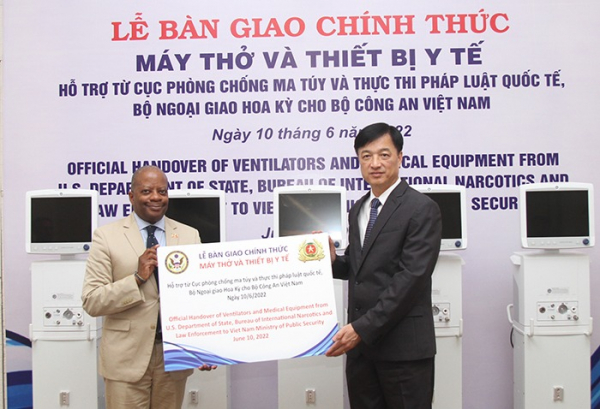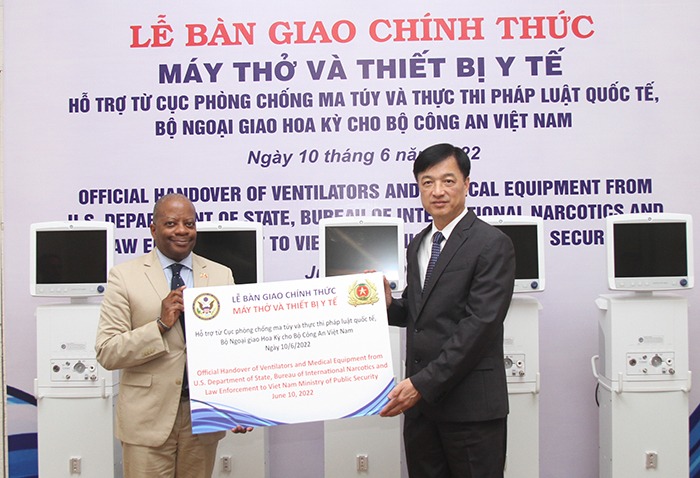 Deputy Minister Nguyen Duy Ngoc suggested that the US Assistant Secretary of State encourage relevant US units to implement cooperation activities within the framework of agreements signed by the two sides.
Mr. Todd D. Robinson thanked Deputy Minister Nguyen Duy Ngoc for the warm reception and highlighted the good results of the cooperation between the two countries in the past time. He hoped that the cooperation between the two countries would achieve more good results in all fields in the coming time, and that cooperation between the US relevant agencies and the MPS of Vietnam would continue to be expanded, contributing to strengthening the relations between the two countries.
After the meeting, the MPS receives an aid package of ventilators and medical equipment from INL.