Deputy Minister Tran Quoc To meets voters in Bac Ninh province
Thứ Tư, 27/09/2023, 09:41
Member of the National Assembly Delegation of Bac Ninh province and Deputy Minister of Public Security Senior Lieutenant General Tran Quoc To had a meeting with voters in Tram Lo ward, Thuan Thanh town, Bac Ninh Province on September 22.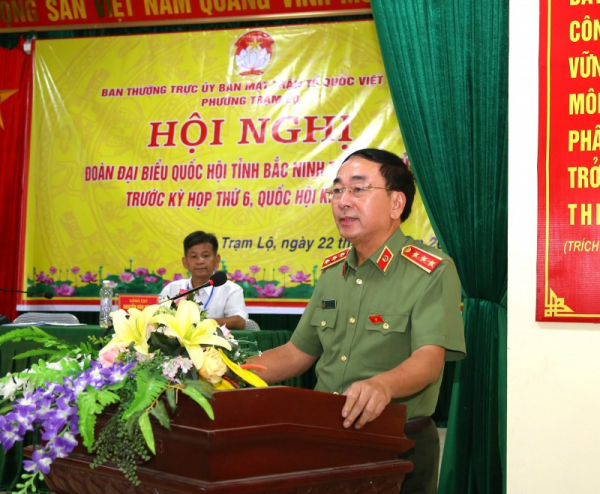 The event also saw the presence of Vice Chairman of the Bac Ninh Provincial People's Council Nguyen Hanh Chung, Vice Chairman of the Bac Ninh Provincial People's Committee Ngo Tan Phuong, and NA deputies of Bac Ninh.
Speaking at the meeting, Deputy Minister Tran Quoc To asked all functional agencies of Bac Ninh to swiftly settle the issues raised by local voters. Regarding questions on the functions and responsibilities of the Public Security Forces, the deputy minister asked the Provincial Police Department of Bac Ninh to send reports on the solutions to the MPS leaders.
Deputy Minister Tran Quoc To expressed delight at the development and prosperity of Bac Ninh province in general and Tram Lo ward in particular, especially developments in the economic, education and social sectors.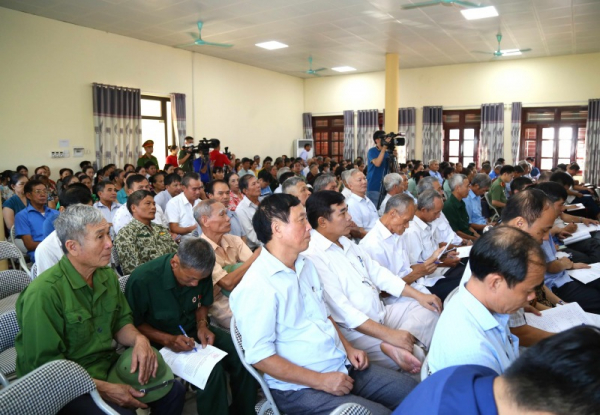 He highlighted that the Party and the National Assembly and the Government have renovated the way of thinking and action in various key areas. The National Assembly has shortened the duration of its sessions, give documents to NA deputies in digital forms in the context that the Government is building an e-government model.
In this circumstance, the MPS plays the leading role in streamlining the staff, strengthening grassroots forces, the deputy minister said. He added that some 50,000 policemen have been deployed to communal police posts. Deputy Minister Tran Quoc To underscored, under the leadership of the Party, the Public Security Forces effectively controlled crimes, particularly drug trafficking and corruption.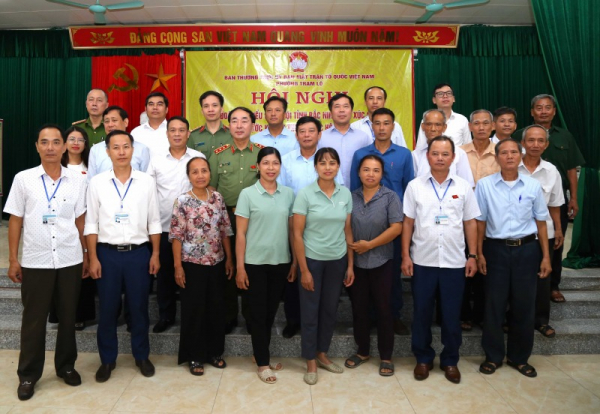 He also called on people from all walks of life to join the Public Security Forces in protecting national security and maintaining order, while asking the authorities of Bac Ninh in general, Thuan Thanh town and Tram Lo ward in particular to pay more attention to socio-economic development and ensuring security and order in the locality.