Deputy Minister Tran Quoc To meets voters of Bac Ninh
22:09 01/10/2021
Lieutenant General Tran Quoc To, Deputy Minister of Public Security (MPS) and member of the Bac Ninh  delegation of National Assembly (NA) deputies had a meeting with voters in Tu Son town and Tien Du district, Bac Ninh province, on September 30.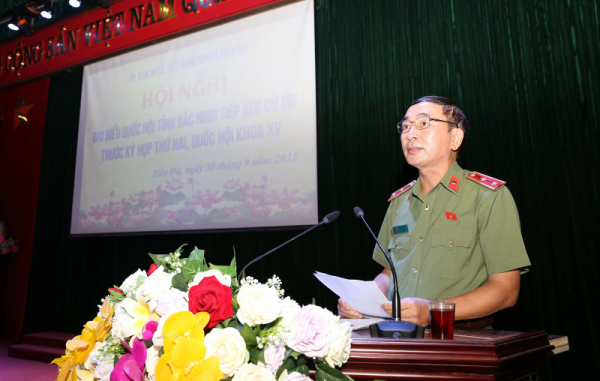 Speaking at the meeting, Deputy Minister Tran Quoc To thanked the Fatherland Front Committee of Bac Ninh province for the organization of the meeting between Bac Ninh NA deputies and local voters, helping the NA deputies of Bac Ninh listen opinions and recommendations of local voters.
Regarding voters' queries about the police force building, Deputy Minister Tran Quoc To affirmed that the MPS always pays attention to investing both finance and personnel for the grassroots-level police force. Over the past ime, the MPS has deployed more than 45,000 professional officers to commune police posts in order to effectively maintain security, social order and safety at the grassroots level.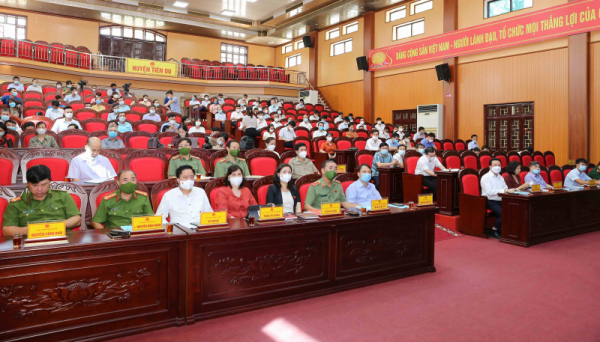 Deputy Minister Tran Quoc To also said that during the COVID-19 pandemic, the MPS mobilized nearly 60,000 officers and soldiers to directly join disease prevention and control in localities across the country. Especially, more than 10,000 officers and soldiers were sent to hot-spots of the pandemic. Nearly 3,300 officers were infected while 9 ones died in the fight against the pandemic.
He also promised that he will try his best to perform the responsibilities of the NA member, and always work closely with the authorities and voters of Bac Ninh.