Ha Giang provincial police supports construction of 300 gratitude houses
20:01 30/11/2021
The Provincial Police Department of Ha Giang has supported the construction of gratitude houses for revolution contributors, poor veterans and other policy beneficiaries in the province.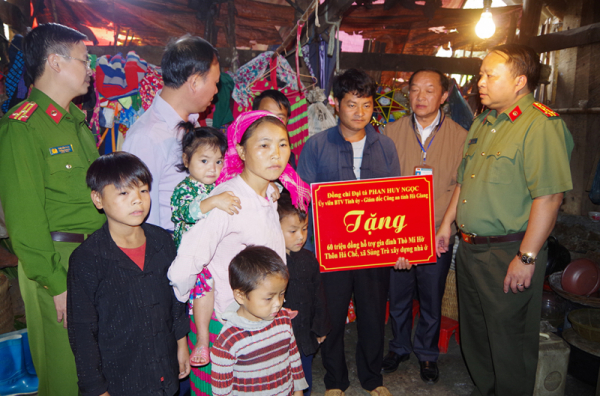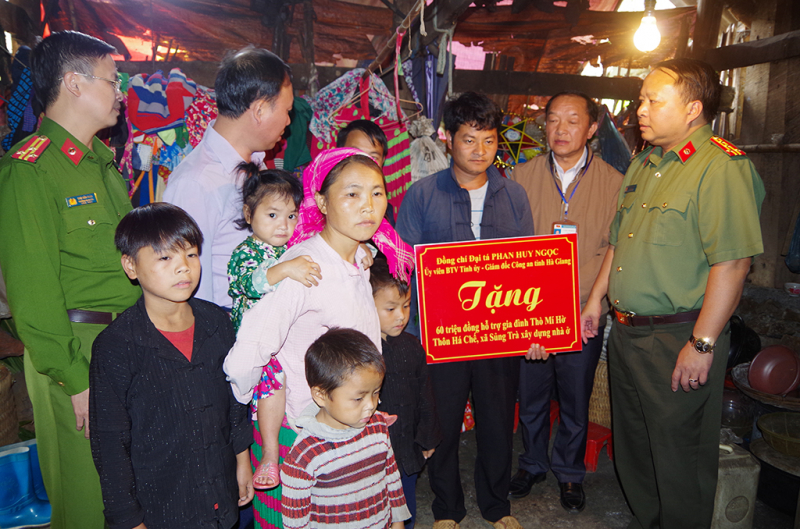 By October 2021, the provincial police had mobilized its officers and soldiers as well as organizations, businesses and people to donate money for the building of 309 homes for local policy beneficiaries.
Local police officers and soldiers also joined local people in building the houses.
The houses meet quality requirements and fit local people in terms of their cultural identity and customs.
Thao Seo Poa and his wife, residents of Suoi Thau village, Coc Pai town, Xin Man district, are among the beneficiaries of the house-building program initiated by the provincial police. They used to live in a shanty house that might have collapsed anytime.
Knowing their poor plight, the provincial police decided to support them to build a new house. Senior Colonel Phan Huy Ngoc, Director of the Provincial Police Department, also presented a new television as well as other necessities as housewarming gifts to the family.
Tho Mi Ho, a resident of Ha Che village, Sung Tra commune, Meo Vac district, also faced many difficulties in life when he and his wife and 4 children had to live in a dilapidated cottage. Thanks to the support from the provincial police and local authorities, his family has had a new house after 2 months of construction.
Under the direction of the leadership of the provincial police, all police units in Ha Giang are paying much attention to building homes for poor local people, contributing to sustainably eliminating hunger and reducing poverty in the Northern province.