Ha Tinh police build office buildings for Lao counterpart
Thứ Ba, 28/12/2021, 11:52
The Ha Tinh provincial Police Department (Vietnam) held a ceremony to hand over a new station to Lao police in the border village Ban Nathon, Khamkeut district, Bolikhamxay province (Laos) on December 24.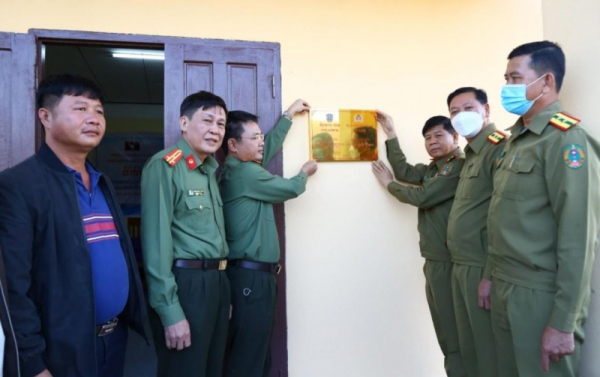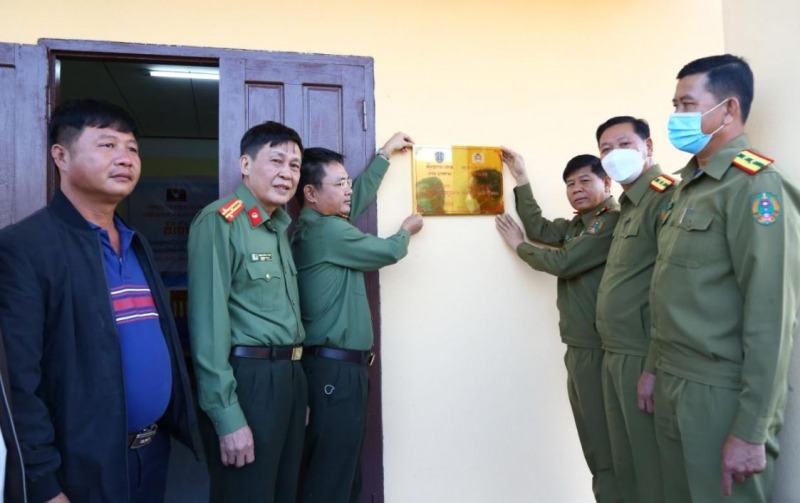 The event saw the presence of a vice police chief of Bolikhamxai province and the authorities and people of Khamkeut district. Senior Colonel Pham Thanh Phuong, Vice Director of the Ha Tinh provincial Police Department attended the ceremony.
The police station is part of a project to build police stations for Lao police units along the Lao-Vietnam border, under the agreement between the Vietnamese Ministry of Public Security and the Lao Ministry of Public Security.
The police compound in the Lao border village will provide offices and accommodations for Lao police officers and soldiers in the village, contributing to ensuring security and fighting against crimes along the borderline of the two countries as well as to maintaining the peaceful life for people living on both sides of the border.
On behalf of the leadership of the Ha Tinh provincial Police Department, Senior Colonel Pham Thanh Phuong stated, he hoped that the new station would provide favorable working conditions for the Lao police officers.
In the coming time, the provincial Police Department of Ha Tinh will coordinate with the police of  Khammouane and Bolikhamxay provinces (Laos) to build more office buildings for Lao local police units along the border section across Ha Tinh province, Vietnam.