International Exhibition on Fire Techniques and Means opens
Thứ Năm, 20/07/2023, 19:00
PSNews - The Police Department of Fire and Rescue under the Ministry of Public Securityheld a ceremony to open "2023 International Exhibition on Fire Techniques and Means for Smart Buildings in Vietnam" at Huu Nghi Cultural Palace, 91 Tran Hung Dao, Hanoi.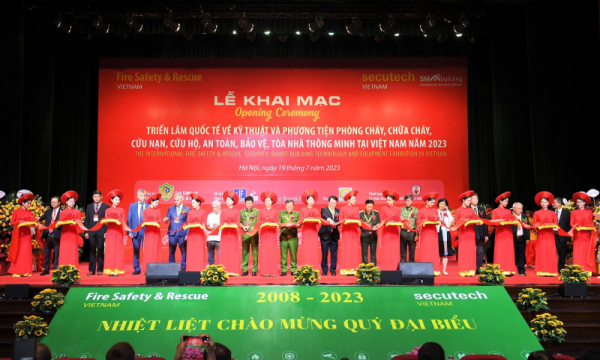 The event takes place from July 19 to 21. It is considered the largest-scale exhibition of this kind, covering an area of 11,000m2. The event has attracted the participation of more than 350 units are agencies and units from 23 countries and territories, showcasing their products and services in
490 booths.
The exhibition is organized into five sections: Fire prevention and fighting; security industry with security and safety devices, monitoring equipment; safety automation for projects and buildings, solutions for automation systems; technology, techniques, equipment and supporting tools.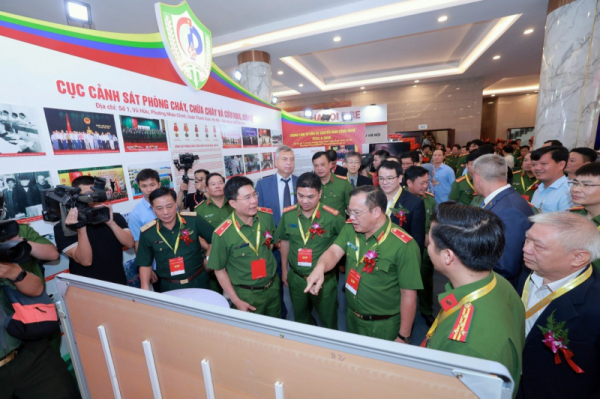 In addition, there are areas to exhibit the Vietnamese Fire and Rescue Police Force and information and demonstration of firefighting skills.
Speaking at the opening ceremony of the exhibition, Deputy Minister Nguyen Van Long stated that the exhibition is a practical and meaningful activity, providing opportunity for domestic and foreign production and service firms to exchange information, share experiences, and learn about the market.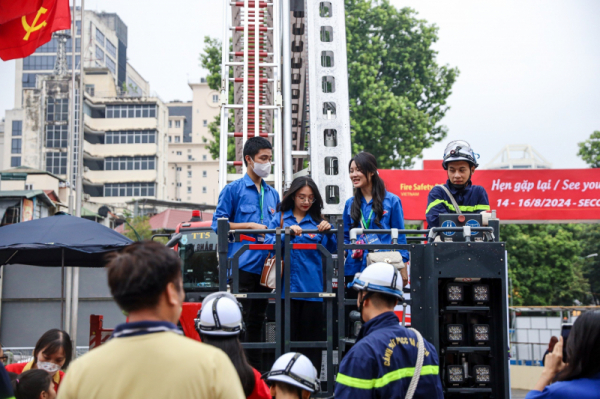 Within the framework of the exhibition, the Fire and Rescue Police Department in association with the Vietnam Fire and Rescue Association and local police units has plans to organize specialized seminars and forums, including the Seminar "Hi-tech means and fourth industrial revolution applications to fire and rescue".