Local police in Son La brave difficulties while guarding at medical checkpoints on high mounts
20:11 05/01/2022
Local police and functional forces in Mai Son district, Son La, have been deployed to medical checkpoints as the locality is facing a surge in COVID-19 infections.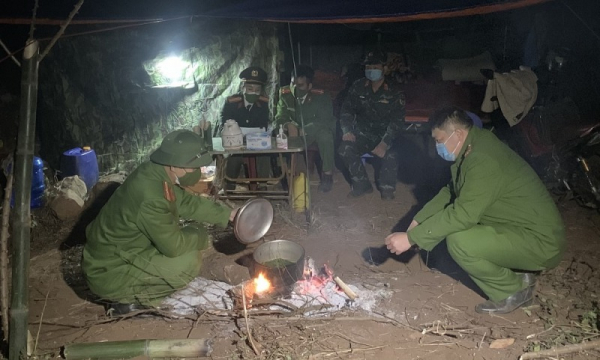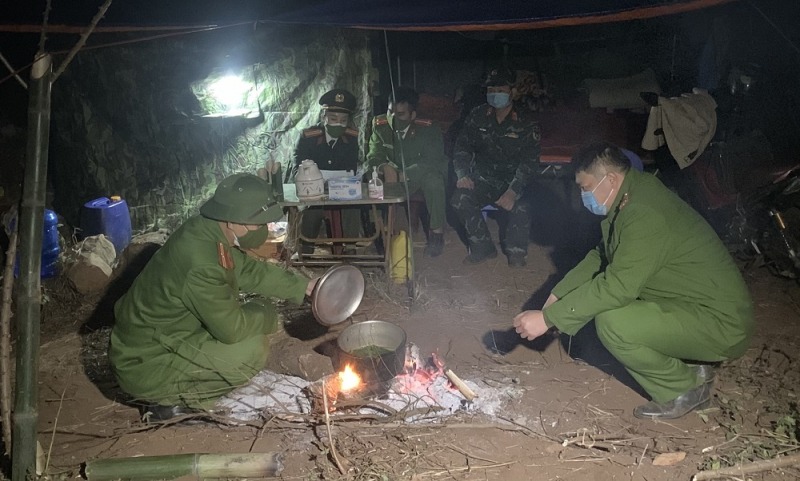 Since the village of Phieng Hinh, Na Bo commune (Mai Son district), saw a new COVID-19 outbreak, local armed forces, including police, have been deployed to the medical checkpoints around the locality.
Some of the checkpoints are located in the farthest and highest places of the district. Five people run each checkpoint on a very difficult terrain so they do not have electricity, water supply or communication networks
Phieng Hinh village is home to Mong people, who face various difficulties in life. Due to their low education level, local people are not very aware of COVID prevention so the working mission has to work harder to stamp out the pandemic in the village.
Members of the working mission have to go to each household in the village to persuade local people not to leave the village without permission, said Captain Hoang Thanh Binh, police officer of Chieng Chung commune.
The cold winter also cause more difficulties and hardships to the working mission in preventing and controlling the pandemic. But all members are trying their best to overcome all difficulties and fulfil the tasks given by the provincial and district police leaders.
Every day, the officers at the checkpoint are organized into 2 groups to patrol the areas. If they spot problems on the way, one has to go back to the checkpoint to report the situation and seek solutions.
As the checkpoint is on a top of mount without water, the garrisons cannot cook for themselves. Fortunately, local people living in villages at the foot of the mount often cook meals and then go through the forest and climb up the mount to hand warm meals to the stationed officers.
As the COVID-19 pandemic still remains complicated, the police in Son La in general and Mai Son district in particular, will still have to perform their duties at medical checkpoints, and they will have to try their best to overcome all difficulties and fulfil their assigned tasks.