Minister To Lam hosts Singaporean Senior Minister Teo Chee Hean
Thứ Sáu, 17/11/2023, 13:20
Minister of Public Security General To Lam hosted an official welcoming ceremony for Senior Minister and Coordinating Minister of National Security of Singapore Teo Chee Hean and his entourage, on the morning of November 16, in Hanoi.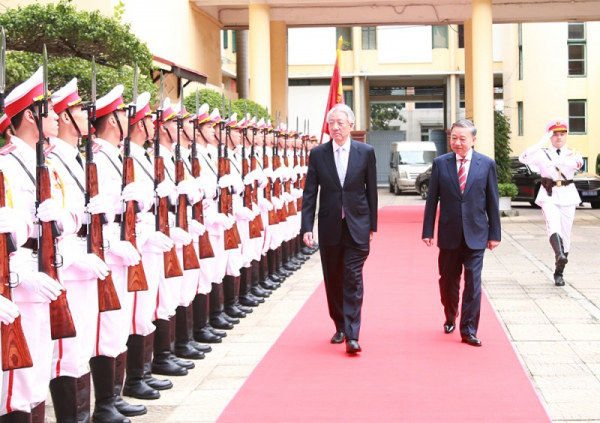 At the talks, Minister To Lam and Minister Teo Chee Hean agreed that the two sides continue to negotiate to early sign legal documents such as the Agreement on Extradition, the Agreement on Transfer of Imprisoned Persons, Agreement on Mutual Legal Assistance in Criminal Matters, Memorandum of Understanding on Digital Transformation and Construction of the National Population Data Center between the Ministry of Public Security of Vietnam and the Prime Minister's Office. Prime Minister of Singapore to create favorable conditions for the fight against transnational crimes involving the two nations.
The two sides also need to enhance exchange of working delegations in the fields of cybersecurity, fire and rescue, administration, citizen identification card management, and other non-traditional security issues.
The two leaders underlined the need to strengthen cooperation in the field of cyber security and safety as well as share experience in preventing and combating cyber-attacks, fighting cybercrime, while supporting each other in building and managing e-government, smart cities and developing related legal systems.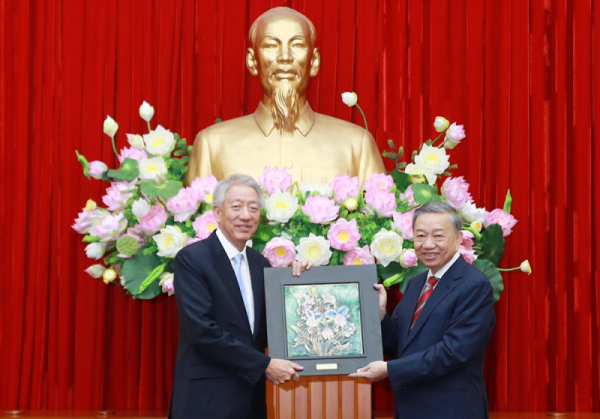 They agreed to boost cooperation in exchanging crime information, join hands in catching wanted fugitives of one country hiding in the other country, ensure security and safety of businesses and citizens of one country in the other country.