Minister To Lam pays tribute to Karl Marx
Thứ Tư, 03/11/2021, 19:24
In the framework of his working trip to the United Kingdom, General To Lam, Minister of Public Security, on November 2, led a high-ranking delegation of the Ministry of Public Security to visit the tomb of Karl Marx - a philosophical and ideological genius and a globally renowned revolutionary at Highgate Cemetery, Northern London.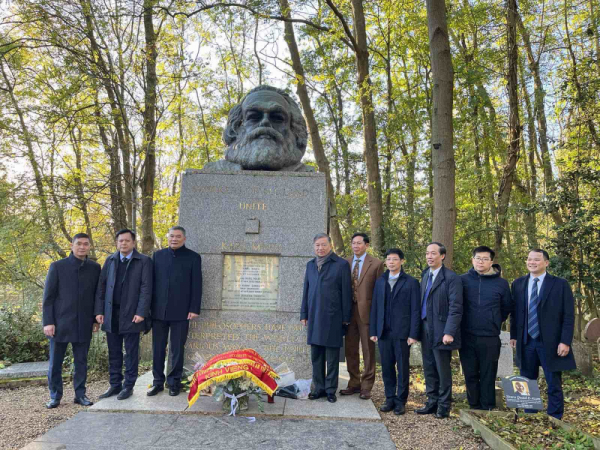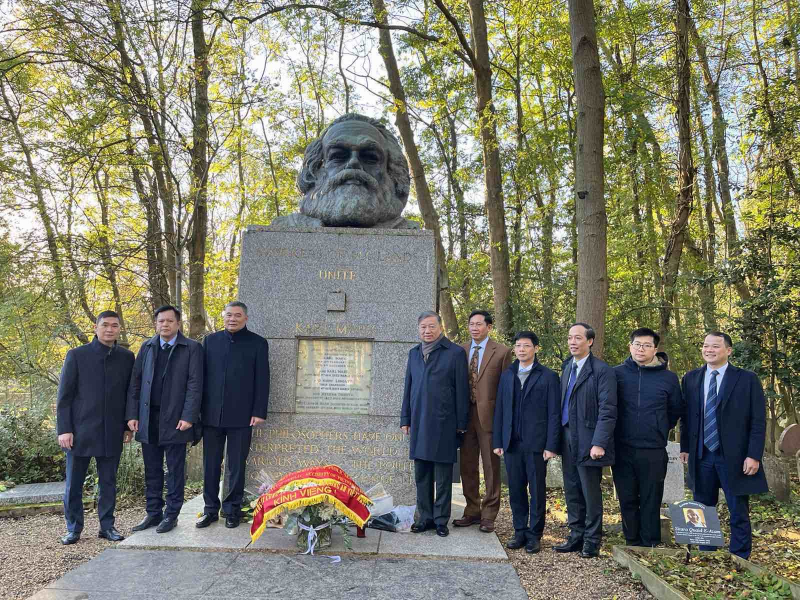 The visit of the MPS delegation to Karl Marx's tomb demonstrated the Vietnamese good tradition "When drinking water, remember its source" as well as paid respect to those based on whose theories the Vietnamese people overthrew systems of oppression ruled by colonialists and imperialists in the past, and are currently building a prosperous and thriving Vietnam with the same status as other countries in the world. It also helped underpin the trust  of the entire Party, armed forces and people in the objective and rightful road of the Vietnamese revolution toward socialism for a peaceful and happy life of the Vietnamese people.
Minister To Lam and the MPS high-ranking delegation pay tribute to Karl Marx.
A wreath with the phrase "Floral tributes from the Public Security Central Party Committee and the Ministry of Public Security of Vietnam".