Minister To Lam visits Ba Ria - Vung Tau Provincial Police Department
Chủ Nhật, 10/09/2023, 07:08
Minister of Public Security General To Lam, leading a delegation of the Ministry of Public Security, paid a working trip to the Ba Ria - Vung Tau Provincial Police Department, on September 6.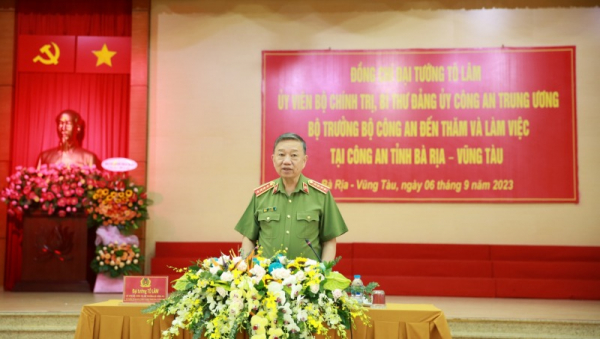 At the meeting between the visting delegation and leaders of local police units, Director of the Ba Ria - Vung Tau Provincial Police Department, Senior Colonel Bui Van Thao reported that the rate of crime in the locality had been controlled, down by 11.1%. over the same period last year while the rate of the cleared cases had reached 85.4%, of which 97.6% of the very serious and particularly serious cases had been cleared.
The local police also well performed their function of State management of security and order while stepping up administrative procedure reforms, maintaining traffic order and safety so the number of traffic accidents and traffic casualites decreased year on year.
Speaking at the meeting, Minister To Lam praised the local authority, police and people for their achievements in socio-economic development, defense and security in the past time, especially from the beginning of 2023 until now.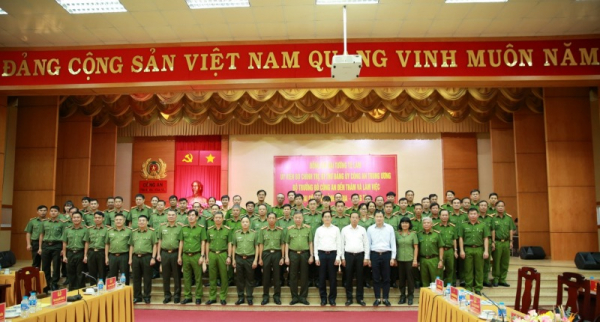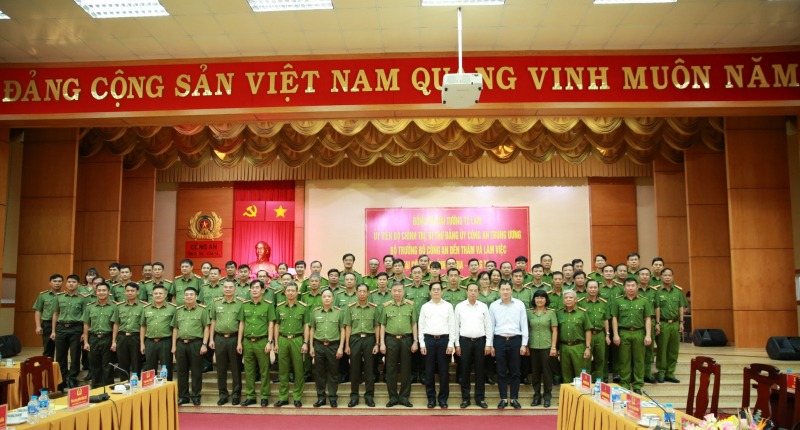 Regarding major tasks of the local police in the coming time, Minister To Lam requested the Ba Ria - Vung Tau Provincial Police Department to strive to meet all objectives set in the 2023 plan.
The minister suggested that the police forces in Ba Ria - Vung Tau province should focus on grasping the order and security situation and proactively maintain religious security, tourism security and security in key areas to facilitate local socio-economic development.
He instructed the local police to take advantage of the strength of the entire political system, closely coordinate with other forces and mobilize local people to prevent and fight crime while early and effectively settling petitions and denunciations as well as criminal reports at the grassroots, ensuring a stable, peaceful, peaceful and happy environment for local people and businesses.
Earlier, Minister To Lam and the delegation offered incense at the Monument in dedication to Hero of the People's Armed Forces Vo Thi Sau and planted a tree on the campus of the Ba Ria - Vung Tau Provincial Police headquarters.