MPS Deputy Minister requests administrative management police to ensure citizens' information in cyber networks
Thứ Sáu, 14/01/2022, 10:43
The Police Department of Social Order Administration Management (SOAM) held an online conference on January 12 in Hanoi to review the administrative management police force's task performance in 2021.
Lieutenant General Nguyen Duy Ngoc, Member of the Party Central Committee and Deputy Minister of Public Security attended the event.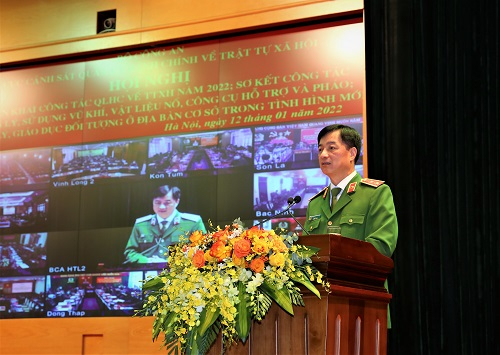 In 2021, under the leadership of the Ministry of Public Security (MPS), the police force in charge of administrative management of social order has fulfilled its key tasks.
Notably, the force completed and put into operation the project the National Database on Population as well as effectively implemented the e-ID card project on July 1, 2021. So far, the force has  issued 50 million chip-based ID cards for citizens nationwide, surpassing the target.
In December 2021, the department drafted and submitted to the Government the project on developing the application of population database, e-identification and digital authentication for national digital transformation in the 2022-2025 period with a vision to 2030.
Further, the department actively advised the MPS leaders to drastically and effectively fight offences related to weaponry, explosives, combat gears and illegal firecrackers. The department inspected the management of conditional business lines and seals of agencies and organizations. The force has basically controlled the  black credit situation under the direction of the MPS.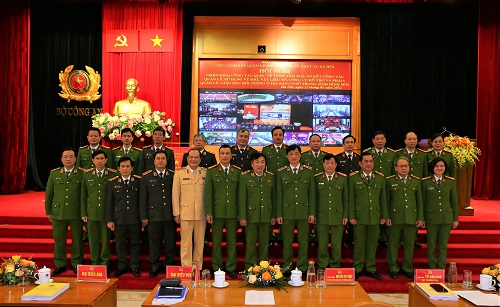 Moreover, the administrative management police force nationwide also participated in the fight against the COVID-19 pandemic and successfully exploited the National Data on Population and e-ID cards for pandemic prevention and control in various localities.
Speaking at the conference, on behalf of the MPS leadership, Deputy Minister Nguyen Duy Ngoc spoke  highly of the significant achievements of the administrative management police force over the past year.
He requested that in the coming time, the administrative management police force should focus on effectively implementing the e-identification and digital authentication project which has  recently been approved by the Prime Minister.
He demanded the force to continue effectively managing the national population database and e-ID card system while ensuring that citizenship information and updating citizens' information regularly, correctly, and sufficiently.