MPS leaders pay tribute to General Vo Nguyen Giap
Thứ Tư, 25/08/2021, 19:02
A delegation of the Public Security Central Party Committee and the Ministry of Public Security (MPS) on August 24 offered incense to late General Vo Nguyen Giap on the occasion of his 110th birthday (August 25).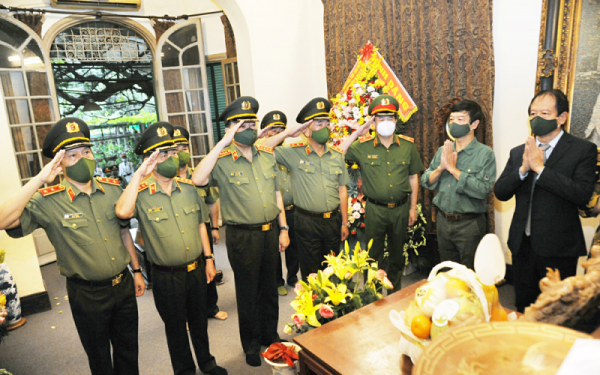 The delegation was led by General To Lam, Politburo Member, Secretary of the Public Security Central Party Committee and Minister of Public Security. Deputy ministers of public security, namely Lieutenant General Tran Quoc To, Senior Lieutenant General Nguyen Van Son, Lieutenant General Luong Tam Quang, Major General Le Quoc Hung, and representatives from the Public Security Youth Union, Women's Union, and Trade Union, also joined the delegation.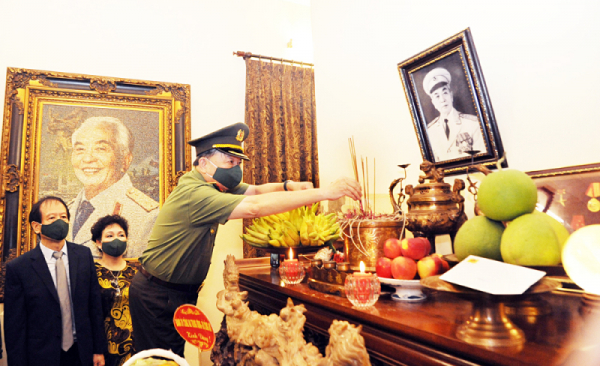 At the General Vo Nguyen Giap Memorial House (30 Hoang Dieu, Ba Dinh, Hanoi), the delegation paid tribute and expressed their gratitude to the General Vo Nguyen Giap, former Politburo Member, former Secretary of the Central Military Commission, former Deputy Prime Minister, former Minister of National Defense, Commander-in-Chief of the Vietnam People's Army, former Minister of Interior, and a deputy of the National Assembly from 1st to 8th tenure.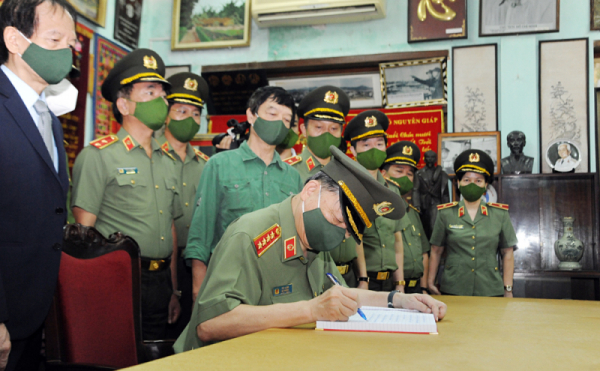 General Giap was a faithful revolutionary and an excellent disciple of President Ho Chi Minh, an outstanding military talent, a great man of culture, a remarkable contributor to the revolutionary cause of the Party and the country, and an exemplary and prestigious leader of the Party, State, people, and army.