People's Security College 1 opens 2021-2022 school year
21:34 18/11/2021
The People's Security College 1 (PSC1) on November 17 held a ceremony to open its 2021 – 2022 school year.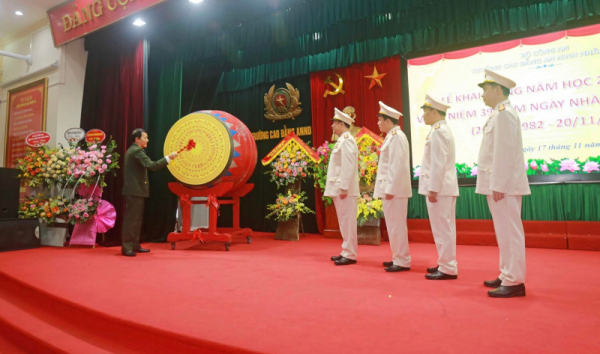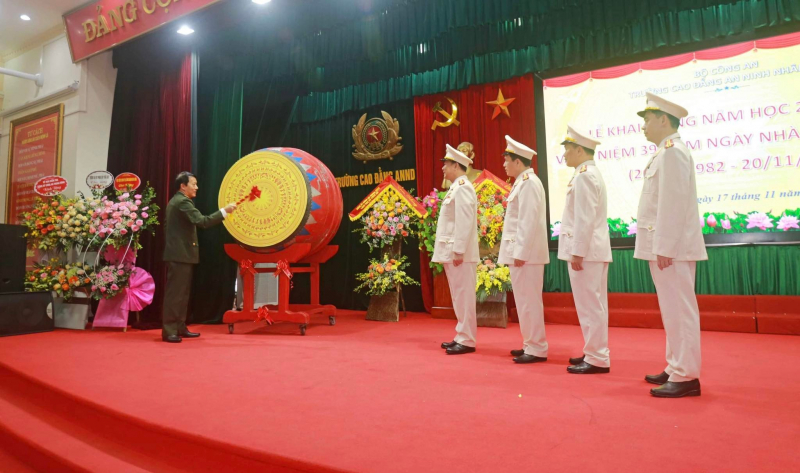 Lieutenant General Luong Tam Quang Dr., Assoc. Prof., Member of the Party Central Committee and Deputy Minister of Public Security attended and delivered a speech at the event.
Senior Colonel Tran Van Tuan Dr., Principal of PSC1 briefed delegates and participants in the event on the outcomes of the college's  training and education in the past academic year.
The report highlighted PSC1 has successfully completed all of its assigned tasks.
Notably, PSC1 completed the enrollment according to the regulations and conducted training and refresher courses for thousands of police students, including 90 Cambodian students in the framework of the agreement between the MPS of Vietnam and the Ministry of Interior of Cambodia.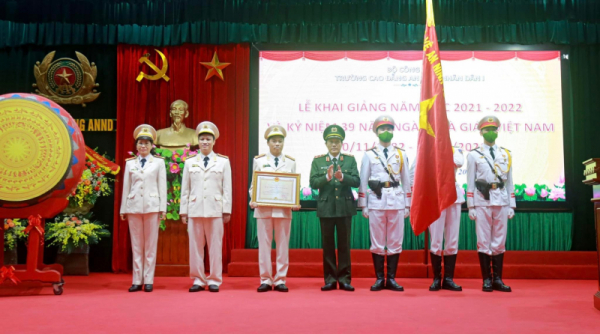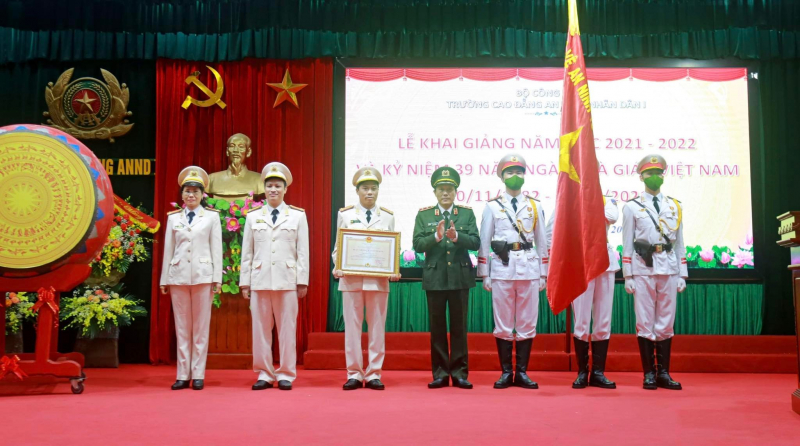 The school also sent 170 officers and students to support police forces in the southern province of Dong Nai in fighting the COVID-19 pandemic and ensuring security and order.
In the 2020-2021 school year, the PSC1 was honored with the Certificate by the MPS, and Emulation Flag awarded by the Provincial People's Committee of Dong Nai. Many officers and teams of the school were presented with other titles and awards.
Speaking at the ceremony, Deputy Minister Luong Tam Quang praised the achievements of teachers, employees, and students of PSC1 in the academic year 2020 - 2021.
Regarding its program for the new school year, the deputy minister asked PSC1 to continue improving the quality and effectiveness of its education and training, increase scientific research and perfect training programs, textbooks and teaching materials, and continuously renovate teaching methods.
On the occasion of the 39th Vietnamese Teachers' Day, Deputy Minister Luong Tam Quang extended best wishes to all teachers and education managers of PSC1.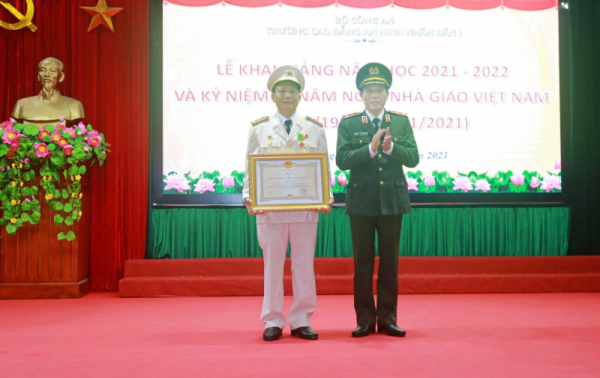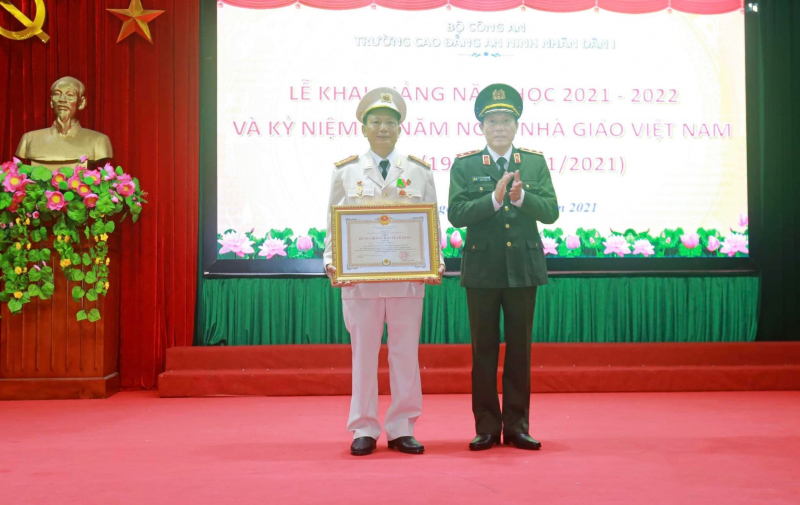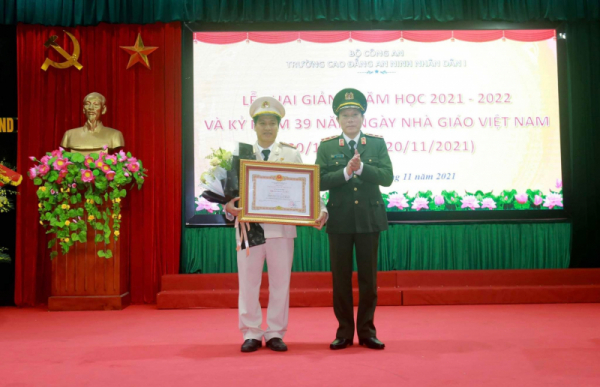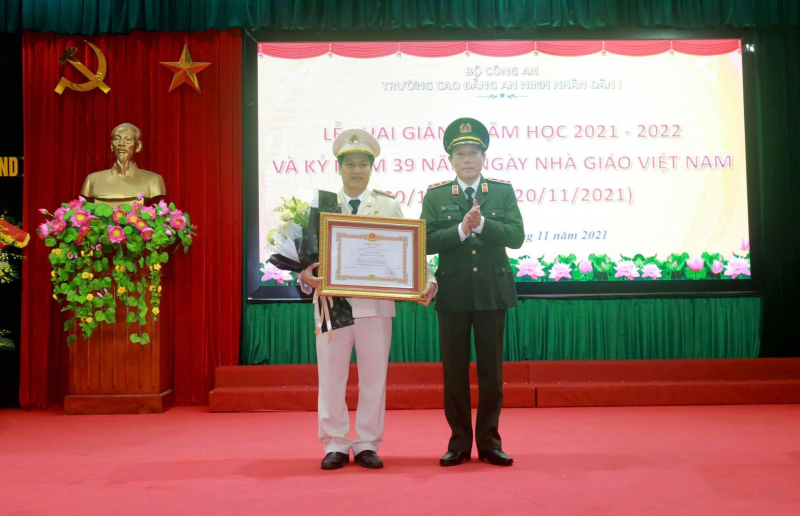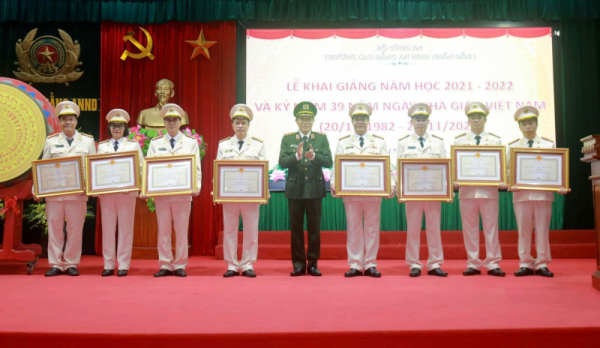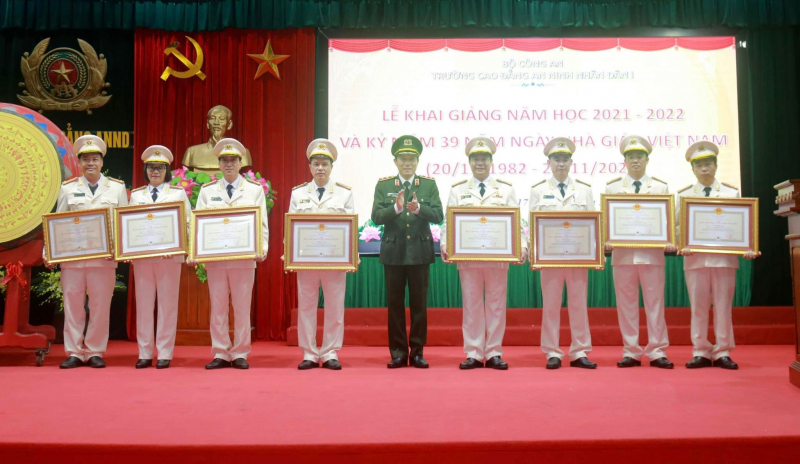 Under the authority of leaders of the Party and State, Deputy Minister Luong Tam Quang presented the Fatherland Protection Order of the 3rd Class to 1 team and 1 individual, as well as handed decision on awarding "Meritorious Teacher" title to Colonel Le Xuan Thuy Dr., and "For National Security" Medal to 7 individuals of PSC1.