Phu Tho hosting the 12th People's Public Security Forces Art Festival of Area 1
Thứ Sáu, 10/03/2023, 19:07
The 12th People's Public Security Forces Art Festival of Area I was officially opened in Phu Tho, on the evening of March 9, 2023. Member of the Party Central Committee, Deputy Minister of Public Security Senior Lieutenant General Luong Tam Quang, and Member of the Party Central Committee and Secretary of the Phu Tho Provincial Party Committee Bui Minh Chau as well as numerous senior delegates attended the opening ceremony.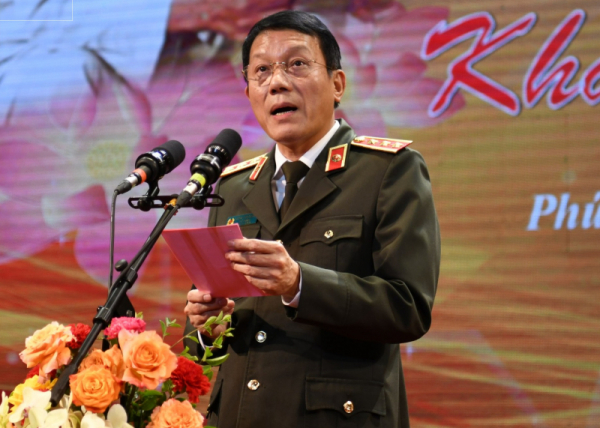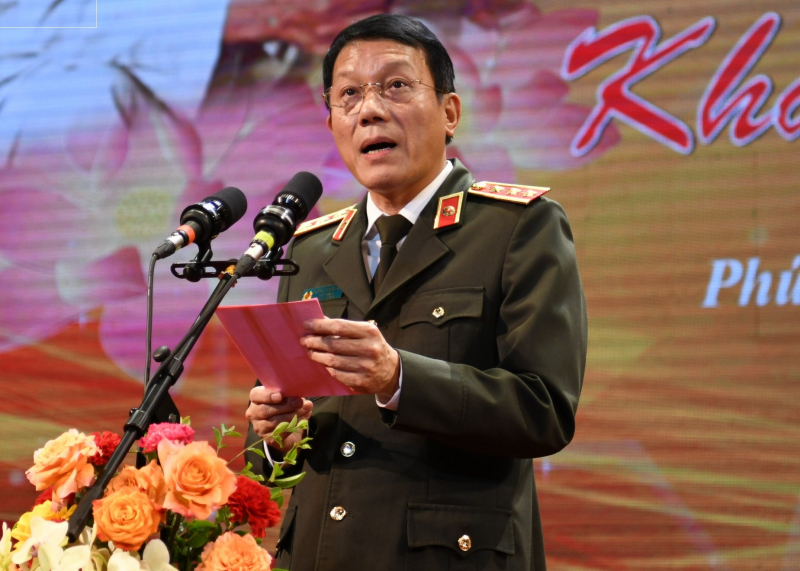 Speaking at the opening ceremony, Deputy Minister Luong Tam Quang sincerely thanked the Provincial Party Committee and the People's Committee of Phu Tho for their cooperation in organizing the festival.
The Deputy Minister said, when he was alive, beloved Uncle Ho always paid special attention to educating, training and building the People's Public Security Forces into a vital armed force absolutely loyal to the Party, Fatherland and People, playing a pivotal role in the cause of safeguarding national security, ensuring security and order. He left many valuable testaments to orient the building and development of the People's Public Security Forces.
Of them, Uncle Ho's Six Teachings to the People's Public Security Forces contained noble ideological and moral values, becoming a guiding star, which lights the forces' journey.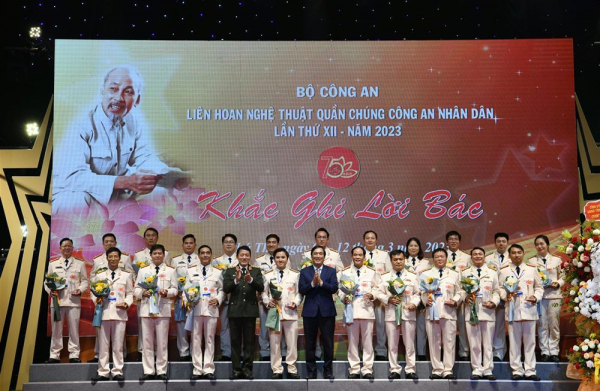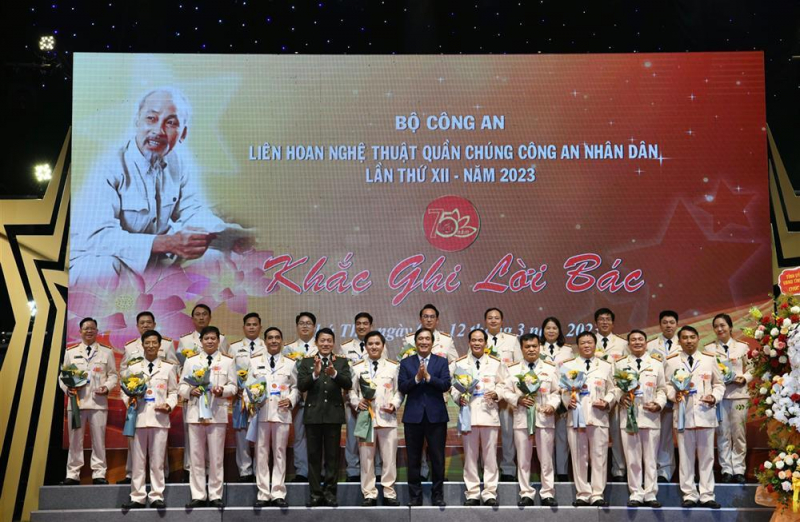 The 12th Public Security Forces Art Festival will be held in 04 regions across the country. In particular, the festival of area I, is hosted by the Phu Tho Provincial Police Department, takes place from March 9 to 12.
There will be 106 performances, of which 63 singing acts, 21 dancing acts, 16 music solos  or concerts and 8 plays. After the opening ceremony, the music troupes of the police of Phu Tho and Vinh Phuc started the festival while police music troupes from Dien Bien, Bac Giang, Cao Bang and the music troup of the Public Security Political Academy will give their performances tonight (March 10) and other music troupes will perform next nights.
The Organizing Committee will also organize two open shows with oustanding performances for people at the stage of Ho Van Lang Park, Viet Tri city and the outdoor stage of Lam Thao Phosphates and Chemicals Joint Stock Company.