Police in Central provinces, Central Highlands conduct flood relief
20:38 06/12/2021
As torrential rains caused floods, landslides disrupting traffic and hitting thousands of people in Southern Central coast and Central Highland provinces, the local police forces have promptly taken natural disaster responses and relief activities.
* In Binh Dinh province
According to the provincial authorities, from November 29 to 30, floods caused two deaths and one missing, two others injured, and some VND 124 billion of property.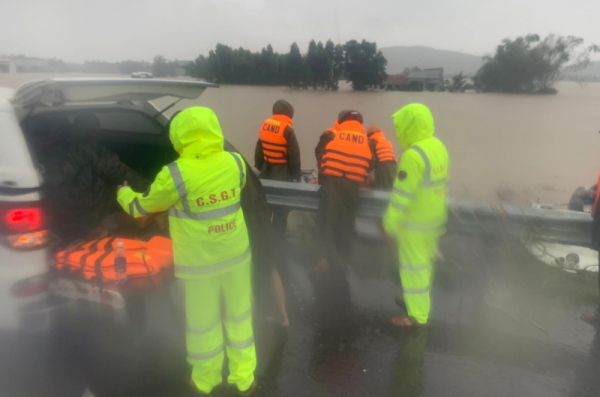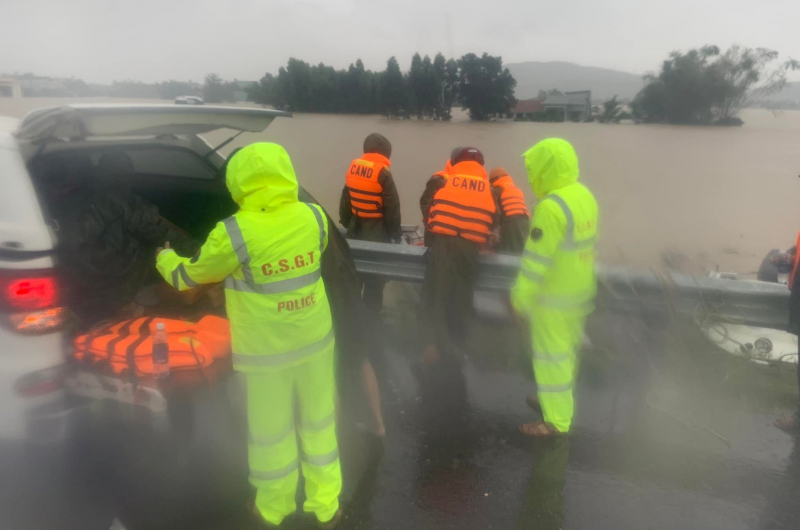 During heavy rains and floods, the police of Quy Nhon city have mobilized forces and means in coordination with other forces and local authorities to urgently evacuate more than 260 households with 750 people and their assets to safe places.
The police have also joined local efforts to reinforce dikes that had been eroded and at risk of destruction as well as cleared off mud and garbage on the drainage.
On the morning of December 2, the Quy Nhon City Police Youth Union chapter in collaboration with chapters of the Quy Nhon City Youth Union went to Nhon Binh 2 Primary School, one of the heavily flooded locations, to support the school staff in cleaning and restoring school facilities for teaching and learning.
* In Phu Yen province
According to initial statistics by the Phu Yen Committee for Natural Disaster Response, Search and Rescue, the recent floods engulfed 2,965 houses, destroyed 469 hectares of rice and 335 hectares of crops, and left four deaths and six others missing.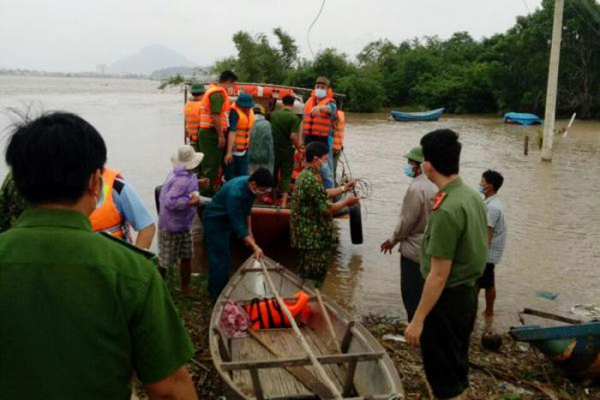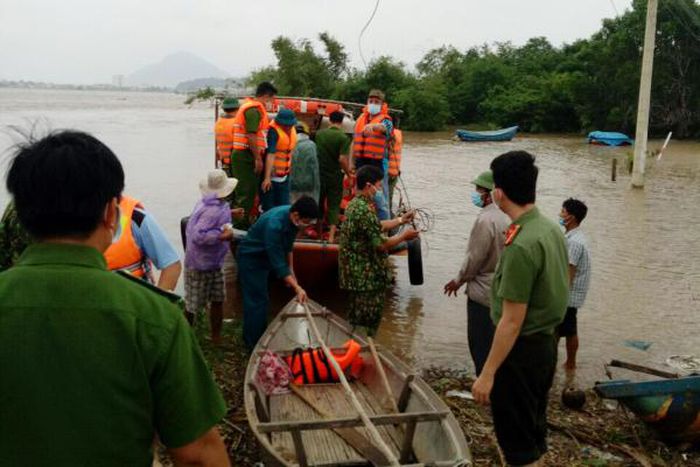 Particularly, several sections of national highways and local roads were waterlogged or damaged while debris of landslides caused traffic jams for long hours.
In this situation, the Phu Yen Traffic Police Office in coordination with district-level police forces and civilian traffic inspectors to set up barriers, caution signs assigned police officers to guide vehicles and ensure traffic safety.
* In Gia Lai province
From November 29 to 30, the southeast region of Gia Lai experienced torrential rains, that caused flooding on National Highway 25 sections in Ayun Pa town and Krong Pa district. Leaders of the Giai Lai Provincial Traffic Police Office sent forces to ensure the smooth traffic on the roads.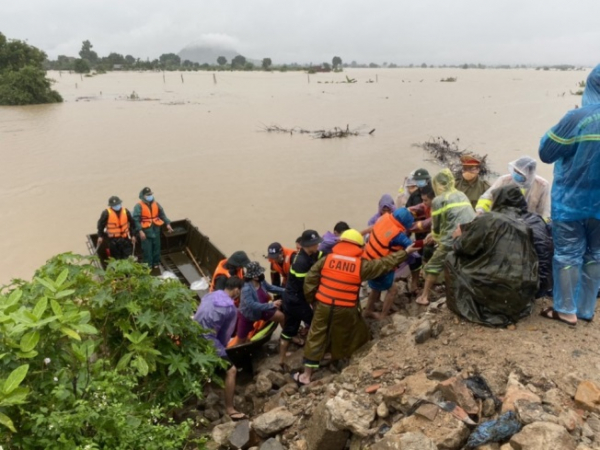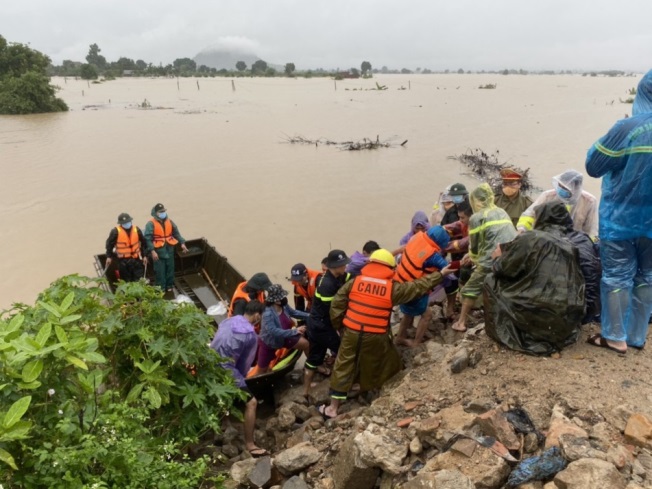 The Traffic Police Office deployed three working groups to ensure traffic safety in the flooded road sections as well as helped people repair their flood-damaged vehicles.
In Ayun Pa town, actively responding to the floods, the town's police station dispatched 80 officers and soldiers in coordination with the Fire and Rescue Police Team in Ayun Pa town, the town's Military Command and the local authority to evacuate 42 households near the riverbanks and in flood-prone areas to safe places on November 29. They also rescued 14 people who had been isolated by the floods in Doan Ket ward of the town.