Public Security Hospital 19-8 marks 60th founding anniversary
20:00 08/12/2021
Minister of Public Security General To Lam attended and delivered a keynote speech at a ceremony on December 7 to mark the 60th founding anniversary (September 14, 1961 – 2021) of Hospital 19-8 under the Ministry of Public Security.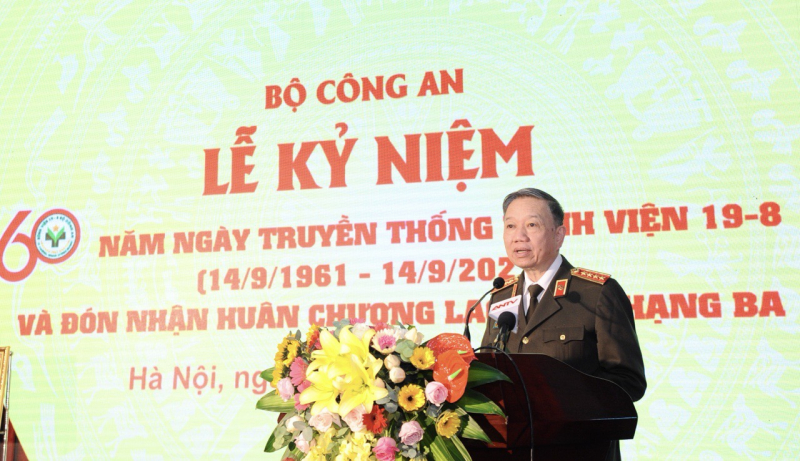 The event also saw the presence of Deputy Minister of Public Security Senior Lieutenant General Nguyen Van Son among other delegates.
Thorough its 60-year history, the organizational apparatus of Hospital 19-8 has continuously developed and now become a leading hospital in the country.
It has frequently applied scientific advances and new techniques to its medical treatment and examination as well as invested sufficiently in medical equipment and machinery, and expanded cooperation with domestic and international partners over the past years so as to provide better and better healthcare services for public security officers and people.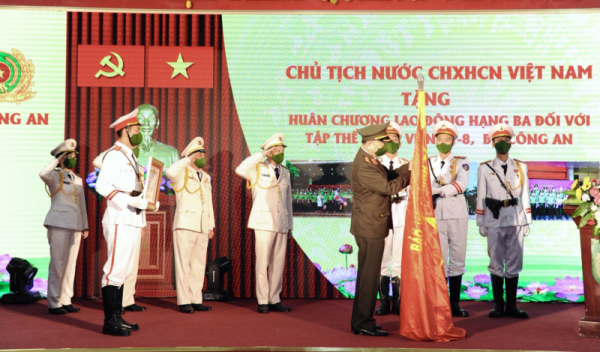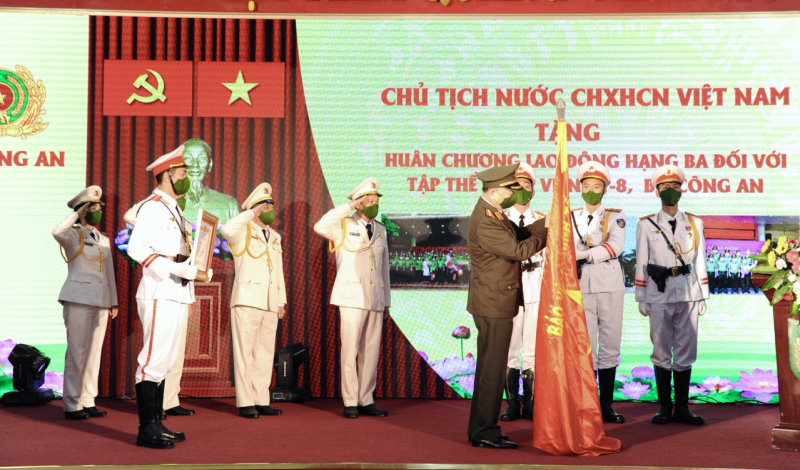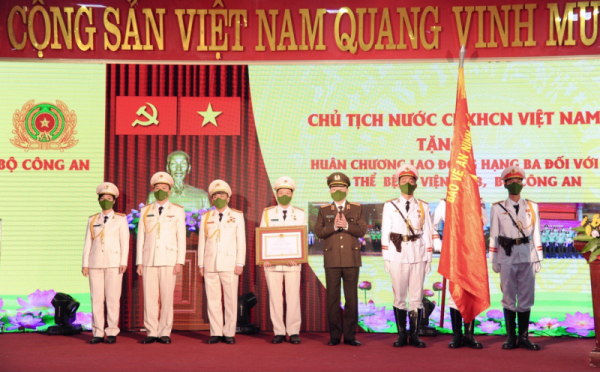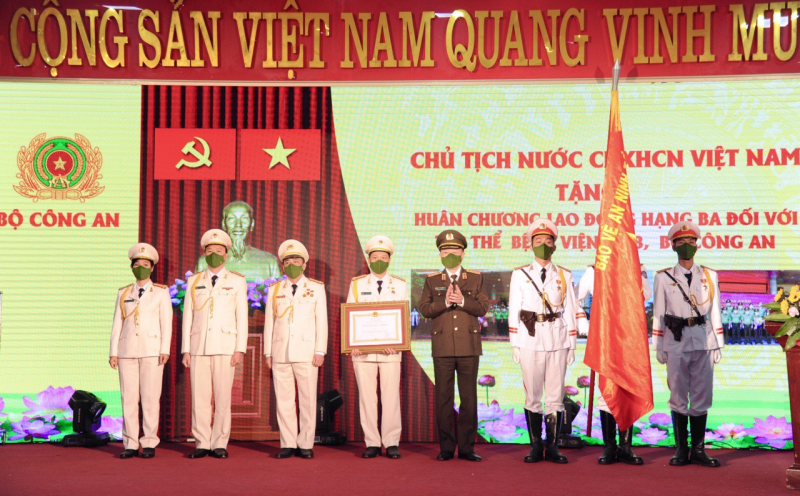 Apart from treating inpatients, Hospital 19-8 has actively prevented epidemics, conducted voluntary blood donation drives, participated in natural disaster relief missions as well as offered free health checkups and medicines for needy people.
Amidst the COVID-19 pandemic, some 400 nurses and doctors of the hospital voluntarily went to epicenters to run COVID field hospitals in Bac Giang and Phuoc Loc. The hospital also conducted vaccination for public security officers and soldiers.
Speaking at the ceremony, on behalf of the Ministry of Public Security's leadership, Minister To Lam praised the hospital for its achievements over the past six decades.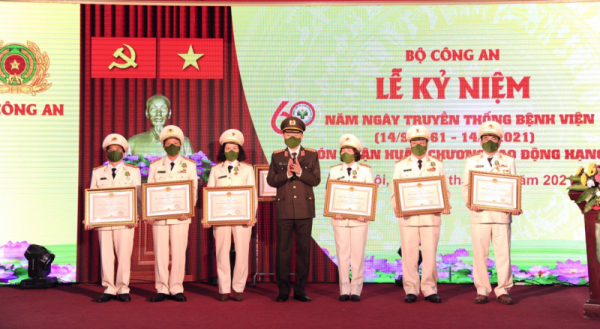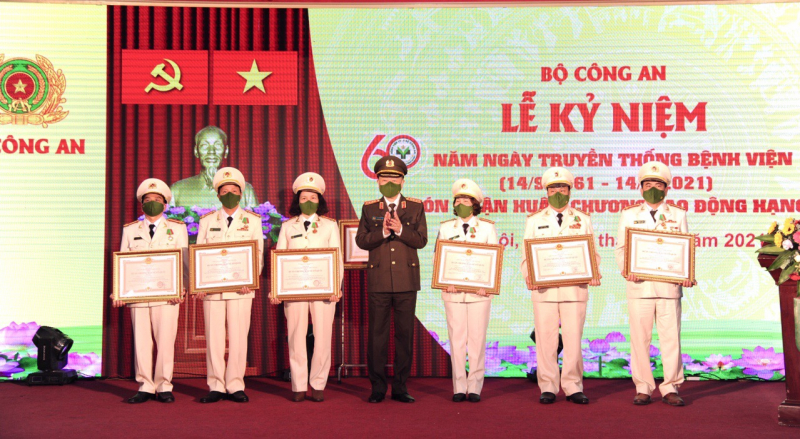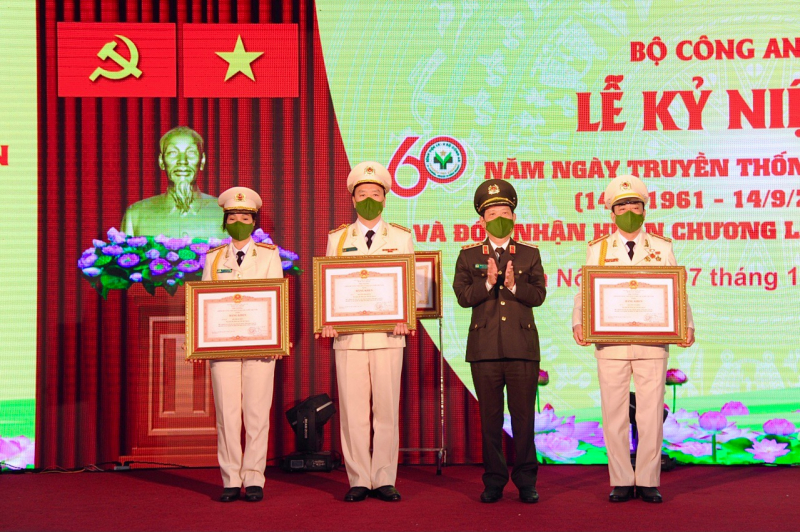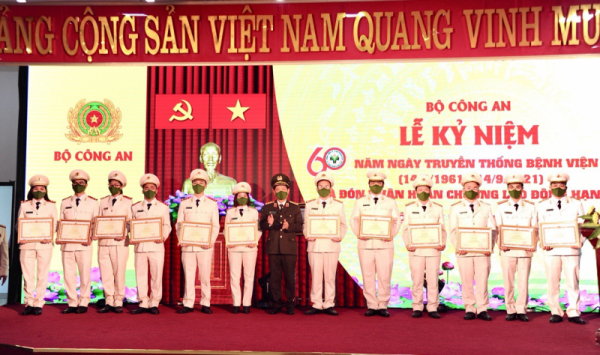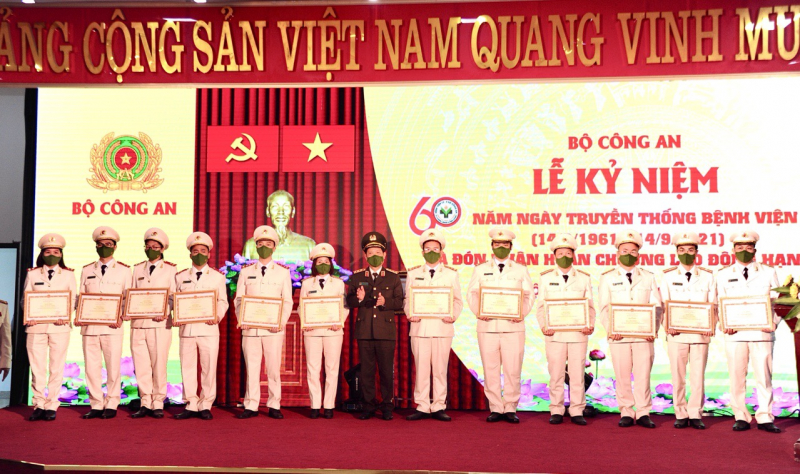 Regarding its missions in the coming time, Minister To Lam asked Hospital 19-8 to coordinate with prestigious medical institutions at home and abroad to enhance scientific research and medical staff training.
The hospital should actively prepare its human and material resources in response to disasters, epidemics, and unexpected incidents as well as coordinate with major hospitals across the country to develop various types of medical examination and treatment services for officers, soldiers of the Public Security Forces, and the people