Task Force Police Unit 363 operates effectively in HCMC
Thứ Năm, 25/05/2023, 22:18
PSNews – Since its establishment in 2019, the Task Force Police Unit 363 of the Ho Chi Minh City (HCMC) Police Department has effectively promoted its role in preventing and handling law violations.
According to Senior Colonel Mai Hoang, Head of the Criminal Investigation Agency and Deputy Director of the Ho Chi Minh City Police Department,  Task Force Police Unit 363 is constituted of several police forces, including criminal police, counter-narcotics police, traffic police, and mobile police.
The Task Force Police Unit 363 is in charge of patrolling and ensuring security and order in the city, especially in central areas during festive seasons. The unit is also responsible for safeguarding the city during major national holidays.
Since January, the unit has detected and handled thousands of cases with signs of law violations. In the first month of 2023, the unit stopped and checked 3,575 suspicious persons and vehicles and caught 343 criminals.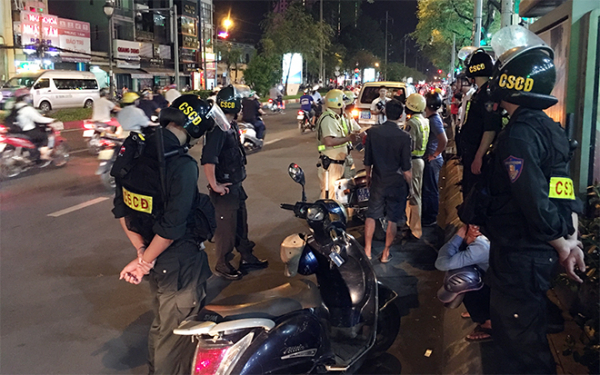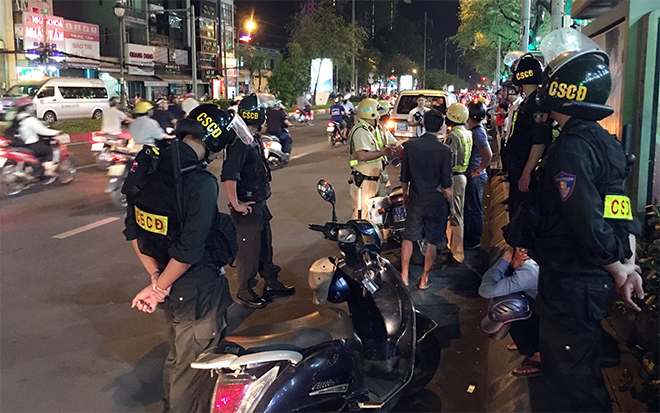 The working teams at the district level have prosecuted 16 cases with 19 suspects, and handled 866 cases of traffic violations, contributing to reducing traffic accidents in the city.
In order to overcome difficulties and improve the efficiency of the operation of the unit, over the past time, leaders of the HCMC Police Department have reinforced the unit.
For example, in District 5, the 363 Squad often presented at "hotspots" of security, detecting and handling illegal motor races or suspicious drug-dealers. Meanwhile, in District 12, the 363 Squad works in 3 shifts with each including 8 police officers patrolling round the clock.
Senior Colonel Mai Hoang also said that, in the coming time, the Task Force Police Unit 363 will play a key role in ensuring security and order and preventing crimes in the city. To meet this end, all police officers and soldiers of the unit try their best to improve their professional expertise and skills so as to complete their mission of bringing peaceful life to the people.